A property owner first becomes aware that they have a sewer problem after smelling a foul odor or experiencing a sewage backup in their basement. In some cases the sewer pipe needs a cleaning and will function properly once completed, in other cases it is not that easy.
The Clay Sewer Line
Many of the older homes throughout New York City were built with clay sewer pipes. A clay sewer line will break down over time due to age, and rot away. This is the most common reason for a sewer backup in clay pipes, in this case it is always suggested to replace the entire sewer line. Many property owners entertain the idea of repairing a section of clay pipe that is causing the current sewer backup and fail to consider what may occur with the remainder of their clay pipe in the near future.
It is definitely more cost effective in the short term to repair a sewer pipe than to replace a clay pipe however, you may end up spending double the cost if you experience a problem with another section of clay pipe. For this reason it is always suggested to replace your clay sewer line with a new cast iron sewer line to avoid unnecessary cost and multiple excavations at your home.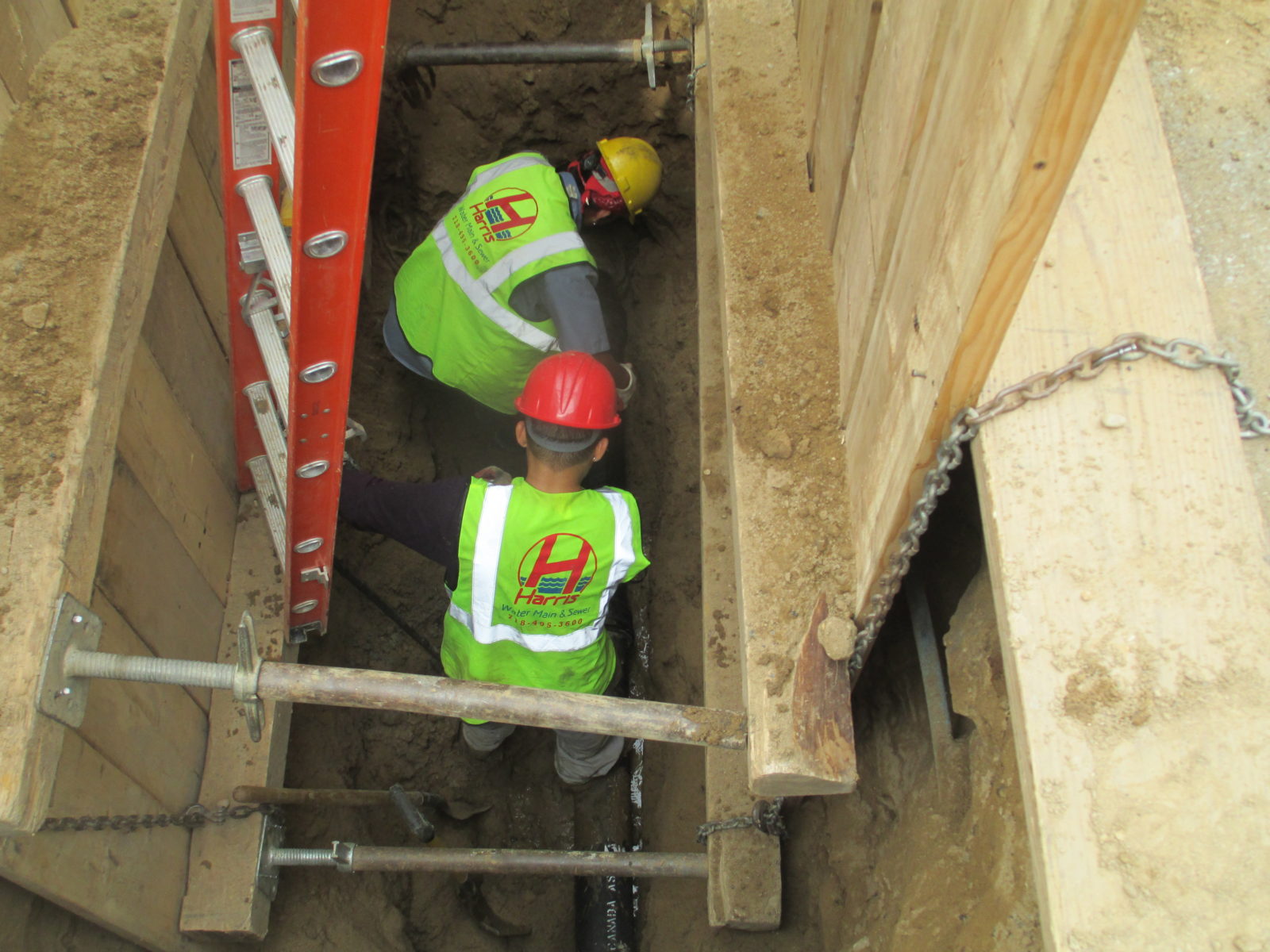 Tree Roots
Another very common cause leading to a sewer backup is the infiltration of tree roots. All trees require a specified amount of water, oxygen and nutrients to survive. If the trees are not receiving a sufficient amount, they will go searching and are attracted to our sewer lines. A sewer pipe contains the exact nutrients that a tree thrives off of, for this reason roots will travel until the find their way to our sewer pipes.
The easiest way for a trees roots to enter a sewer line is through per-existing cracks. If a tree senses these nutrients it will also break a sewer line to enter and survive off the nutrients. Once a trees roots have penetrated the pipe, it will continue to grow through the pipe and is nearly impossible to stop the roots from growing in the future. There are special methods that will serve as a maintenance plan, yet will never permanently stop roots from growing once entering your pipe. Any method other than replacing the sewer line will serve as a Band-Aid until the pipe has reached to point of failure.
Environmental Factors
Overtime the earth starts to shift which puts stress on our sewer pipes and may eventually lead to a collapsed pipe. It is also common for our homes to settle over time, this may lead to cracked pipes or even a back pitched pipe. The climate plays a part in the ground shifting, requiring the soil to expand and contract as the seasons change. This too will have a negative impact on our sewer pipes and may lead to a shifted or separated sewer line.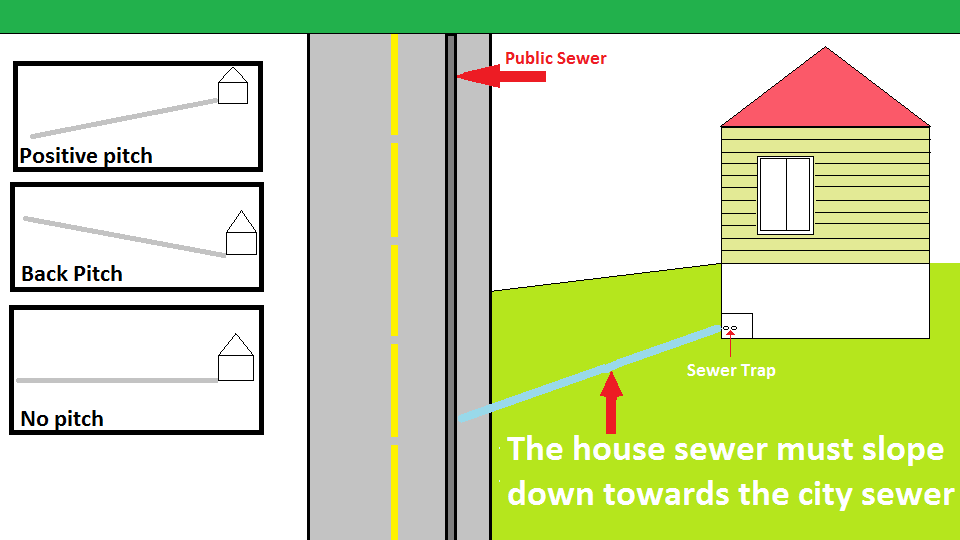 Sinkholes
The sinkhole is a byproduct of a broken sewer pipe. In many cases a homeowner will not become aware that their sewer line is broken until they become aware that their front yard, or roadway is sinking.
The sinkhole occurs due to sewage exiting the pipe through a separation or crack, and continues to undermine the surrounding soil until it shows through a visible sinkhole above ground. In this case it may be ok to repair a section of the pipe if your pipe is confirmed as cast iron. It is always suggested to have a professional video inspection performed on the pipe to confirm that material makeup.