A ball valve and OS&Y valve are two of the most commonly used valves for a standard water main installation. Both valves share the same functionality, they are the on and off switch for your water main. When the valve is open, water will flow through your pipe and valve. When the valve is closed, all water will stop at the valve.
Each of the two valves are required to be used differently, on different size and types of pipes. The ball valves functions exactly like it sounds, there is a ball inside the valve that turns when the valve is opened and closed. It functions when the handle is moved on a ninety degree or a quarter turn.
When the ball valve handle is in line with the valve, it means that the valve is in the open position.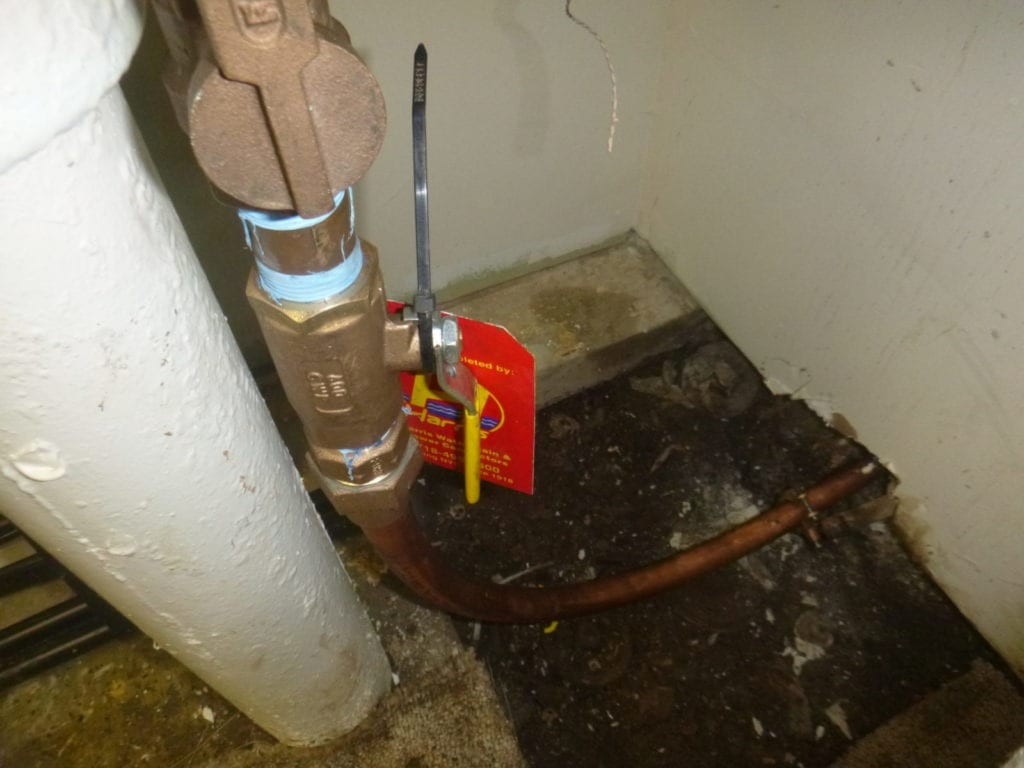 When you quarter turn the valve and it is in the perpendicular position, it is in the closed position. A ball valve can be used in NYC under the plumbing code for any domestic water mains that are 2″ in size or smaller.
An OS&Y ( outside screw and yolk) valve is primarily used for any water main that is 3″ or larger as well as any water main that is feeding water to the building for fire protection. The water is controlled by a gate that lowers and raises out of the valve body.
The unique feature with the OS&Y valve is the stem that sticks out of the valve when the body is open. The stem serves as visual assistance to determine if the valve is open or closed.
Turning the handle of the valve will raise the stem which will also lift the gate, and open the valve allowing water to flow. When turned clockwise the stem will lower into the body of the valve, closing the gate and stopping any water flow.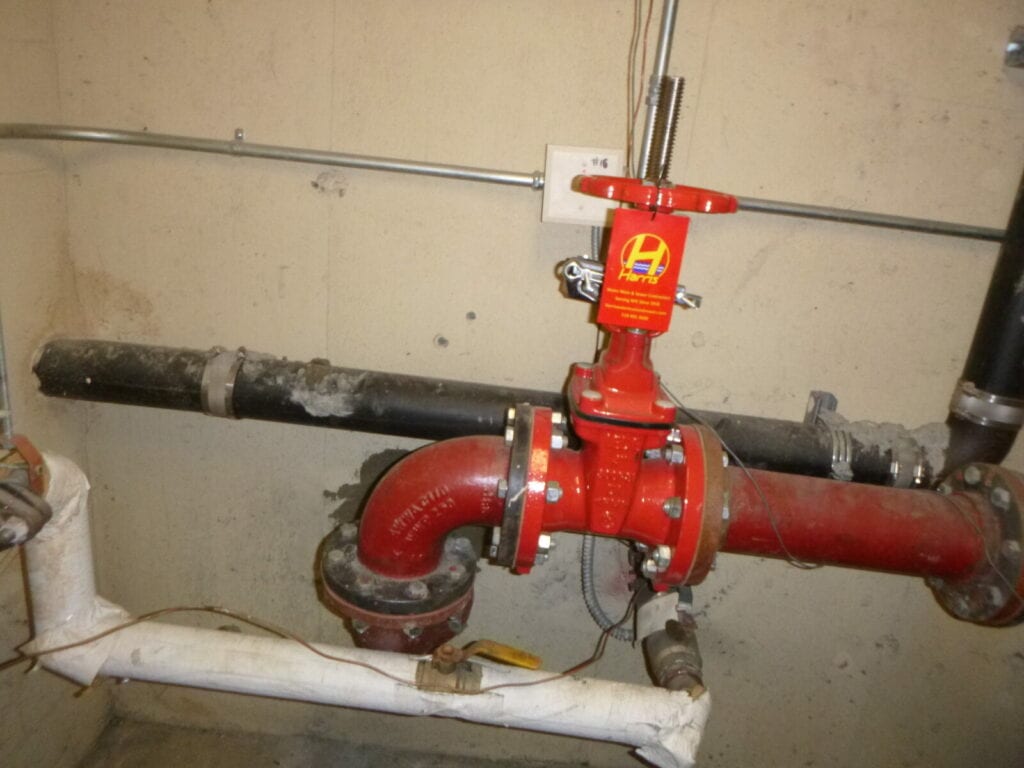 The functionality of the stem is the primary reason why OS&Y valves are required on any water mains feeding sprinkler heads, or domestic water mains 3″ or larger under the NYC plumbing code .
A few key points
Both valves must have the UL listing which stand for underwriter laboratories.
The OS&Y valve must be locked in the open position to ensure fire protection
Both valves must be the same size as the in-coming water service pipe.