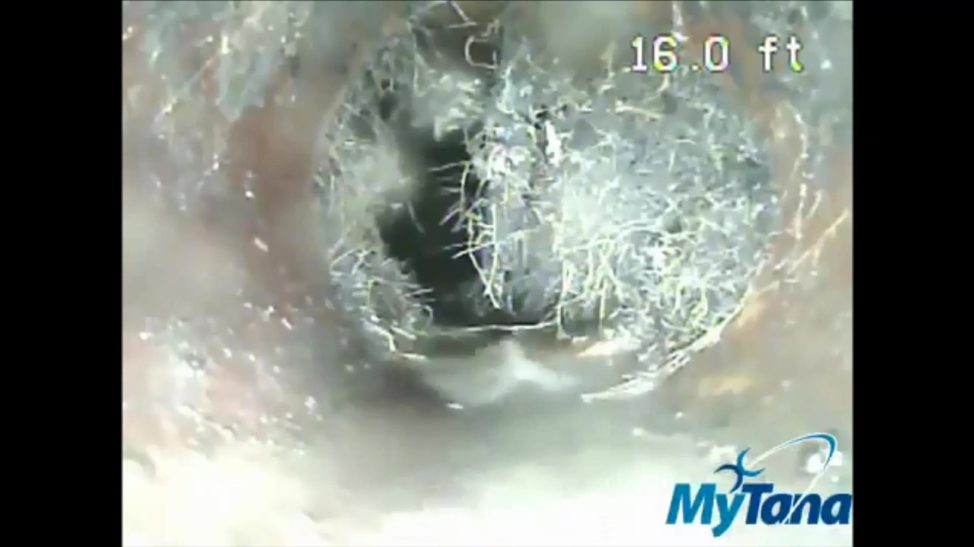 It's common for a new homeowner to be unaware of the condition of the existing sewer until they move into the house and experience a sewer backup after they begin utilizing the plumbing fixtures. To insure this does not happen, it's always suggested to have a video inspection completed as part of the home inspection process to avoid any unwelcome surprises.
How to Avoid Sewer Uncertainty in Your New House
The first step is to hire a reputable sewer cleaning company who can complete a video inspection from the inside of a sewer line. The video should be very clear, show measurements on how far out the camera is going, and can save and reproduce a copy of the video for the homeowner. These are three very important factors that should be questioned prior to hiring a company to complete the video.
It should also be known that if the camera technician has concluded that he cannot get a clear video because there is too much water sitting in the pipe, it probably means there is an obstruction or defect in the line. The technician should complete his investigation and conclude on the exact issue while leaving a written report on all details before they complete the job.
In many cases, it's determined that the sewer is in such a bad condition that it requires a main sewer line replacement. Sewer line replacements should always be done by a NYC Licensed Master Plumber, who holds all the required insurances and a bond with the NYC DOT.
The overall goal of a pre-move-in inspection is to avoid moving into a house or completing a renovation only to find out that you cannot use the toilets, showers, sinks etc. It's a good idea to understand why these issues occur.
A few common scenarios include:
Purchasing the home from a developer who didn't due his due diligence and never investigated the existing condition of the sewer line before selling the house
The house had been abandoned for many years and had become deteriorated over time.
The previous owner lived alone in the house, and did not utilize as much water as your family. The sewer line may have been broken for many years. However, it did not backup because there was not much usage of the sewer system.
If you are experiencing any of the issues mentioned above, it's suggested to entertain the idea of a main sewer line replacement. It's important to weigh the pros and cons of getting ahead of your sewer line issues and avoid an emergency sewer repair once you have moved into you new home.