Team Harris was installing a new water main and tap connection in Windsor Terrace Brooklyn after our customer had complained about low water pressure for an extended period of time. After reviewing city records we became aware that the water main connection and the existing pipe were both undersized and would never provide adequate volume or pressure for this two family home.
When installing the water main we quickly became aware that the existing tap was a driven tap which is the old way that the city used to install the water main connections. The method included driving the tap into the main with force as opposed to the current method of drilling the main for the new connection, which is much safer for the future integrity of the city main.
The installation now required the city to close the water main for the entire block, remove the old driven tap and install a new sleeve around the city main where the old hole was made.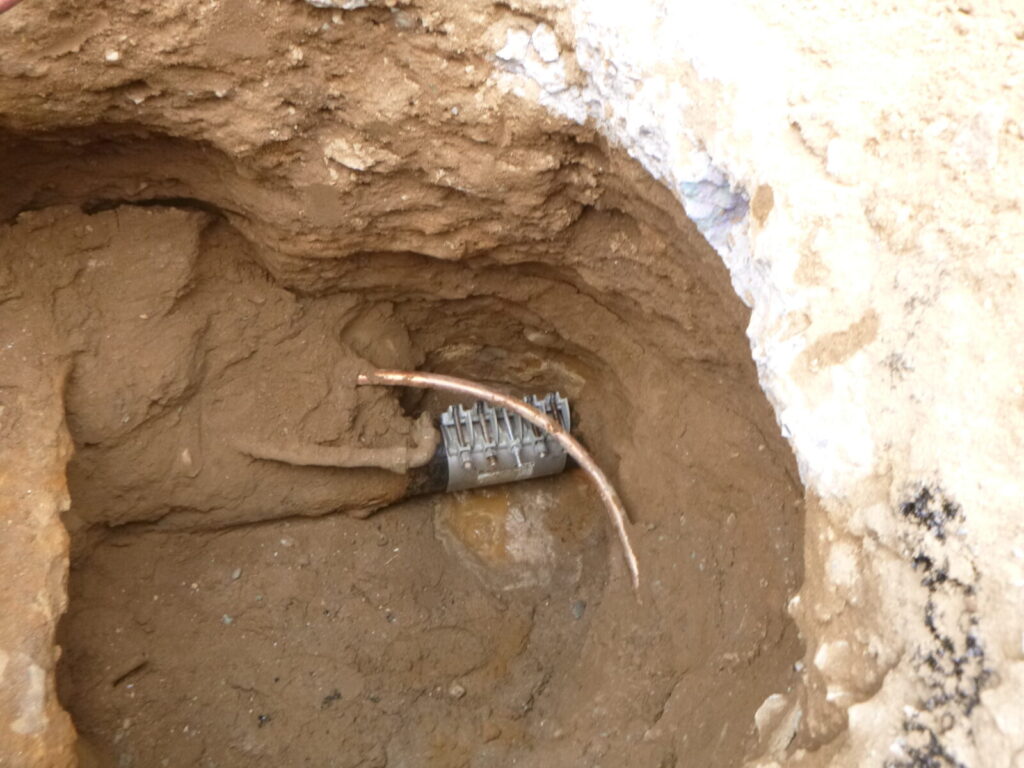 Upon completion the new copper water main was installed with no further issues. This included on site DEP inspections, back fill of the roadway with clean soil and final restoration of the roadway.