A church in Chelsea started to experience a sudden drop in water pressure on Monday morning. At this point the church staff contacted their local plumber to investigate what was going on. After diagnosing for one hour, he was quick to diagnose that the water main was broken in the street. He heard a steady hissing noise at the point where the pipe exits the foundation wall, and goes towards the roadway. At this point they noticed a puddle of water that had been surfacing near the curb and now figured the low pressure and puddle were both due to the broken water line.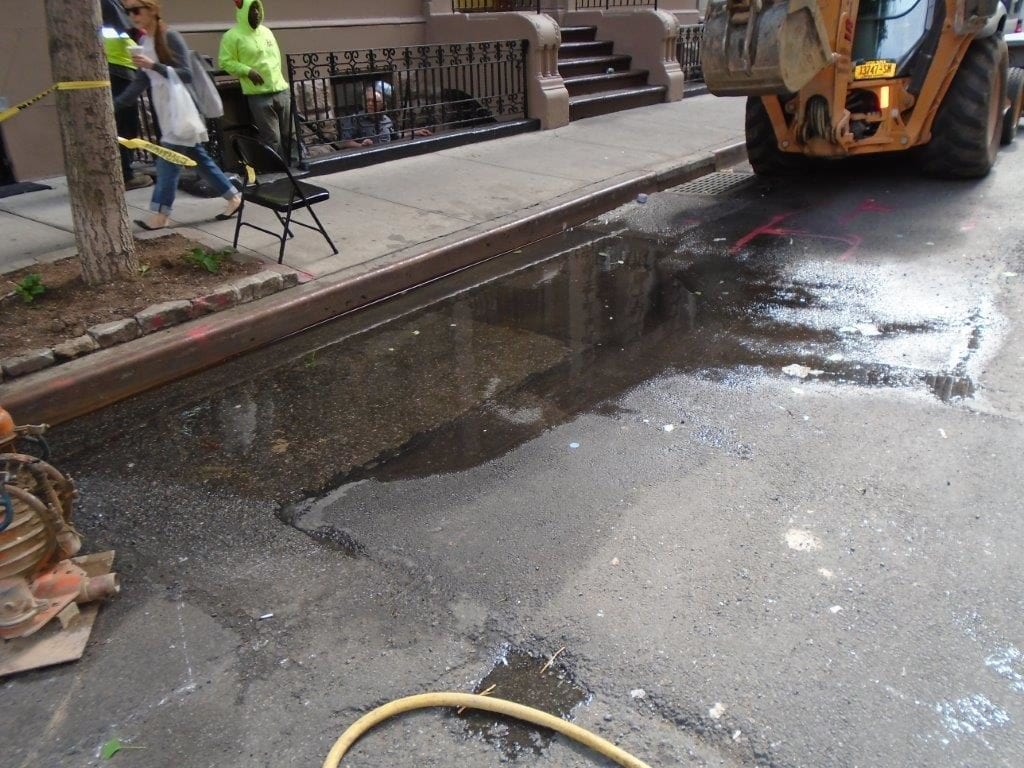 Harris Water was on site the very next day and was prepared to replace the water line all in one day. First Harris had to obtain an emergency street opening permit to before jack-hammering the roadway.
Now that the permit had been obtained, the roadway was marked out and was now being opened at the point where the old lead pipe meets the city main. It is most important to open this location first so Harris could turn off the water connection and stop the leak from causing any additional damage below ground level. It is also conducive towards replacing the water main in a timely manner as it is much more challenging to dig when there is an active leak.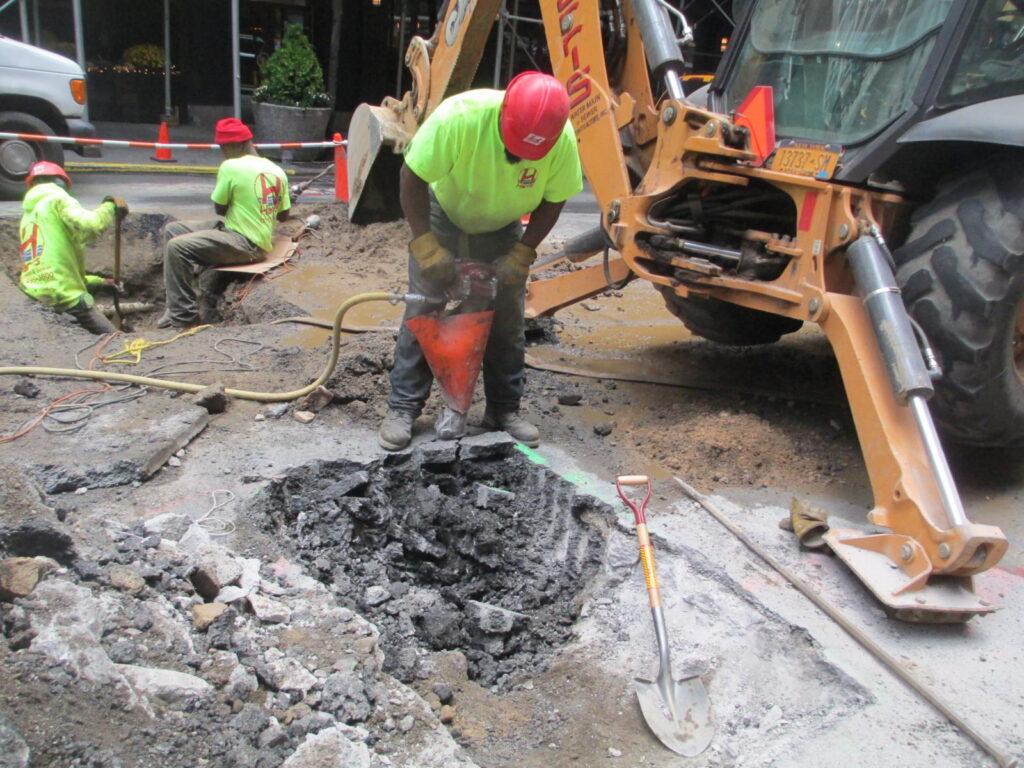 After digging for several hours, the water was finally turned off and the on-site crew could begin digging on the sidewalk in preparation for the new copper water line installation. Now that the water had stopped surfacing in the street it had become apparent that the leak caused a section of the roadway to sink which now had to be replaced as well.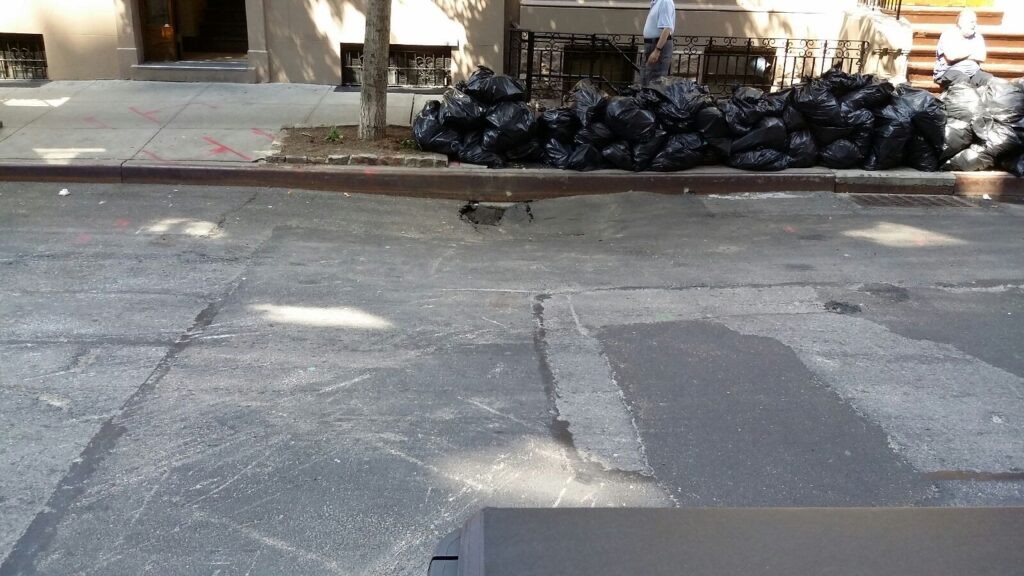 **Anytime a water leak causes a separate section of the roadway to sink or collapse, the property owners who pipe is leaking is responsible for restoring the roadway. Even if the roadway hole is several feet away from where the pipe was broken.
The on-site crew now began working on tunnels from one hole to the next, this is all in preparation for the new copper to be installed from the roadway, to inside the house.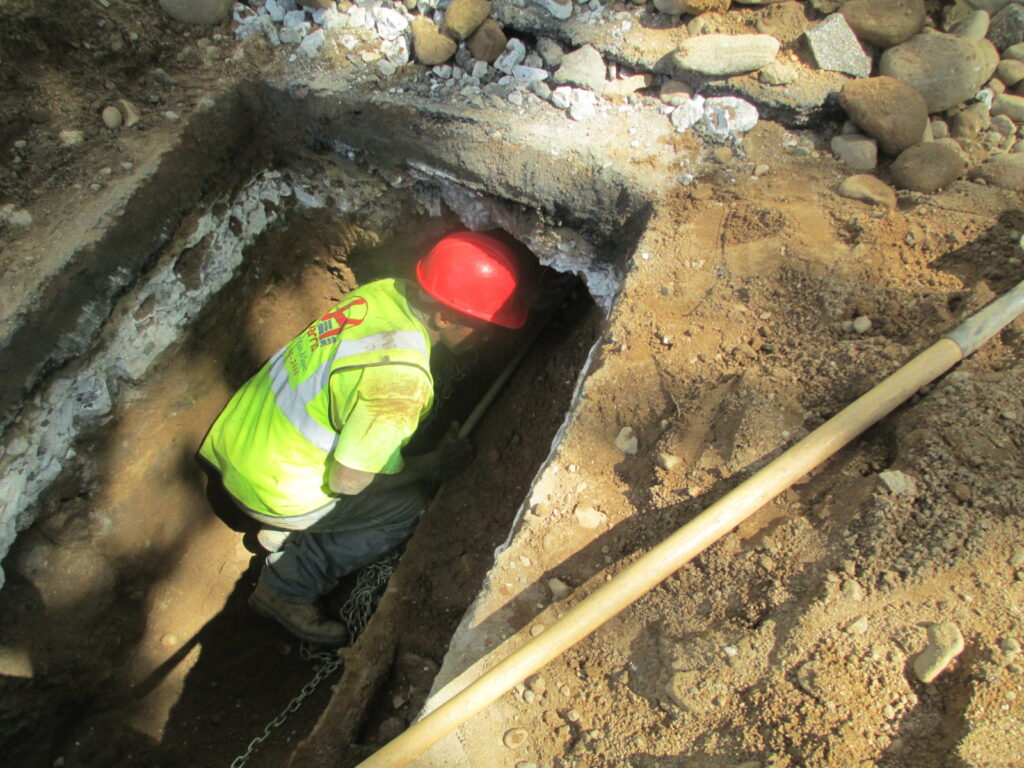 After a long day's work, the new pipe was installed by 10 PM, the roadway was now back-filled and left with a temporary restoration for safety measures before it was permanently restored.