A property owner in East Flushing, Queens was made aware that their water main was leaking after receiving a DEP 3 day notice violation. The property owner was aware that water had been seeping out from under the roadway but really thought nothing of it, and assumed it was the responsibility of NYC to repair the leaking pipe.
This is a common thought for most property owners however, in NYC the owner is responsible for a broken water main or sewer from the house into the street where the pipe connects to the city main.
It was suggested that the water main is replaced from the city connection (AKA tap connection), to the curb valve located under the sidewalk. In this case a partial replacement made most sense as the existing pipe was not that old and was not required to be replaced in its entirety.
The crew began the job by excavating over the city main including jack-hammering to remove the first layer of asphalt.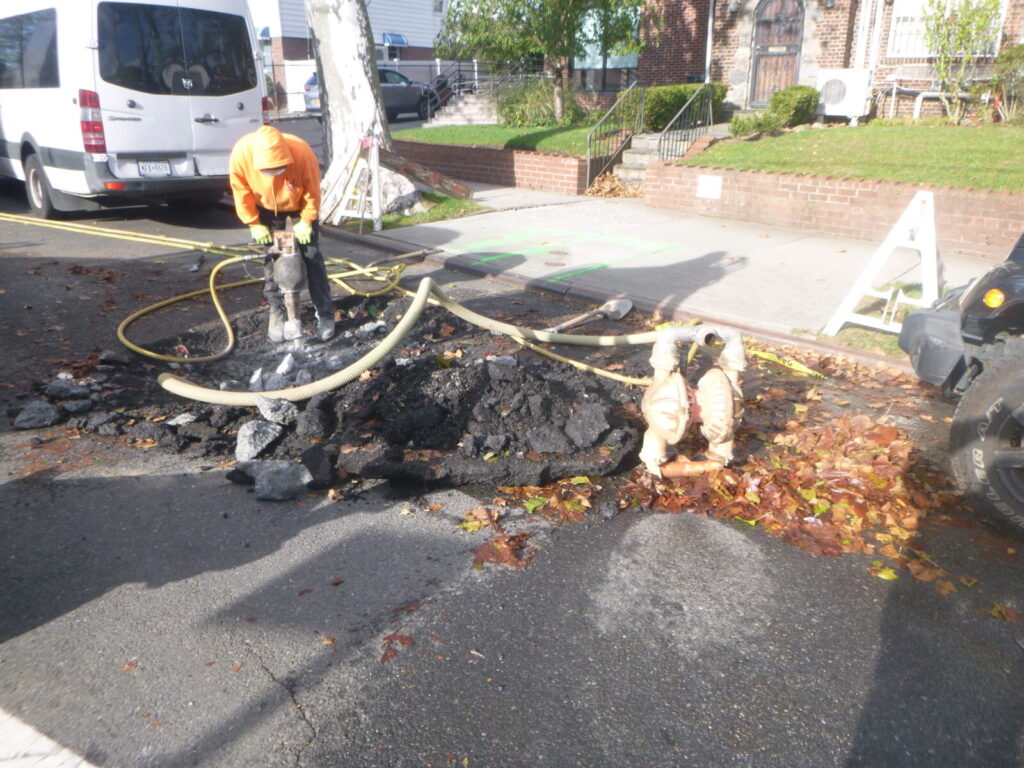 We continued to excavate down to the city main with the goal to close the tap connection and stop the leak. Due to the amount of water leaking we were required to use a pump which assisted with removing the leaking water from our excavation hole.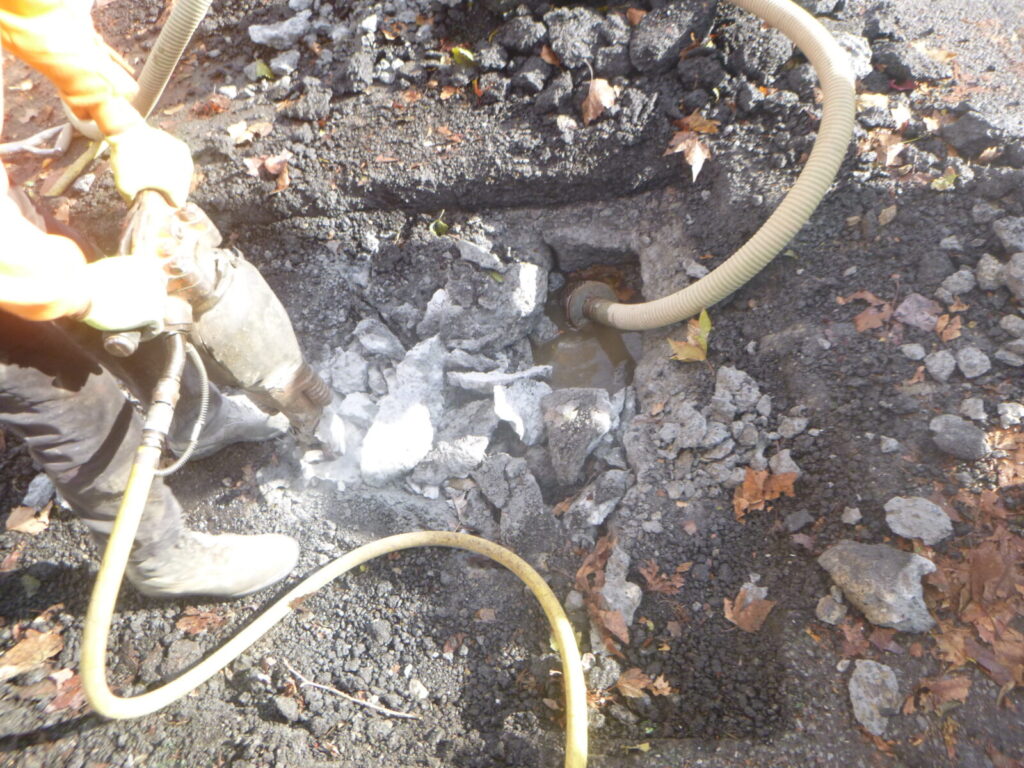 Now that the water was closed on the city main the work crew continued to excavate the roadway and sidewalk before the new 3″ ductile iron water main could be installed.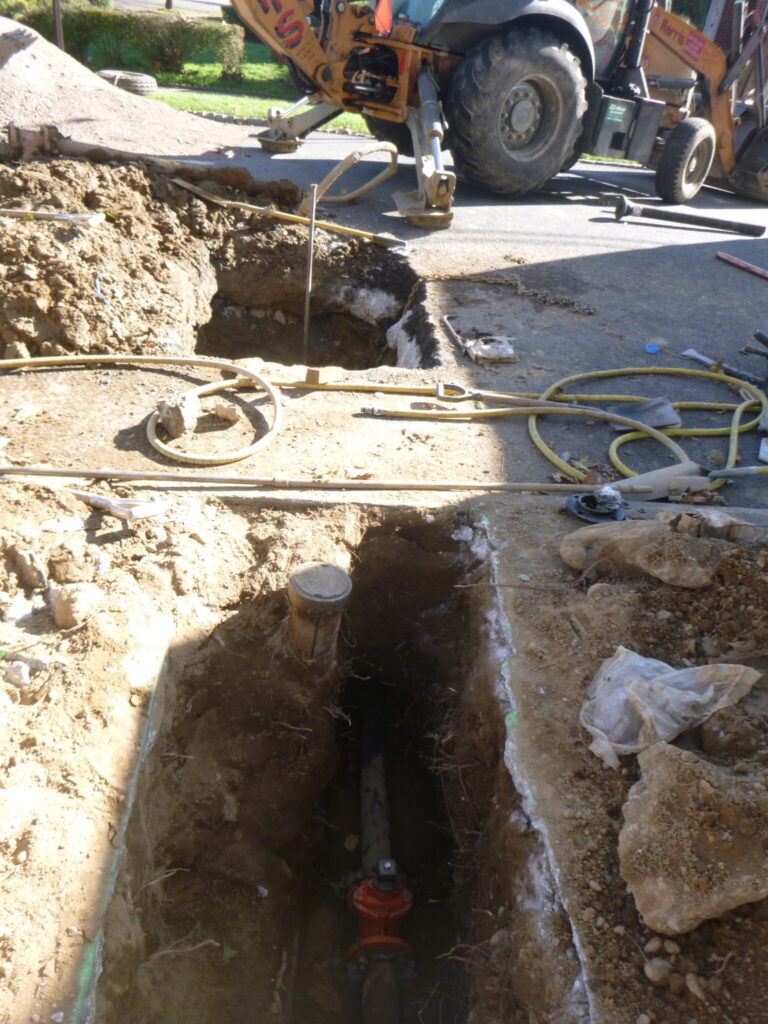 Now that all of the excavations were cleaned up the new pipe was ready for installation. The entire excavation process was completed within 4 hours including the removal of asphalt, a layer of concrete and the existing soil that was back filled in the holes from the original installation.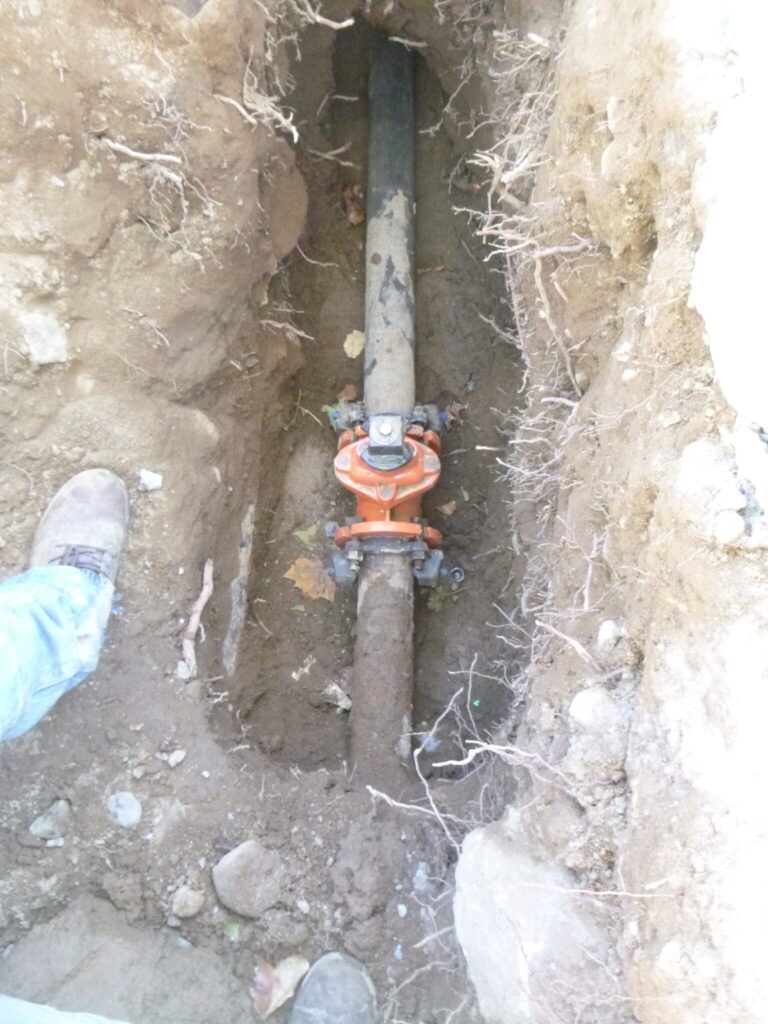 The installation required a section of 2″ copper from the city connection to the new 3″ ductile pipe, this section of copper is known as the "swing". In NYC if you are installing a section of 3″ pipe and connecting to a 2″ tap the licensed plumber is required to use 2″ copper swing for the connection, which also complies with the NYC plumbing code.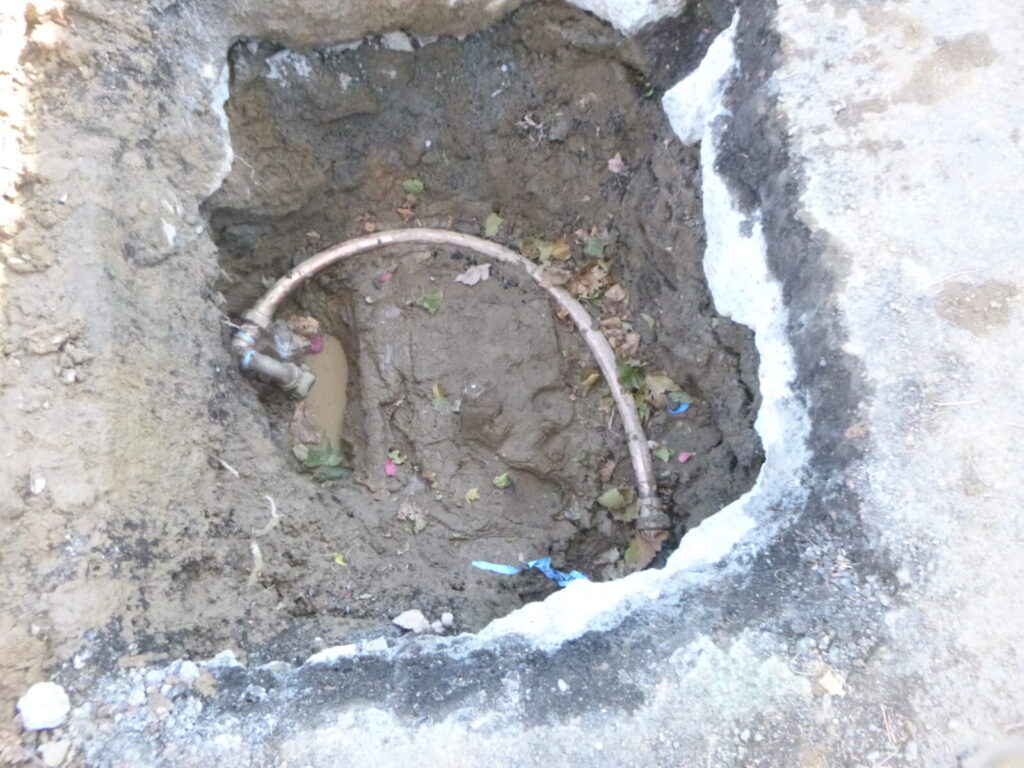 And finally the DEP inspection was completed only leaving for the back-fill of the roadway and sidewalk before the final restoration is completed.