Water Line Leak Repaired Flatbush Ave. Brooklyn
Earlier in the week we received a call from a second generation customer of Paul Harris (Grandfather of current owners). They joked that they had been lucky for the previous five years and haven't had to call our company however, they had a true emergency on their hands. The water main broke and was now flooding the basement of their building – they needed emergency service.
Harris arrived on site to investigate and was able to divert the leaking water into the sewer trap as a temporary solution, we were confident that this would last overnight and had to schedule next day service to replace the existing lead water main with copper.
When working on a busy road such as Flatbush Ave. it is important to take extra safety precautions and make sure that there are flagmen on site to navigate traffic and keep cars moving without having to hold up traffic.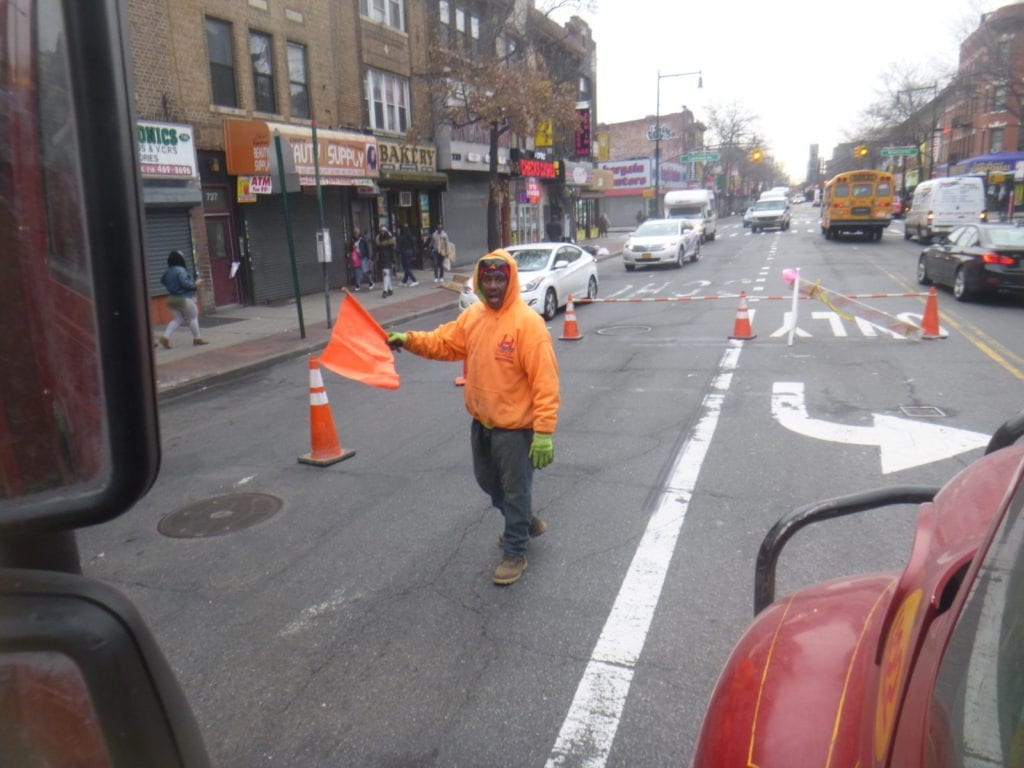 Now that traffic was flowing while allowing the crew to begin excavating, the crew began digging over the city water main to close the connection and stop the water main from leaking.
When working on a street such as Flatbush Av it is expected to encounter other utilities which will require precision and expertise to avoid causing any damage.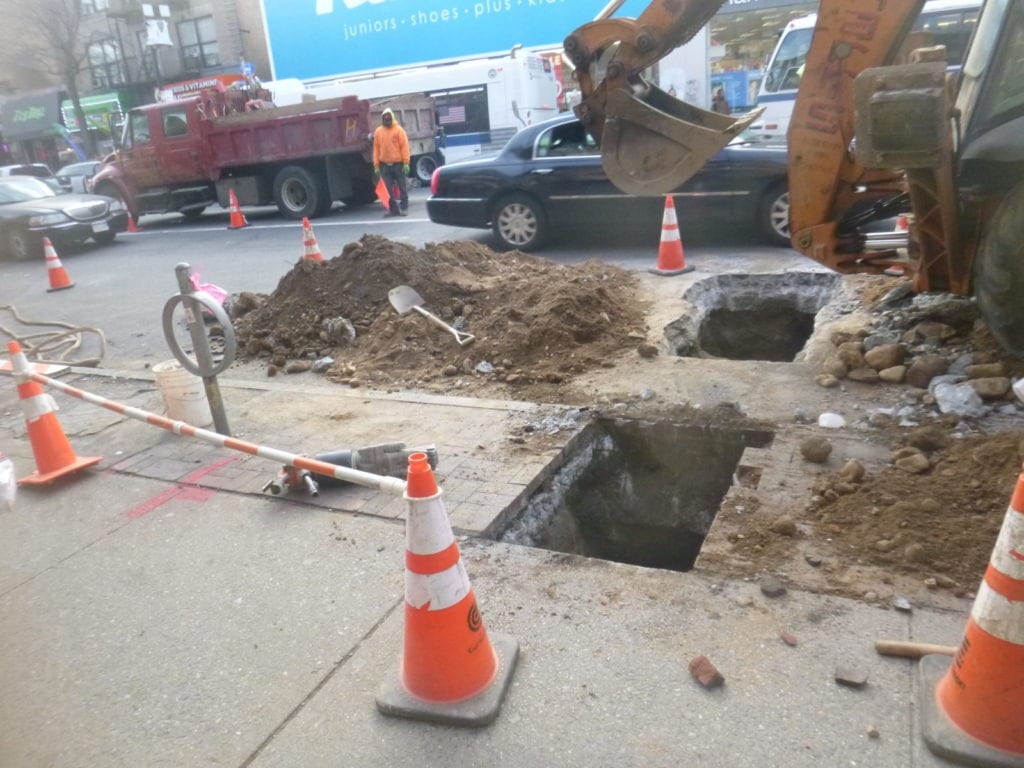 Once the excavations and water main tunnels had been completed, the new copper water main was installed from the city water main which was located in the middle of the street.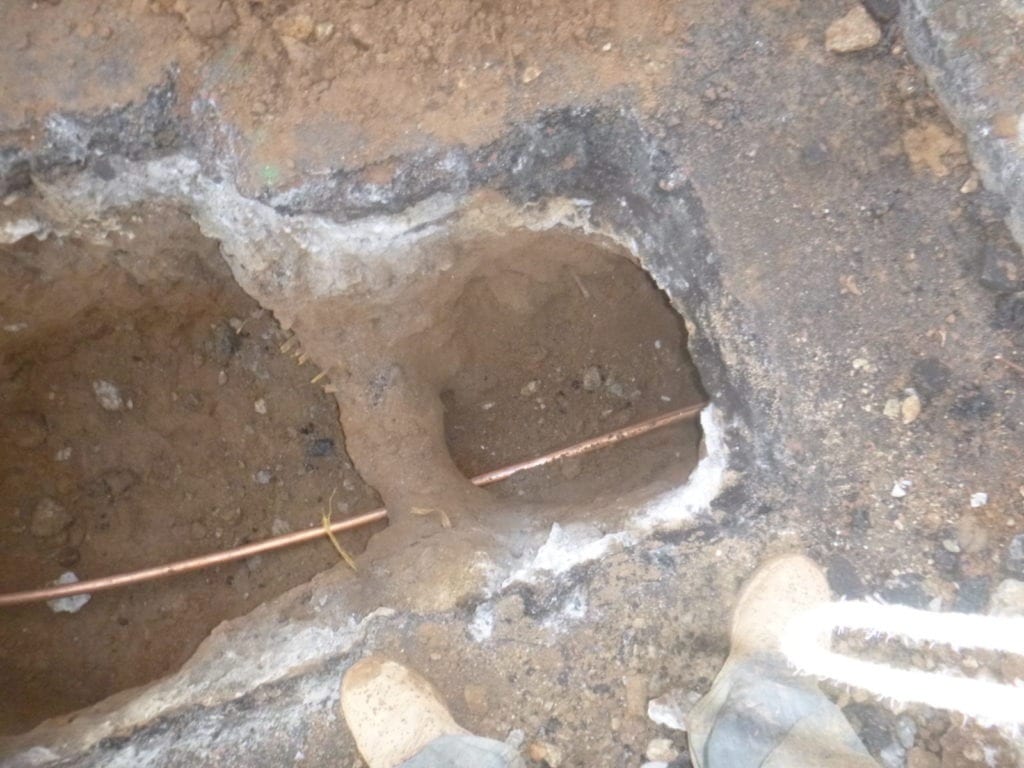 And finally the the new water main was installed inside the building with a new control valve.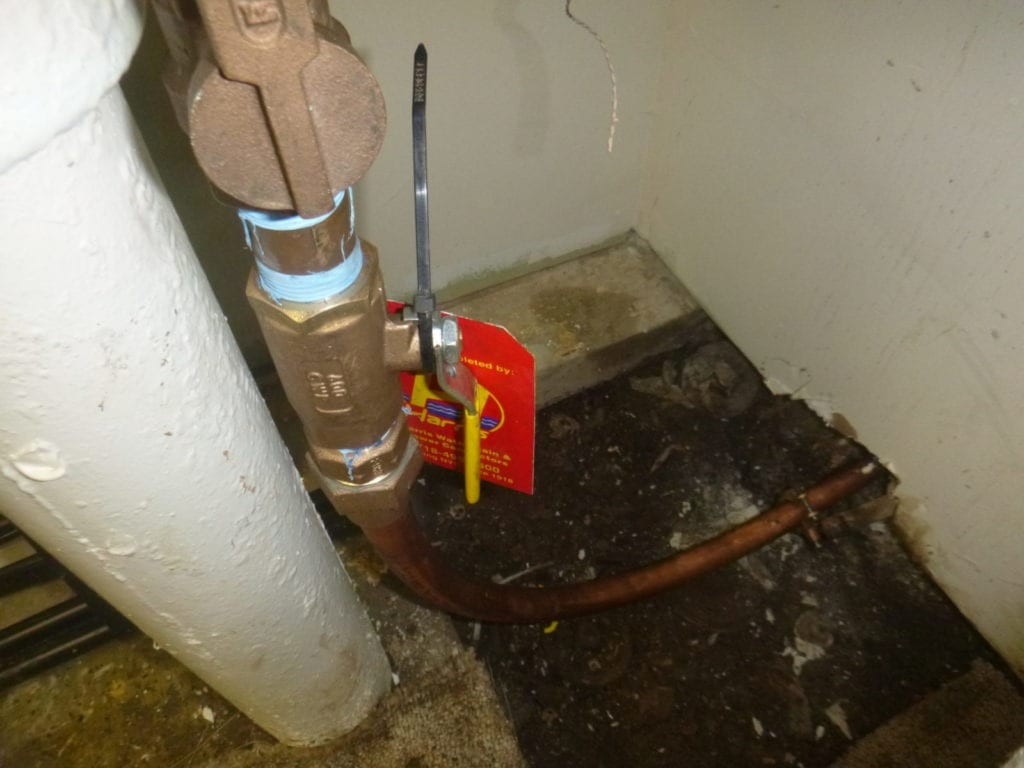 ---