Tap Hole Water Main Leak Fixed on Emergency Basis
Another Nor'easter was approaching as one unlucky homeowner in Brooklyn was summonsed with a DEP 3 day notice to have their water shut off. The homeowner had ignored the previous DEP notices as she did not understand that it was her responsibility to replace the broken water main. The DEP showed up in front of her house on Tuesday night and advised that if she didn't have the water line fixed by tomorrow they would turn off her water service.
The biggest issue was that NYC was expecting a massive snow storm and the homeowner would be left without water or heat.  Luckily Harris Water was able to schedule work on an emergency basis for early the next morning and notified DEP that we were doing so.
We started by opening the "tap hole" which is typically the first hole excavated and is directly on top of the connection to the city water main.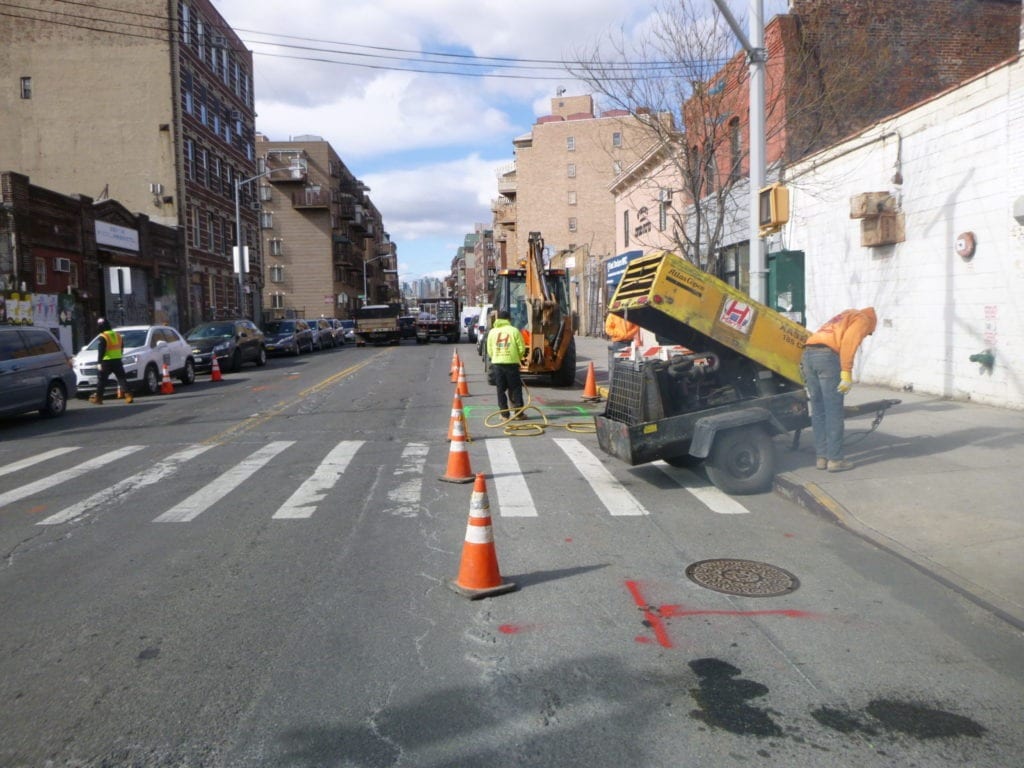 The pipe was leaking in a way that required the hole to be pumped out to relive water before reaching the city water main.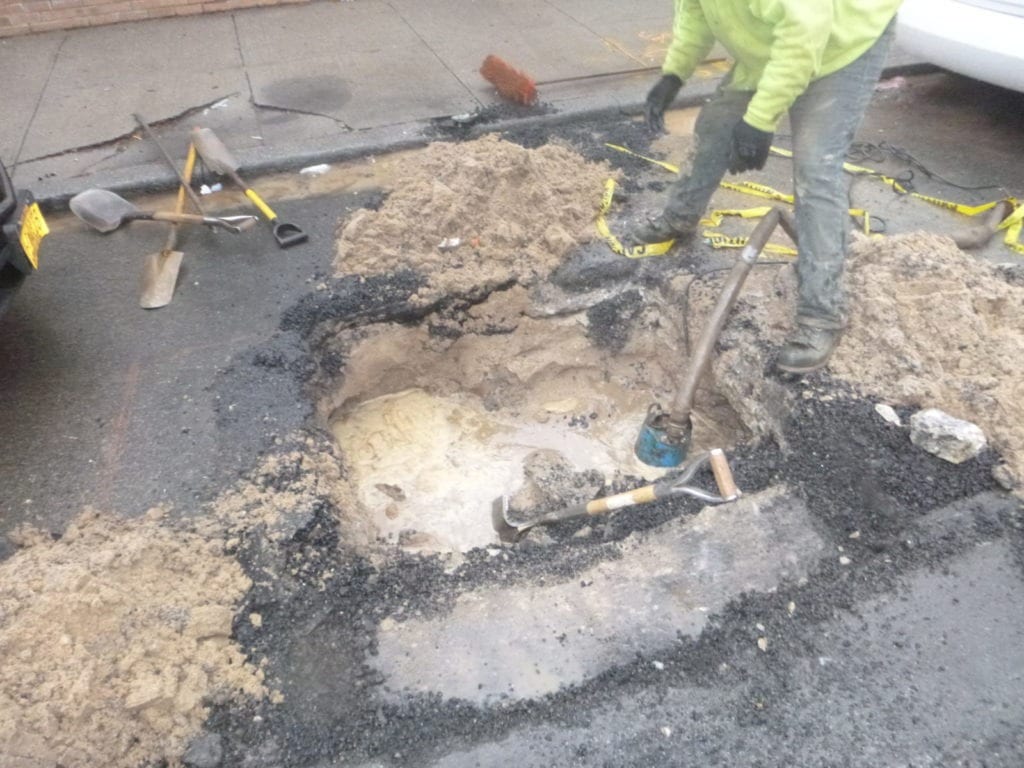 Once the water main connection (tap connection) was closed, the crew continued by excavating the additionally required holes in the street and sidewalk.
The next step was to complete underground water main tunnels which is made with compressed air and finally the new copper pipe is installed from one hole, to the next.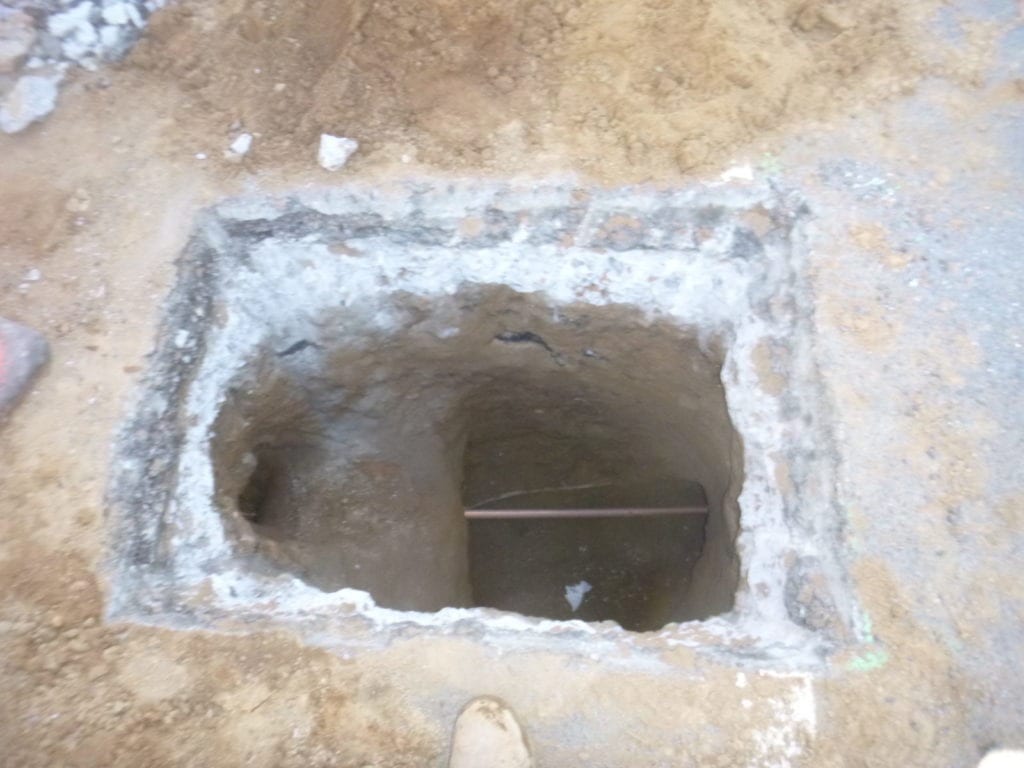 Once the new copper was installed through the foundation wall, we re-connected back to the existing internal piping.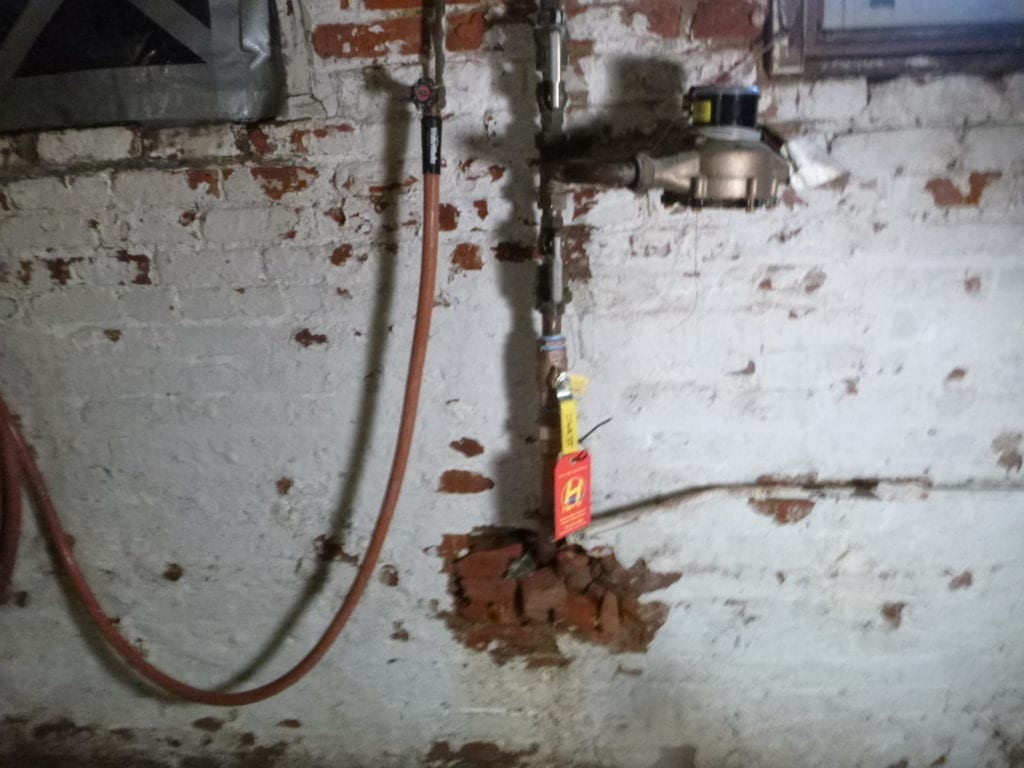 All said and done this Brooklyn homeowner was extremely happy that Harris Water Main & Sewer was able to take the time and explain what was going on and most of all, restore the water line to function as required. 
---