Recently in Manhattan the owner of a 3 story brownstone contacted the NYC DOT after noticing a sinkhole forming in front of her house. At first it was a small slope and after monitoring for a few weeks, it started to form a large hole.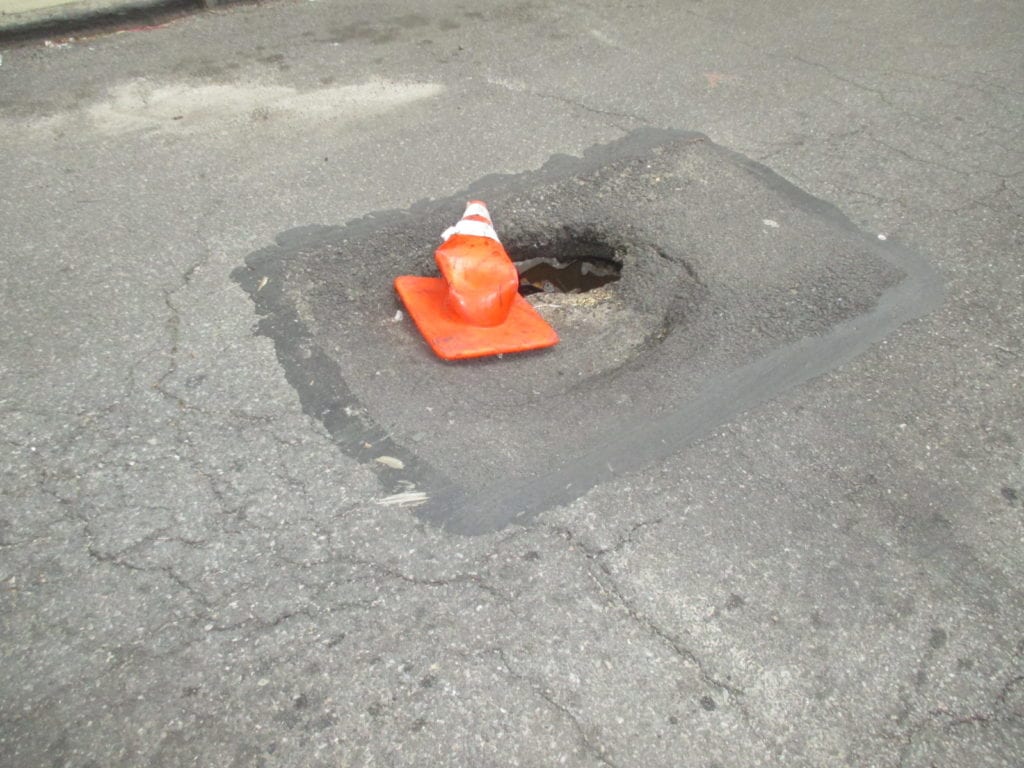 After the DOT investigated, they made DEP aware that it must be due to a broken water main or sewer. The NYC DEP began their investigation by investigating a few of the neighboring houses and became aware of a loud noise on one of the water lines. The DEP field crew was quick to diagnose as a leaking pipe, and issued the homeowner a 3 day notice to have the water main repaired.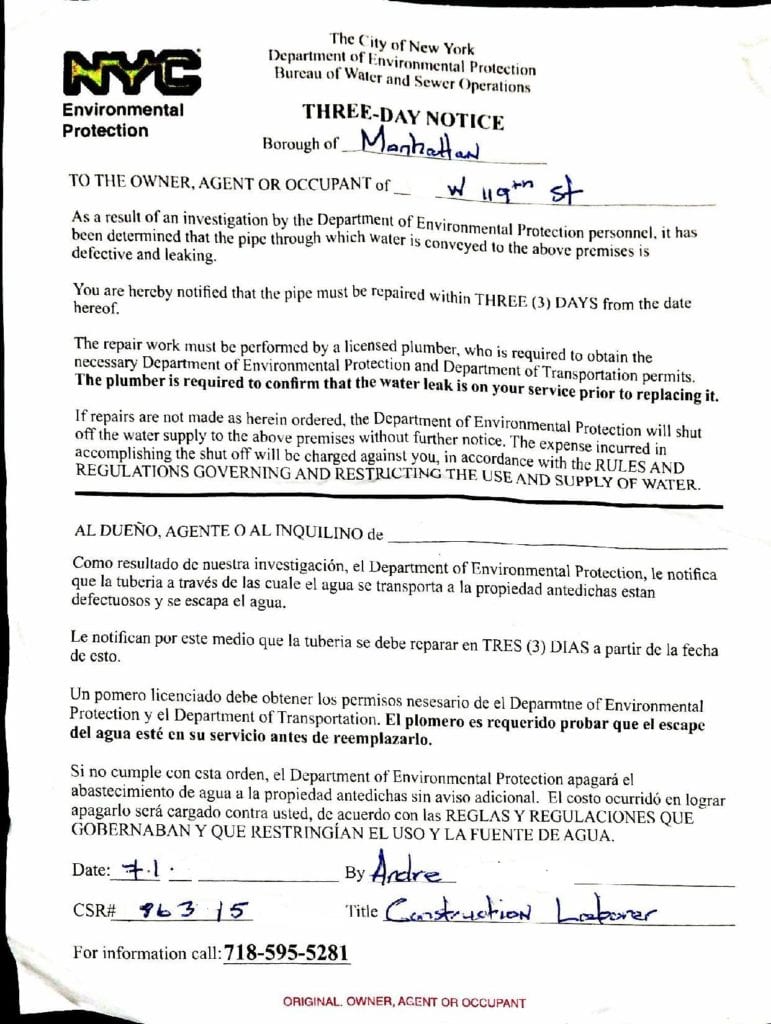 Upon Harris initial investigation it was surprising that the pipe was leaking, it was a copper water line and only a few years old. In a scenario like this it is usually due to a faulty connection to the city main or possible the city main was leaking. Harris began excavating the roadway within 24 hours for the water line replacement and found that it was the actual tap connection leaking on the city main.
The tap connection is the valve that connects the homeowners copper water line to the city main and serves as an "on/off switch" if anyone has to stop the water from the city main.
Harris now had to schedule the DEP to complete a "shut down" of the city main before the new tap could be installed. The goal is to stop the water from flowing inside of the city pipe, at this time the old tap is removed or plugged depending on the specifics, and the new tap is installed. The shut down and new tap was completed the very next day and the homeowner had a fully functional water line once again.