Sewer Snake Blade & Camera Cannot Clear Roots
The owner of a single home residence in New York City called with a common occurrence earlier this morning. He stated that the sewer line was backing up into basement toilet when water is used, and getting worse as time passes.
As displayed in the above video, the first 20' of clay pipe was in decent condition, nothing too concerning that would cause a sewage backup.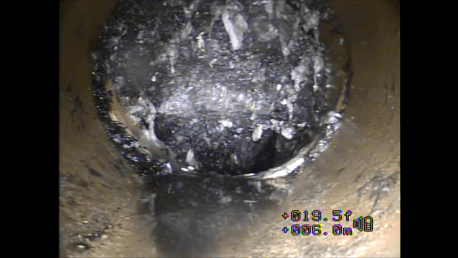 Once the video approaches 20' we start to see heavy root intrusion from a large tree located directly above the sewer line on the sidewalk.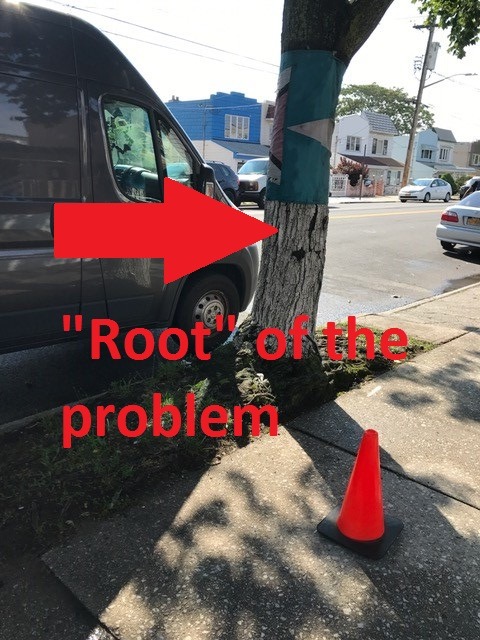 The owner agreed that she no longer wanted to deal with continuous sewer cleaning and thought it was smart to replace 10' of pipe and clear all of the roots.
Once the onsite crew completed the excavation with a backhoe, the pipe was measured and cut to fit in-between the existing sewer pipe.
The new cast iron was installed in anticipation for the DEP inspection scheduled for later the same afternoon.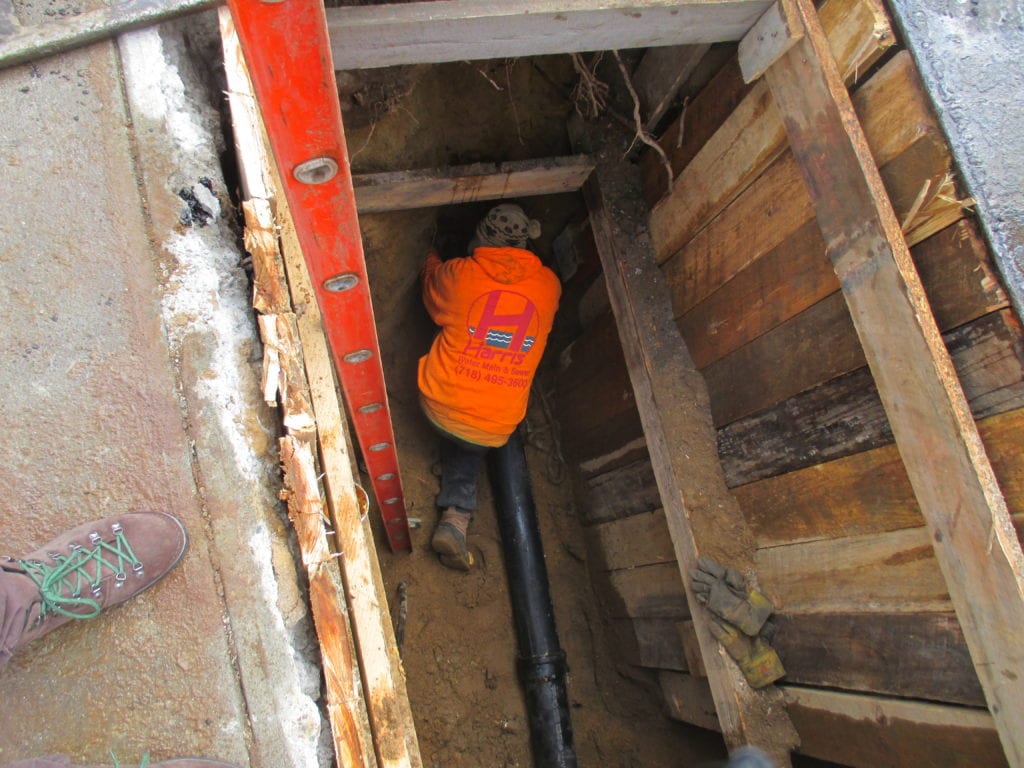 When repairing a section of a sewer line there is no guarantee that the homeowner will not have future problems, in this case there was a good chance that the customers sewer line will continue to flow as needed for a fully functional sewer.
---