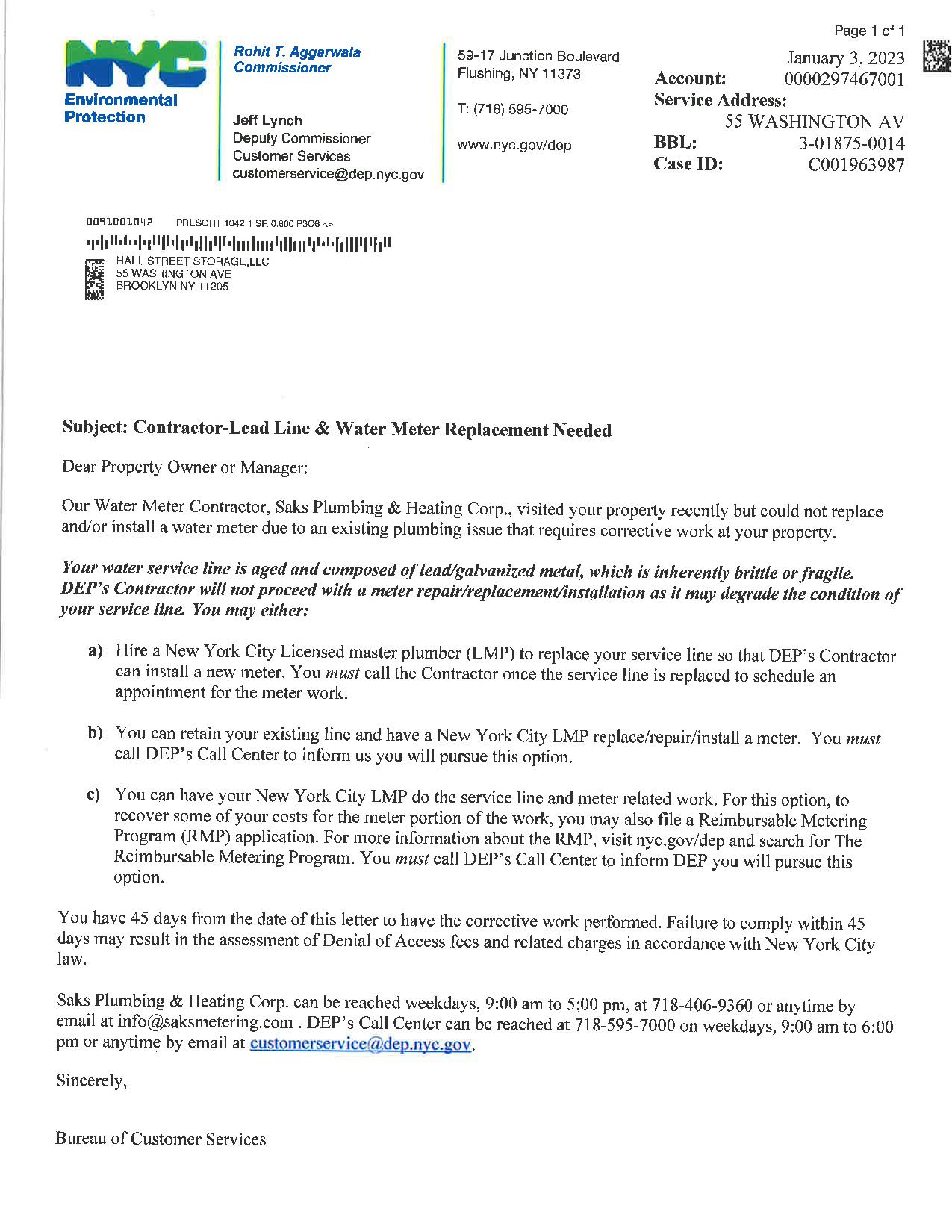 Property owners throughout New York City continue receive notices from DEP that their lead water main must be replaced. In most cases the property owner is not aware that their main water line is made of lead and extremely hazardous. We find that new homeowners, with newborns, are especially surprised when they found out about the lead pips. Studies have proven that lead water mains are more hazardous for infants and should be replaced immediately.
The Department of Environmental Protection is first becoming aware of the lead water mains after they are scheduled for a routing meter inspection or installation. Attempting to replace a meter on a lead water main is extremely risky. There is a much greater chance that the lead water main will break and leak when they are installing the meter. For this reason the lead line replacement notice is issued to the property owner.
Upon receipt of the notice, the first step would be to hire a licensed plumber that specializes in sub surface water main installations. The permit process should take approximately two weeks before your plumber is ready to schedule. The standard copper water main installation should take one day for the pipe to be installed from the street, to inside the house.
There are many variables associated with upgrading your lead water main to copper. It is always suggested to contact a licensed master plumber to discuss all details prior to scheduling the installation.