When working below street level the surrounding utilities are damaged on a daily basis, unfortunately these type of things happen. To be perfectly honest, it is true that Con Edison may have broken your water main or sewer and at the same time, a plumbing contractor may break a Con Edison line from time to time.
If you feel that Con Edison has broken you water main or sewer it is important to perform an investigation with a licensed professional. There are many variables to consider which the laymen may not factor or understand.
The primary question is why would Con Edison have broken you service line and/or why would another contractor have broken Con Edison's service line. The most common reason is if there was an issue with the utility mark out. All contractors are supposed to call ahead and have the roadway marked out to identify where utilities are, which will assist in the excavation process.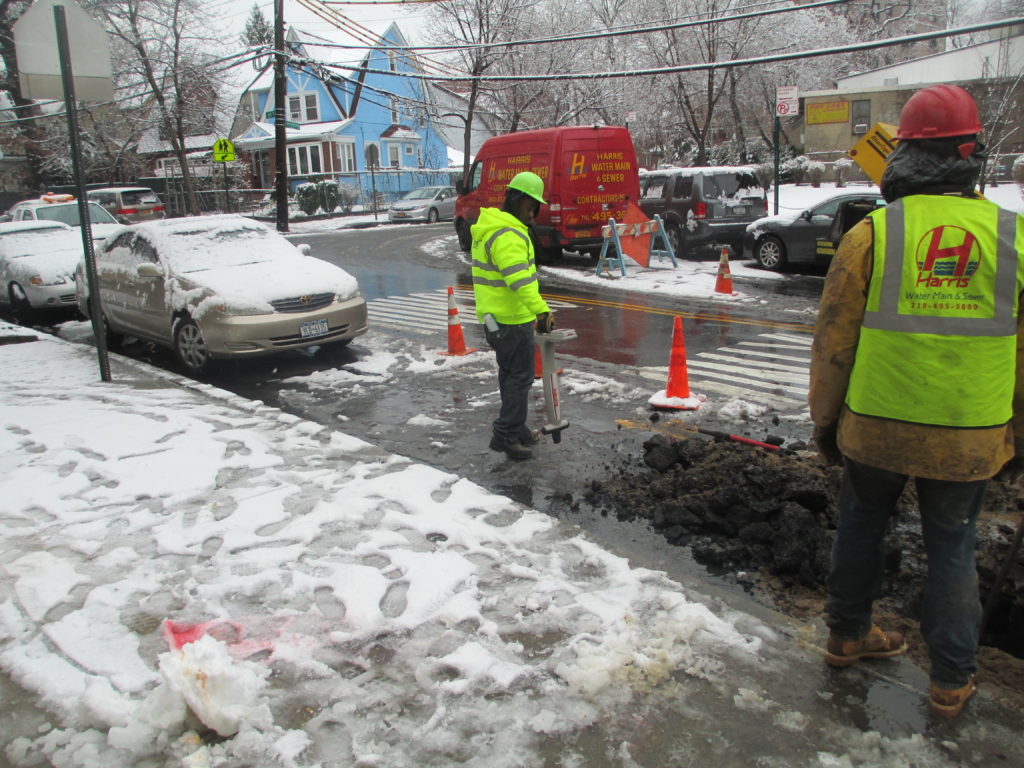 Utility mark out
In some cases the water main or sewer may off set, the entire pipe may run straight and at a point it may take a turn which is not typical and cannot be expected. This serves as another reason for a damaged water main or sewer.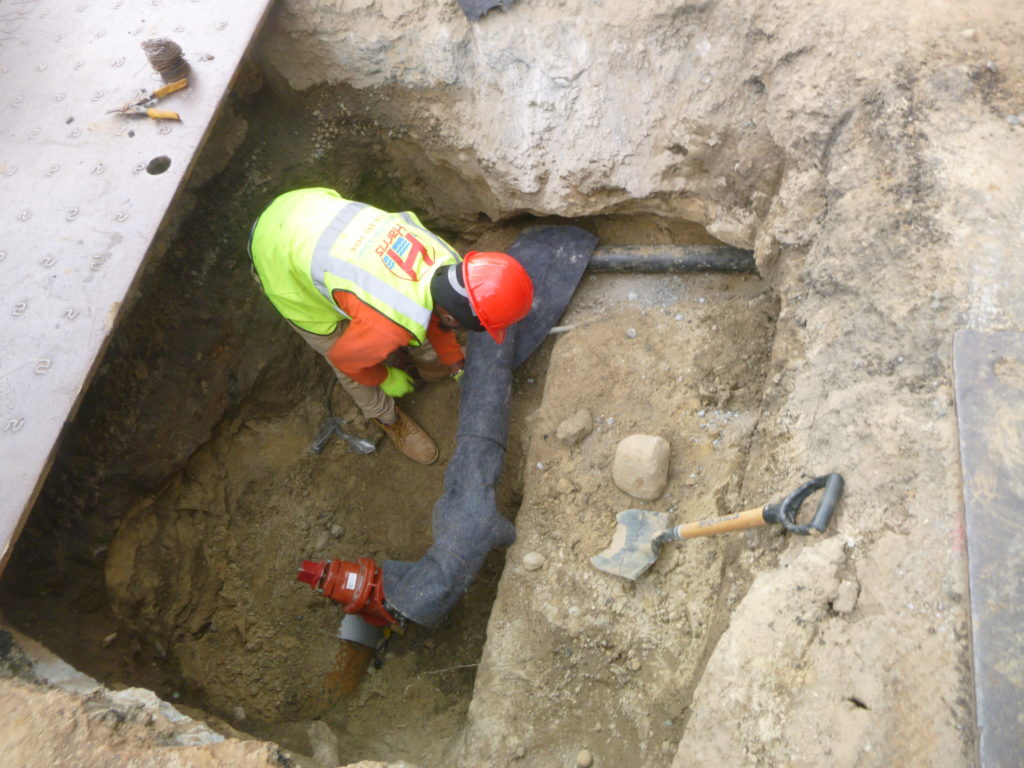 Main off set
There are certain guidelines a utility contractors should always follow with one being to manage the depth of the pipe being installed. If the pipe is too shallow it is more likely that the contractor would encounter the pipe while excavating and potentially damage the pipe. In some cases there is no other option but to install the pipe at a depth lesser than required, in this scenario the contractor is required to follow protocol to protect the pipe just in case there is an issue.
The final reason would be by human error, you may have an extremely skilled and experienced backhoe operator, even the best operators make mistakes.
[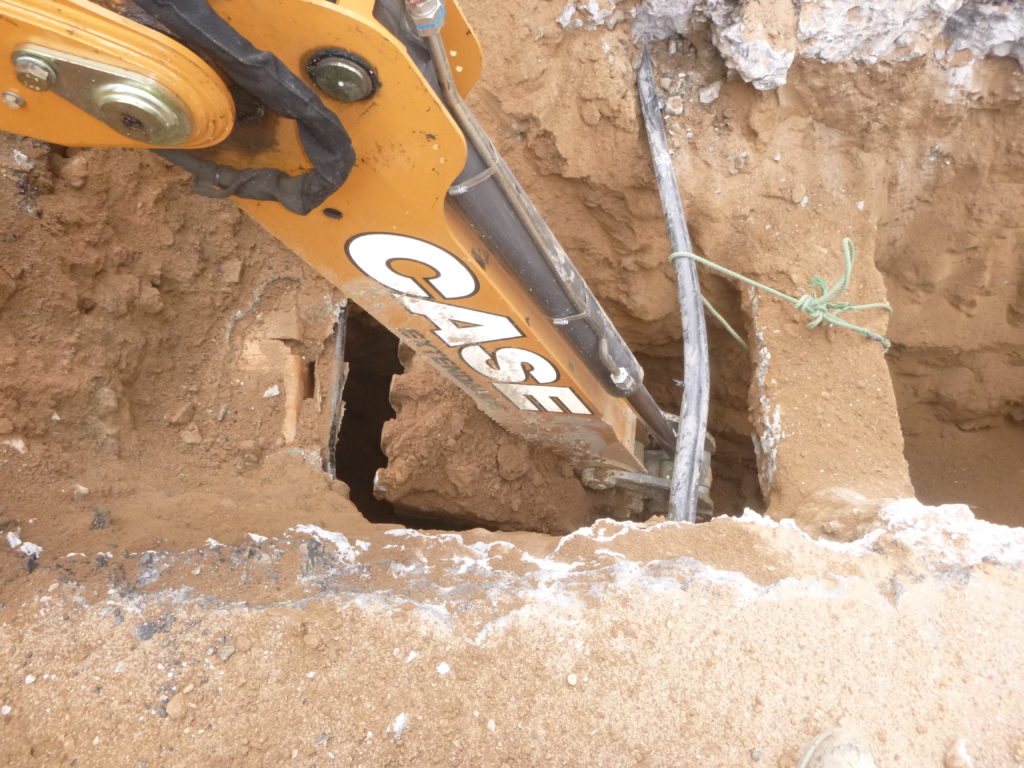 Excavating carefully!
How to get a response from Con Edison?
In most cases Con Edison requires their time to research the issue before assuming any responsibility or denying the claim. This is understandable as many of the issues may not be their fault. The problem is that most property owners are under pressure to resolve the issue. Things become more time sensitive if DEP has issued a summons, or if the service pipe has completely failed and there is no running water.
In this case most property owners hire a private contractor to resolve the issue and perform their own investigative research. Once they have concluded, the property owner can discuss their findings with Con Edison if they feel that they have a viable argument.