A new homeowner in Bayside Queens called us frantically last week after becoming aware of a water leak on his main control valve in the basement. He had owned the house for two months and spent little to no time in the basement, he said it was only this third time in the basement when he first became aware of a loud hissing noise. After looking around he became aware of a slow stream of water coming from the main control valve. Lucky for him he knew enough not to panic and did not touch the leaking valve. He proceeded to remove the caps on his sewer trap and allowed the water to flow into his sewer trap to avoid any flooding in the basement.
He now inquired about replacing the valve on the existing water main until we made him aware of the NYC plumbing code and how it was illegal to perform any type of repair on a lead water line. In addition, he was not aware that the pipe was lead and was relieved to know that the lead pipe would be replaced with copper.  The next question was "how fast can you replace the pipe", he wanted to avoid matters from getting worse and any damage to his basement.
Due to the leak on his valve the work was performed on an emergency basis which began with the work crew excavating the roadway and making all of the required tunnels before the new pipe was installed.
Now that the new copper was installed from the street connection to inside the building a brand new ball valve was installed to avoid any future leaks, as well as functionality for many years to come.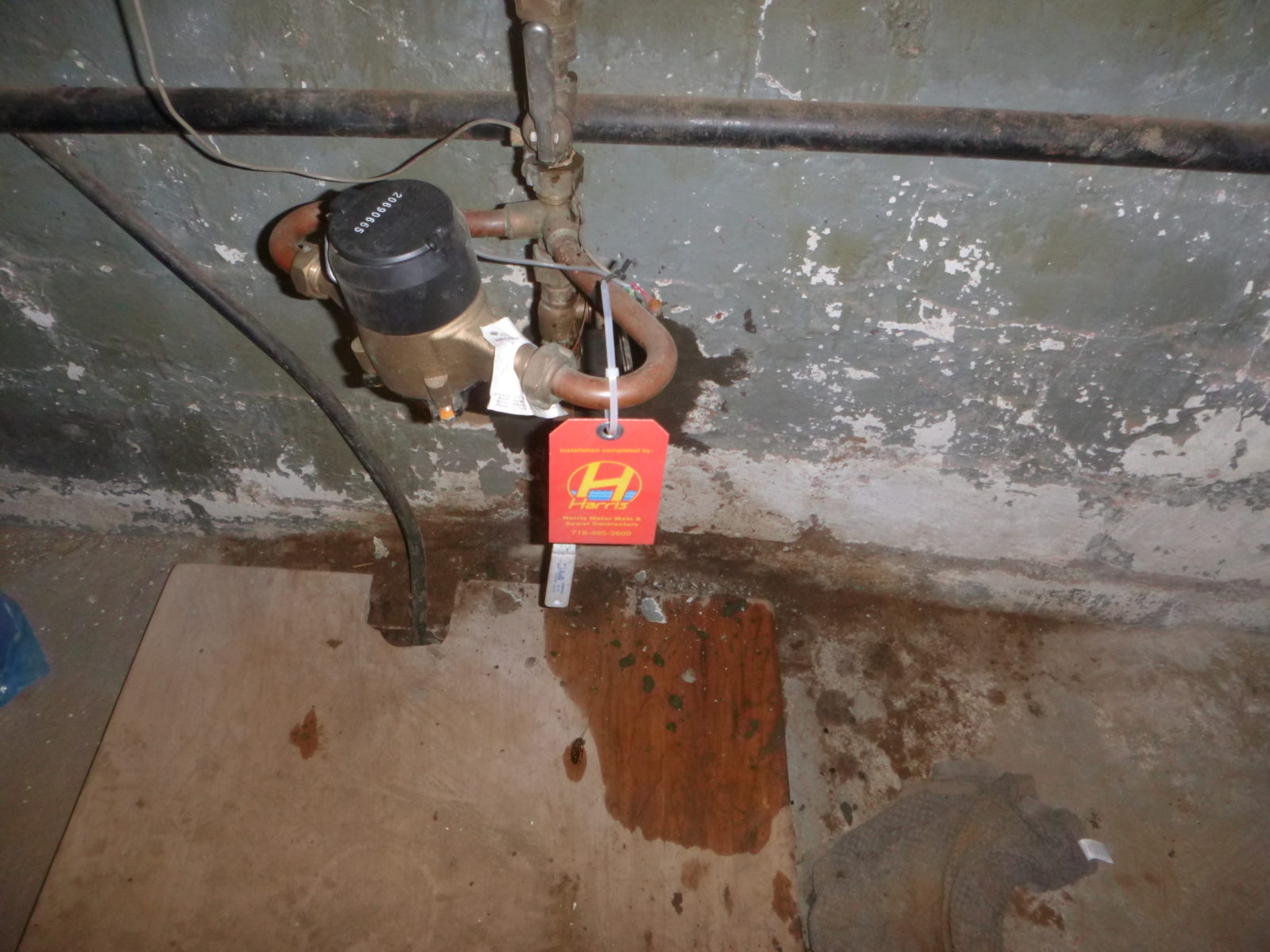 Both the roadway and concrete on property were installed by our in house restoration crew under all of the required DOT regulations.