It seems that The Department of Buildings (DOB) is continuing to regulate and update their requirements for sprinkler main installations. Here at Harris we have experienced an increase in sprinkler mains over the previous five years and simply comes down to protecting ourselves and our homes. Initially our customers are upset when they are made aware of the unexpected expense which they did not budget for when preparing their renovation. We always try to remind them of the importance and not to just focus on the unexpected cost.
There are a couple of standard documents the licensed plumber is required to submit when applying for DEP permits. The first is an approved Cross Connection Approval which should be provided by your architect or engineer.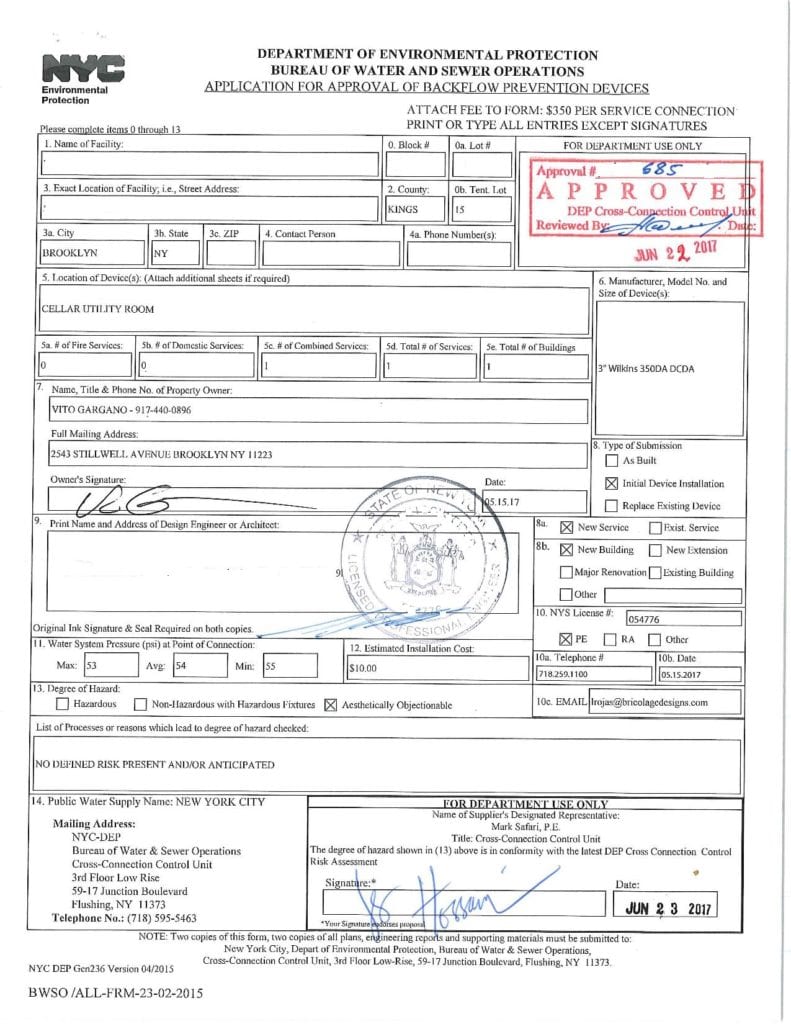 The second document is the DOB approved plans displaying the new sprinkler water main and meters. It is important to make sure that the information in the Cross Connection and DOB approved plans match each other to a T. The information on both approved plans will be analyzed and kicked back if there are any inconsistencies. Please keep in mind that this is a common occurrence and the primary reason why our customer's water main and sprinkler installations come to a delay.
Assuming the permits have been released, we now schedule a DEP wet connection installation date around the Department of Environmental Protections availability. The sub surface excavation usually takes place 1-2 days prior to the wet connection installation to make sure we are prepared and avoid any further delays.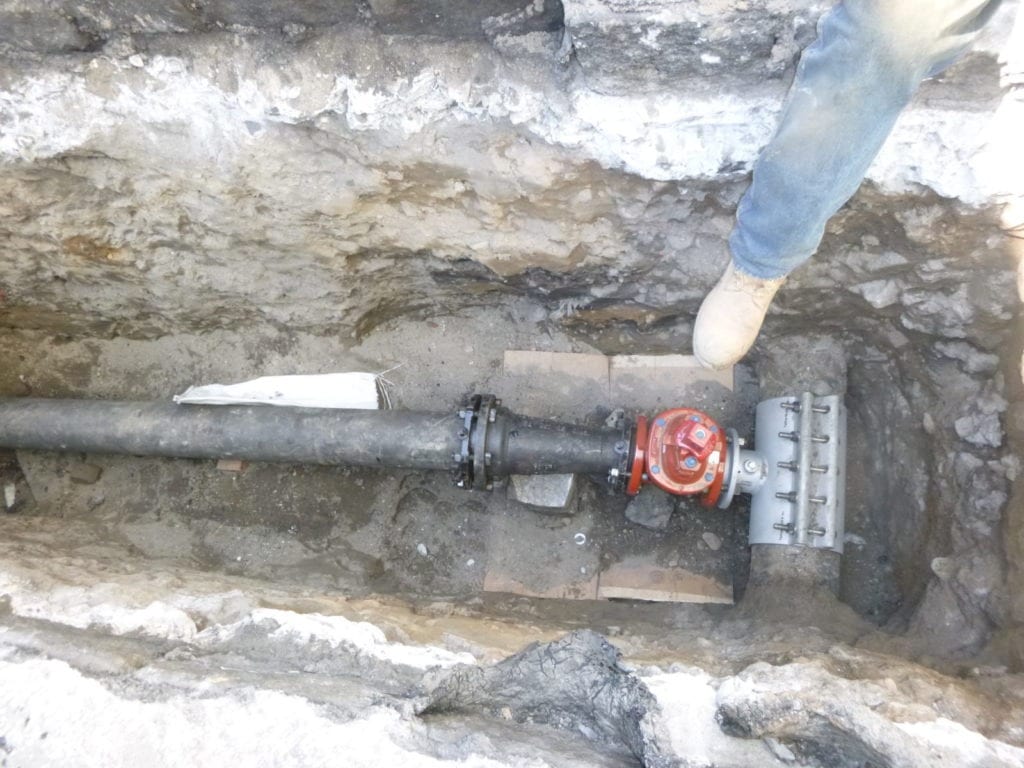 Now that the new wet connection is installed we continue to trench the roadway and street in anticipation for the new sprinkler main piping. Unlike some domestic water services, DEP requires a visual inspection of all sprinkler main or combined water main services.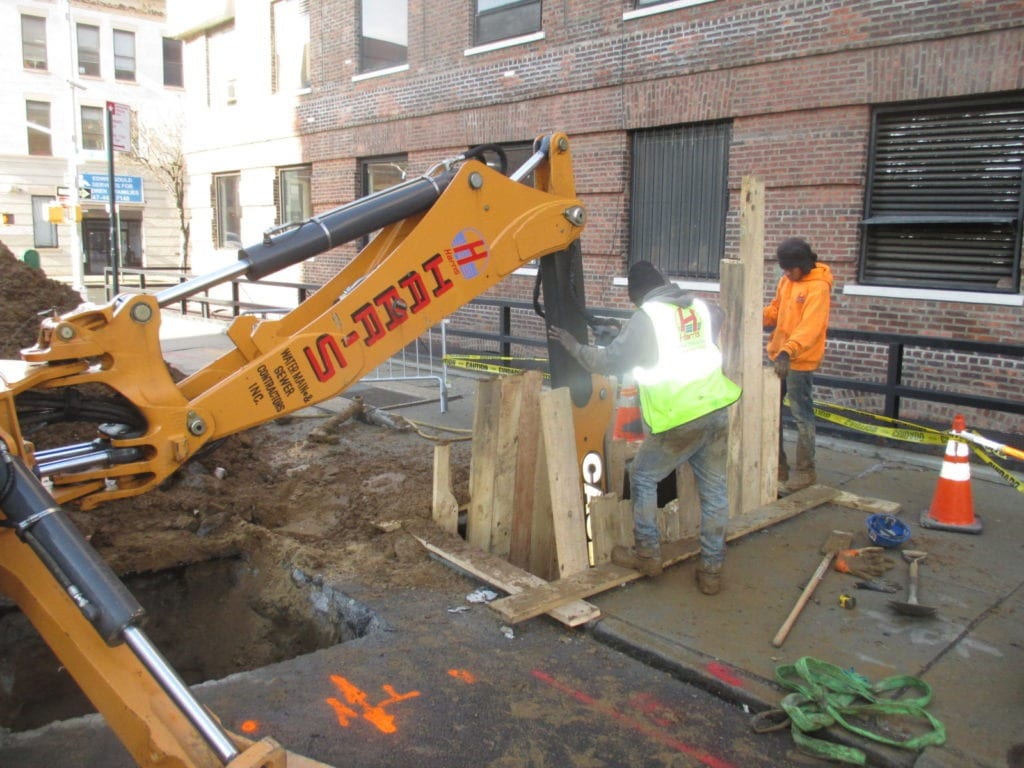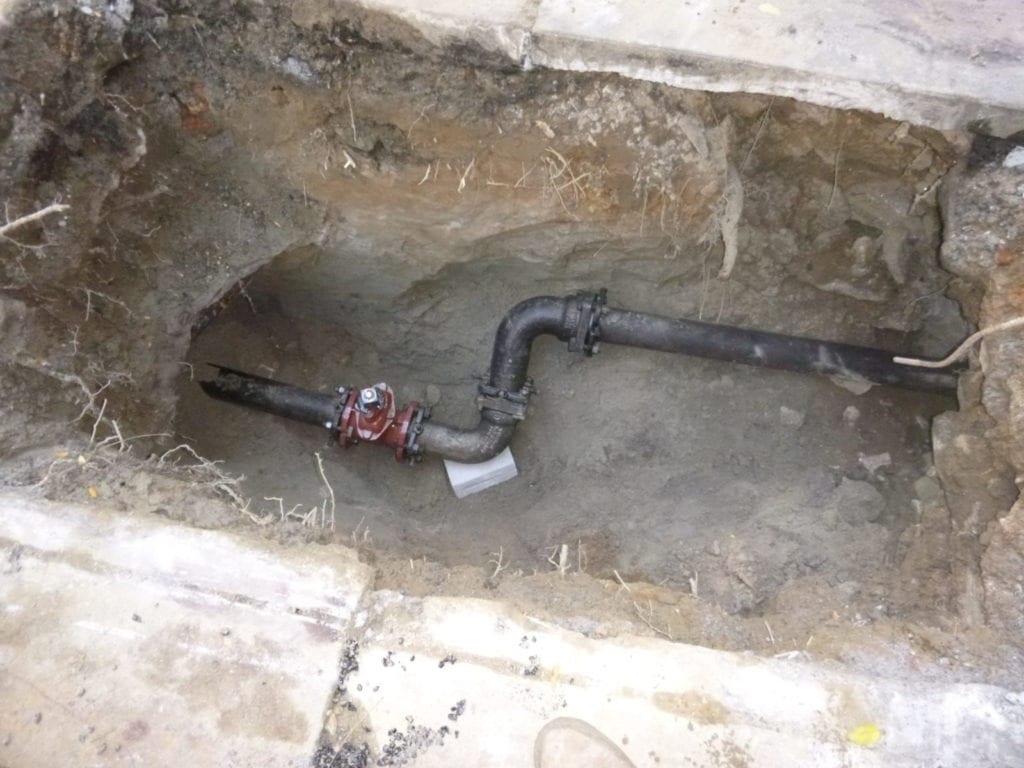 Now that the new installation has been inspected from the new wet connection, to the new curb valve under the sidewalk, into the building with the new valve, the excavations can be back-filled with soil in anticipation of the final roadway restoration.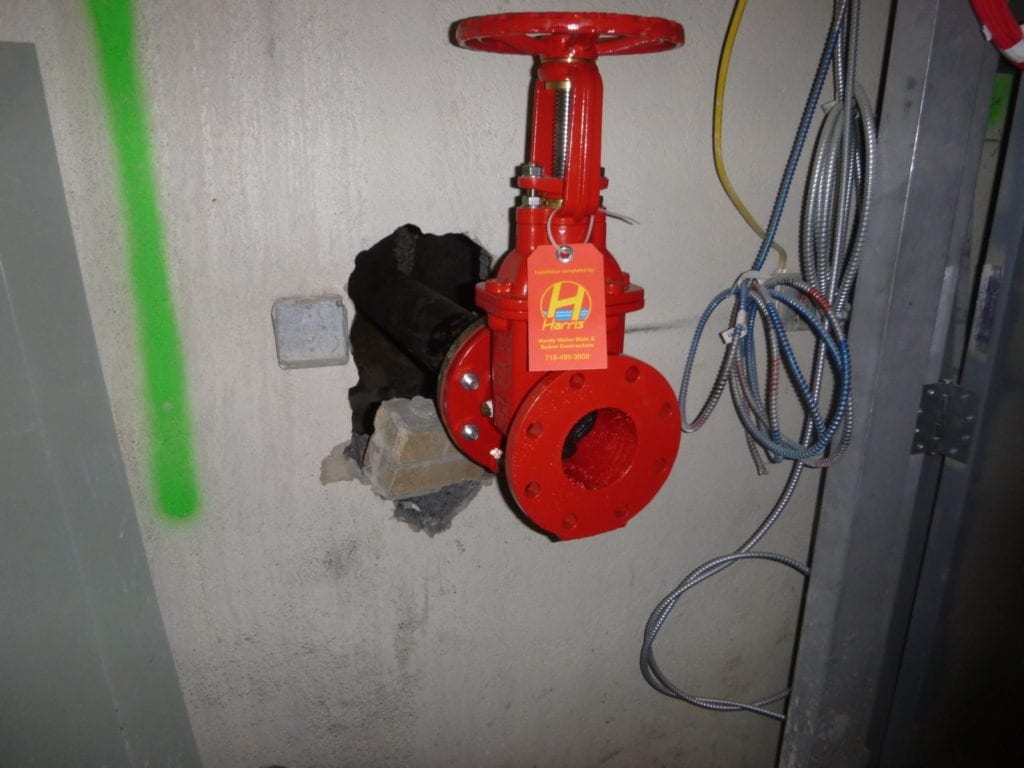 All final restoration is completed by Harris' in house paving and cement crews.