Water Main Break Floods Basement in Queens
The whole situation came about so quickly, we received a call from the customer's personal plumber who attempted to "freeze the pipe" for repair and failed. He ultimately created more of a problem than originally faced with. He contacted our main office at 7pm on Friday evening and was extremely flustered. By the time we arrived on site he had setup a temp solution with the water pumping out to the street.
The work now had to be scheduled on an emergency basis for the very next morning, the homeowner was willing to pay weekend rates to avoid the possibility of any further damage to his house.
The crew first arrived on site and found a small sinkhole forming on the outside of the house. This led them to believe that the water was leaking for a long period of time and had just founds its way into the house.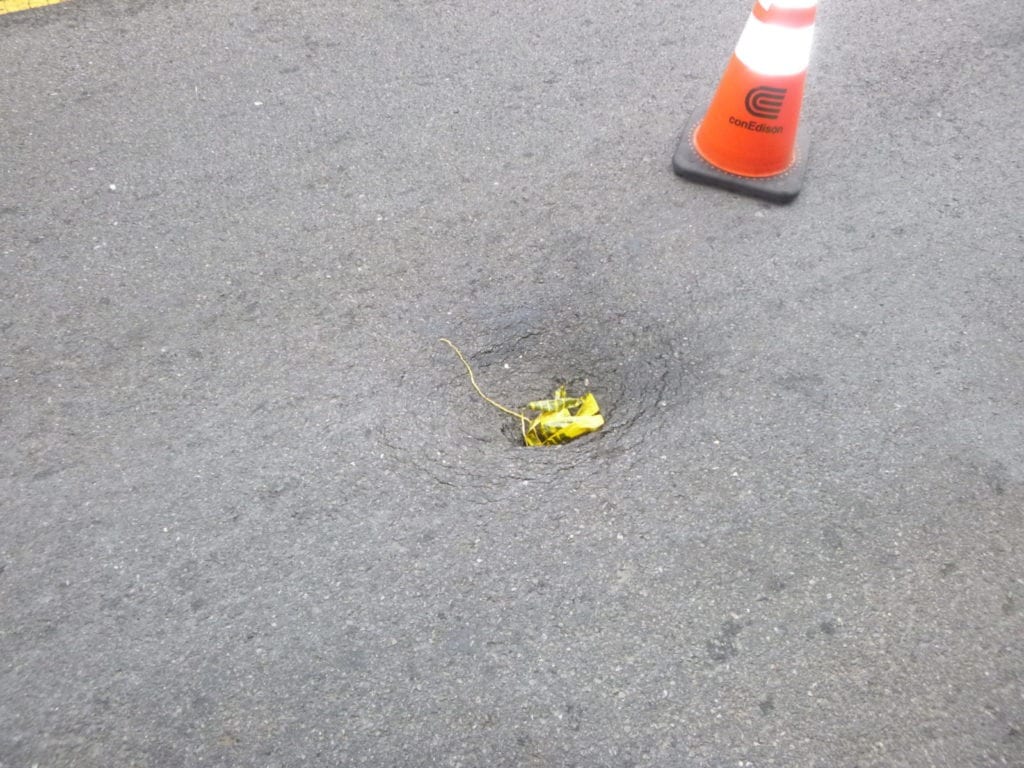 Once the emergency DOT permit was obtained, the crew started to excavate with a backhoe to speed up the process.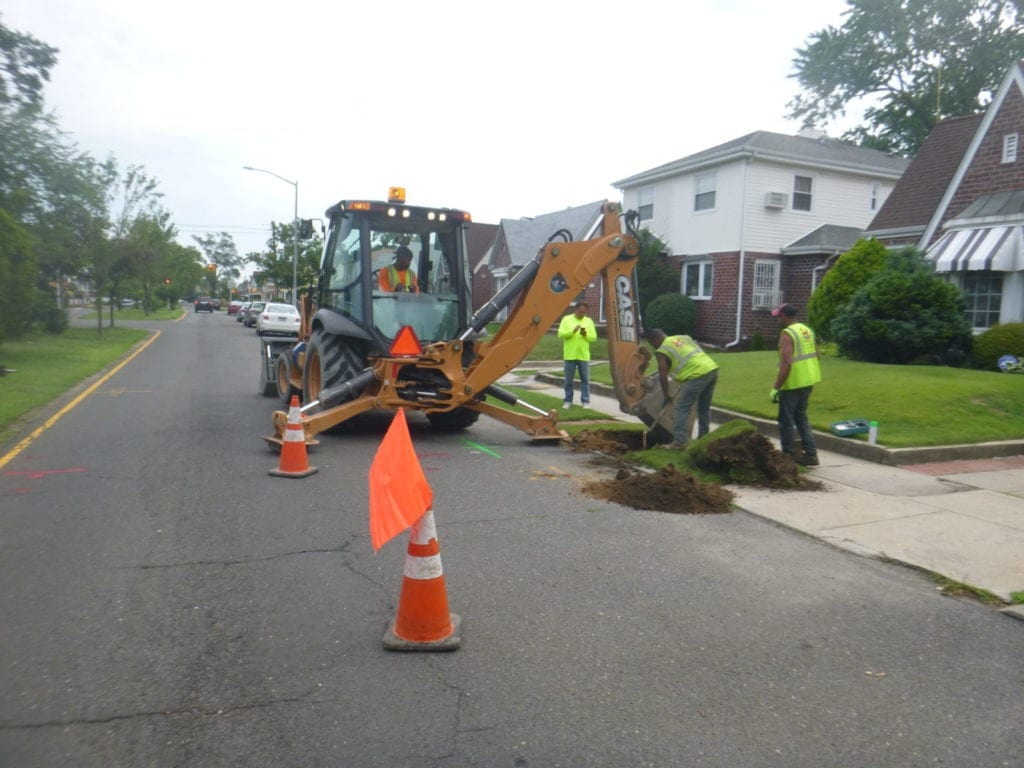 As part of our standard protocol all DOT required safety signage was in place prior to any excavating.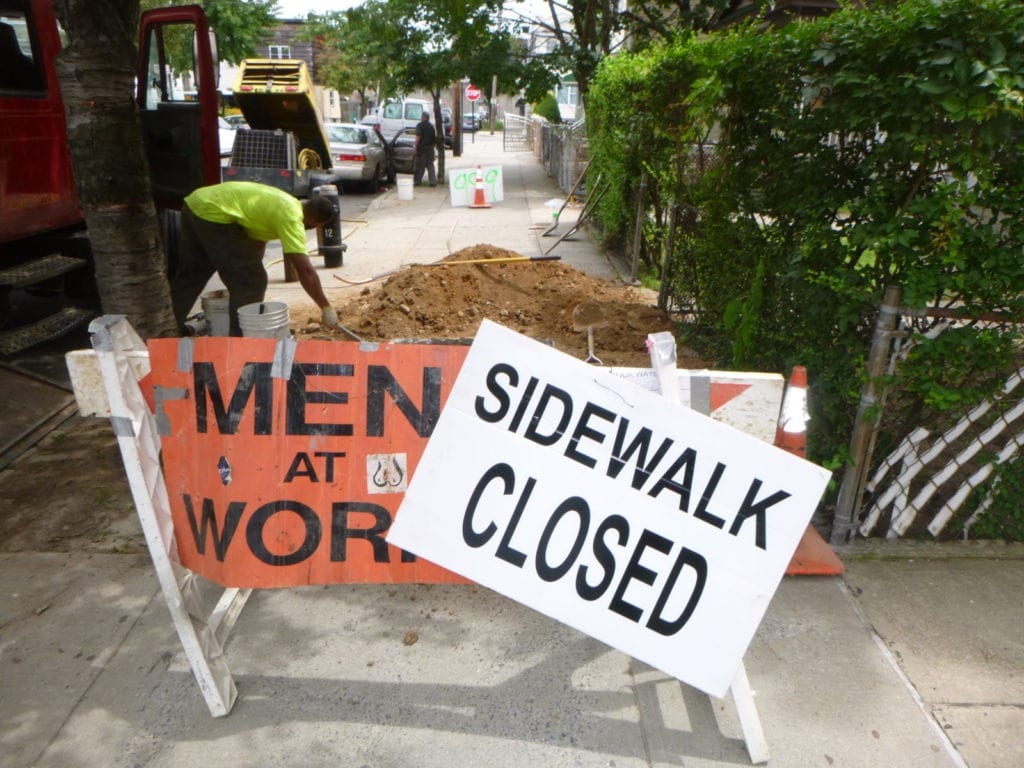 The new water line was installed from the city main which was located on the other side of the street.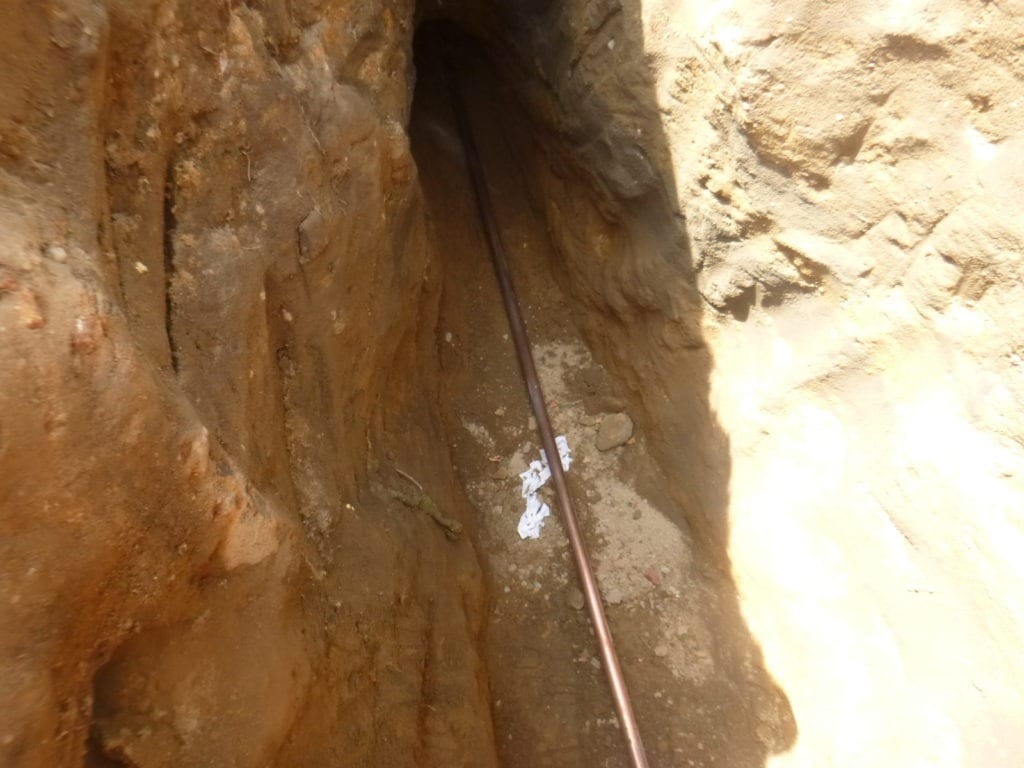 We had to install 65' of new 1" copper through water main tunnels under the roadway and into the house.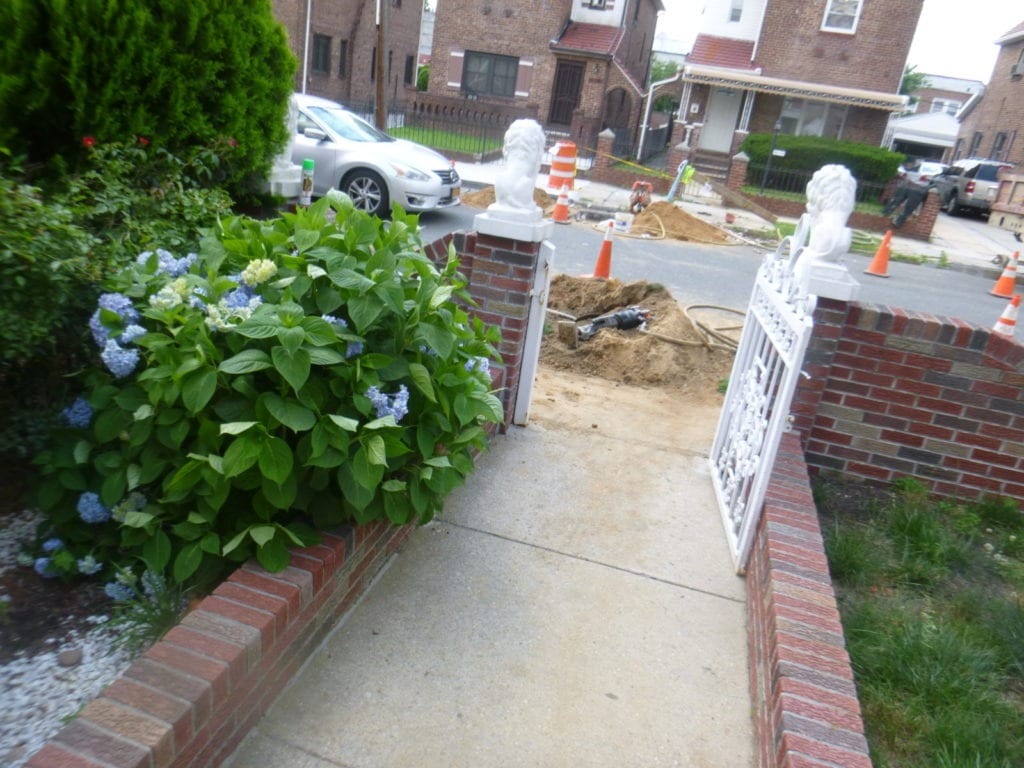 Now that the tunnels had been completed, the crew foreman began making the final connections to the city main.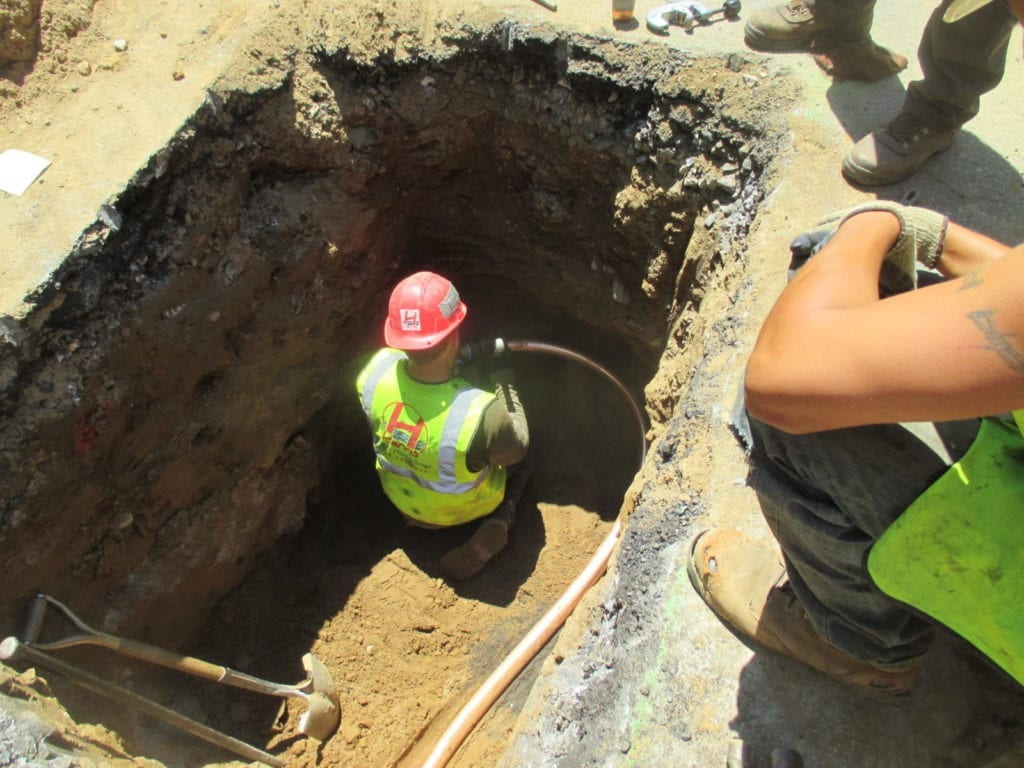 The final connection is completed and the water is turned on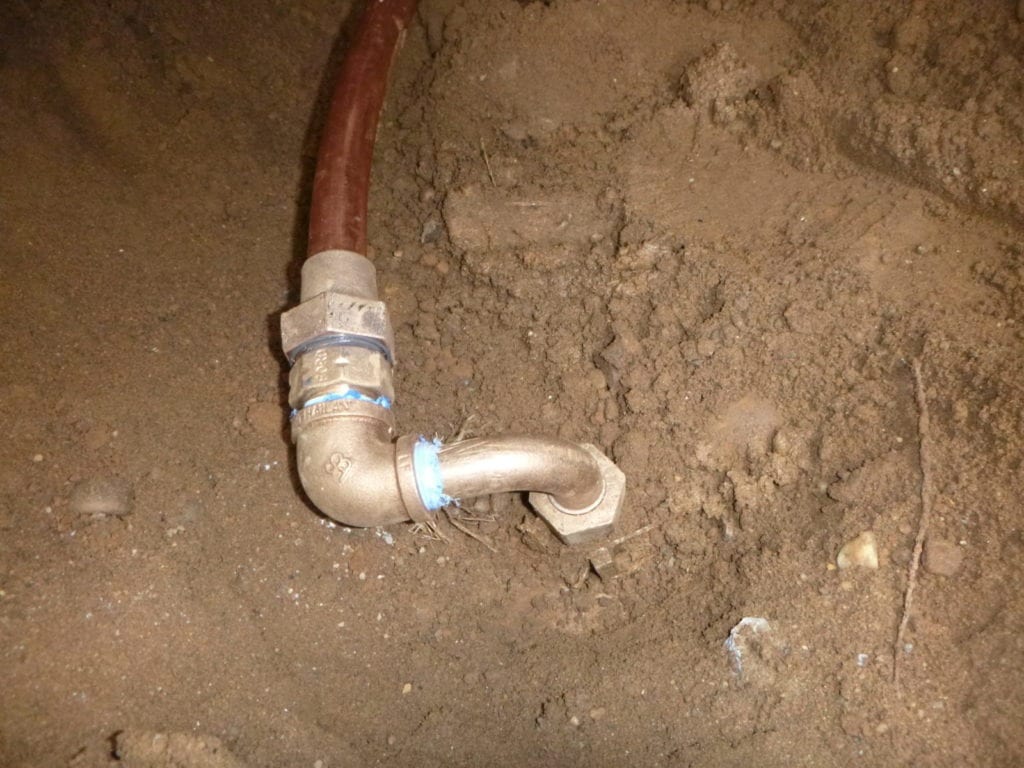 Both the property owner and plumber were pleasantly surprised that the entire copper water line installation was completed within 24 hours. They were both under the impression that the permit process and installation was going to take several days which is not the case in an extreme emergency.
---

718-416-6357