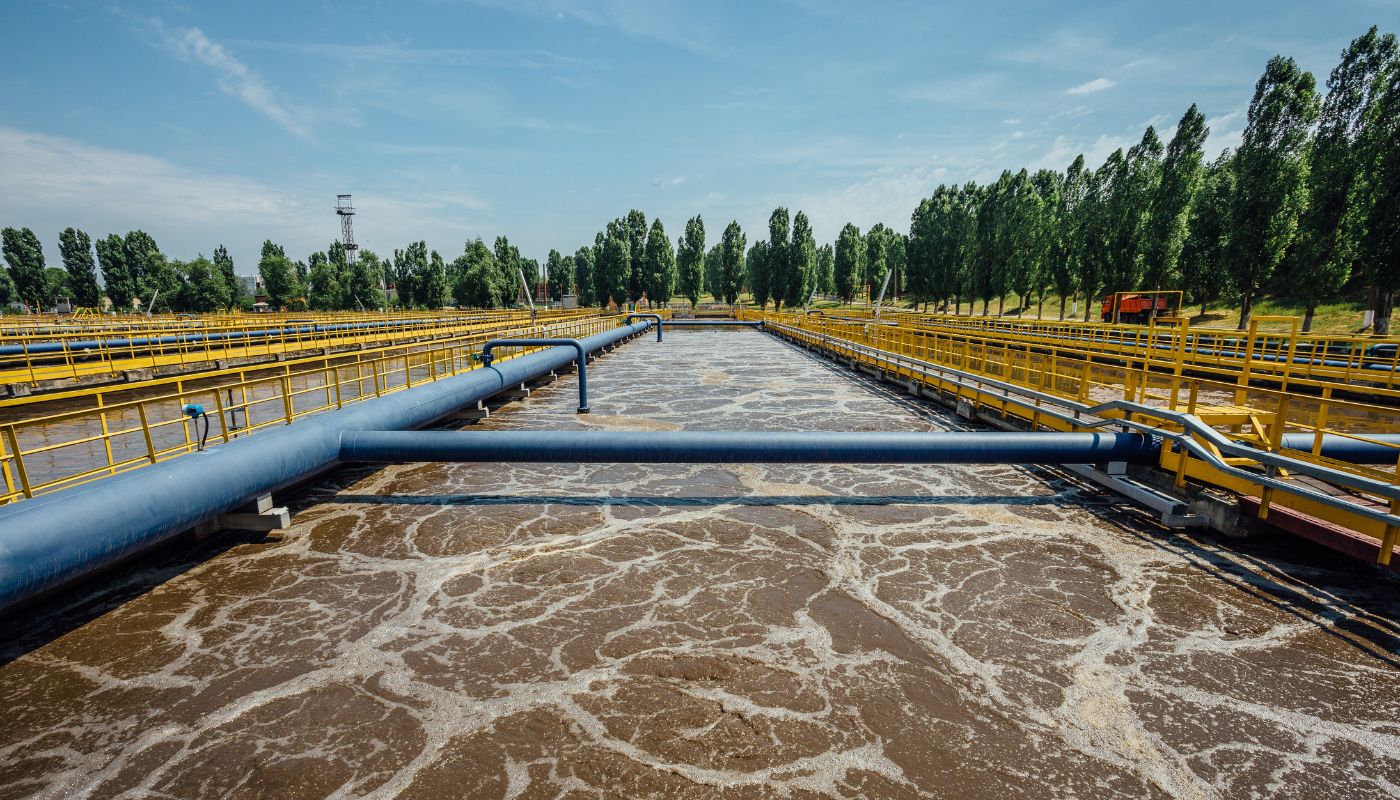 The phrase "microorganisms living in the water supply" could give many people cause for alarm. The idea calls to mind images of harmful waterborne bacterial diseases, such as cholera or shigella. Because of this, many are surprised to find that microorganisms are key parts of making wastewater safe for use again. The role of microorganisms in wastewater treatment is important for anyone who uses water to understand.
Microorganisms in Nature
To understand how microorganisms play a part in wastewater treatment on an industrial level, it's necessary to understand their role in water treatment in nature. When pollutants, such as decaying animals or waste, reach a water source, they attract a host of microscopic organisms, such as bacteria, protozoa, and fungi. These creatures consume the waste matter and each other, cleaning the water in the process.
Of course, not all of these microorganisms are benign. Bacteria and parasites can cause serious illness and even death in human beings, which is why most people caution against simply drinking water in nature. However, we can use this small-scale strategy that nature uses to rid itself of pollutants to tackle the colossal amounts of waste that people produce.
Microorganisms in the Water Treatment Process
Because of the scale of waste in our water supplies, industrial water treatment plants employ a multistep strategy to clean water from the moment it enters the facility from sewage drains to the moment it's reintroduced into the environment. The process usually looks like this:
Sewage travels through several mesh screens that capture garbage and debris.
It then passes slowly through the "grit tank," where debris like sand settles to the bottom.
Sewage goes to the sedimentation tank or "settling" tank. Sludge settles to the bottom while scum rises to the top.
When the waste is removed, the water goes to the "aeration tank," where water is aerated to remove biological waste.
Water goes through the "clarification tank," where activated sludge settles out.
Water travels to the last "disinfectant tank," where chlorine removes any lingering waste.
Water is introduced back into the environment or given to farmers for irrigation purposes.
Microorganisms enter the process in the fourth step at the "aeration tank." Here, the bacteria that rely on oxygen use the oxygen pumped in the water and then consume the organic matter. When the bacteria have consumed the matter, it sinks to the bottom of the tank as activated sludge which is removed and potentially reused.
Types of Microorganisms Used for Water Treatment
Because bacteria are introduced in the aeration tank stage, most facilities use aerobic bacteria for water treatment, such as bacillus and pseudomonas. However, just like in nature, there are multiple types of organisms present. For instance, protozoa help remove suspended bacteria while fungi and algae help manage the PH of the water.
No one likes to think too hard about their wastewater. That's why Harris Water and Main is happy to take care of all your sewer repair and replacement needs.