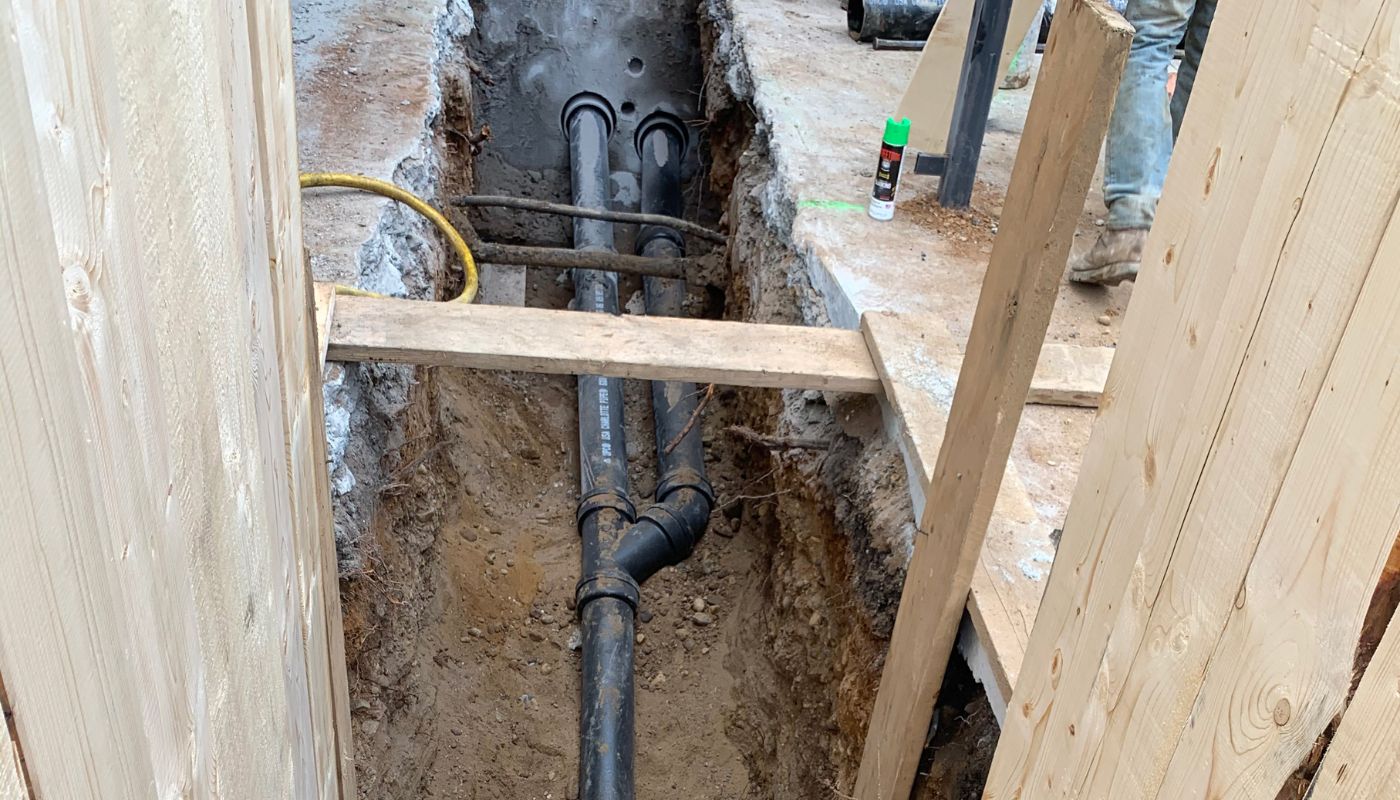 When we walk down the city streets, we don't always think about what's going on beneath our feet. Even so, there is a whole network of pipes and tunnels, all designed to whisk wastewater away from our homes and prevent flooding.
These pipes comprise a city's sewer system. And as much as we typically like to shy away from thoughts of these types of pipes, understanding the types of sewer systems that cities commonly use helps us appreciate just what goes into keeping our homes and streets clean and safe.
Storm Sewers
As the name suggests, storm sewers are made to catch water that comes from the weather—in other words, rainwater and snowmelt. But this isn't the only type of water that these commonly used sewer systems target. These systems are also present around streets and in parking lots, carrying away runoff and irrigation water.
Since this water is coming straight from nature, storm sewer systems direct water back into water sources such as rivers, lakes, or the ocean. Because of that, many sewers have warnings nearby about dumping wastewater or other litter directly into these drains. Doing so can damage ecosystems and water sources in the area.
Sanitary Sewers
While storm sewers target excess water from outside sources, sanitary sewers focus on wastewater often found inside homes. This includes water that comes from:
Showers
Toilets
Sinks
Washing machines
Sanitary sewers always send water directly to wastewater treatment facilities. The facility will clean and sanitize the water before returning it to the environment.
Combined Sewers
In rare cases, storm sewers and sanitary sewers are combined to form what are called combined sewers. In these systems, both runoff and wastewater enter the same pipes. A wastewater facility will treat the water and then release it back into natural waterways.
There are some benefits to this system. This way, a community can be certain that all their water is completely clean before it returns to the environment. However, having all the water in a single system increases the risk of water backup or damaged pipes. And if the pipes burst in this circumstance, they can send wastewater directly into water sources, creating a serious health risk for surrounding communities.
At Harris Main and Sewer, our sewer contractors understand the ins and outs of all types of sewer systems. If you're experiencing a sewer issue, don't hesitate to reach out.