Last Thursday the main office received a call from a property owner in Brooklyn, they originally stated that the sewer line was backing up at the foundation wall and could not stop the water. As soon as the sewer tech arrived on site it became clear that the customer's water line was leaking clear water through the foundation wall.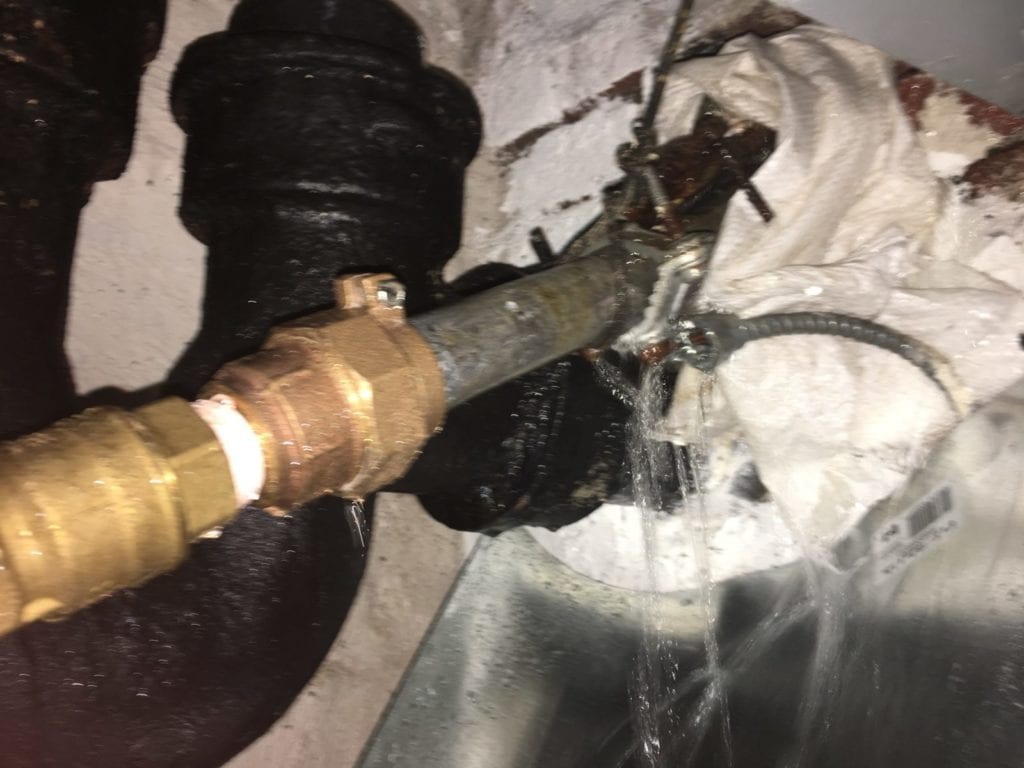 We first contacted DEP for records to determine where the city tap connection was located as well as any additional information they may have on file. The tap card showed that the water line was originally installed in 1944 and was a ¾" lead pipe.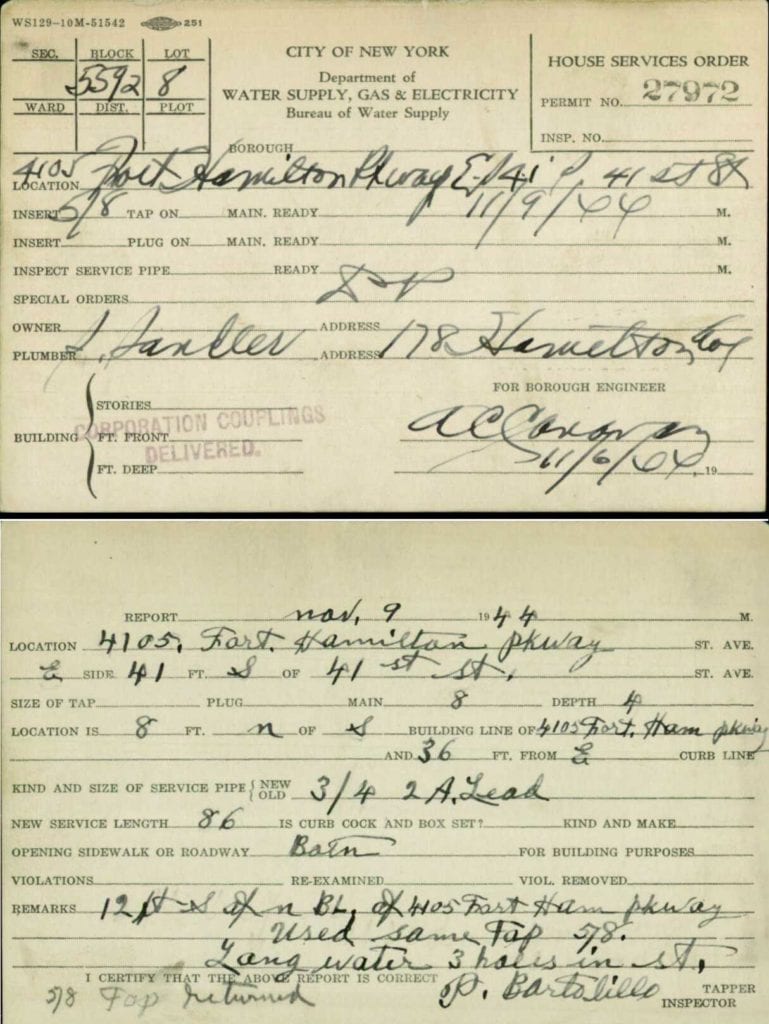 For this reason it was not an option to attempt a repair on the water line pipe, DEP plumbing code does not allow for any type of repair on a lead pipe. The entire water line had to be replaced from the street, to inside the building with K grade copper.
The crew first began by excavating in the roadway over the city main to close the tap connection and stop the water from flooding the basement. Shortly after, one hole was made on the sidewalk in preparation for underground water main tunnels to be made with compressed air.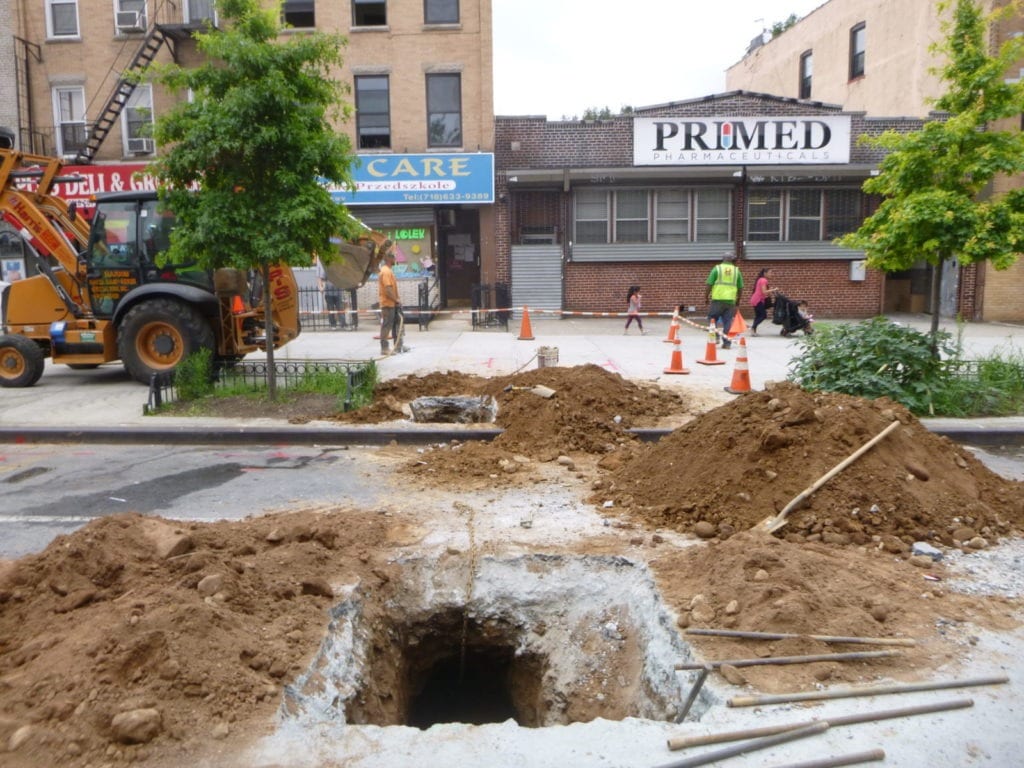 Shortly after the first two holes were completed, a third hole was made on the sidewalk which the pipe would be pulled through.  While digging on the city sidewalk within 50' of a city tree we were required to have a Parks Dept. certified arborist on site as required.
The new copper water line was finally installed from the existing tap connection in the roadway.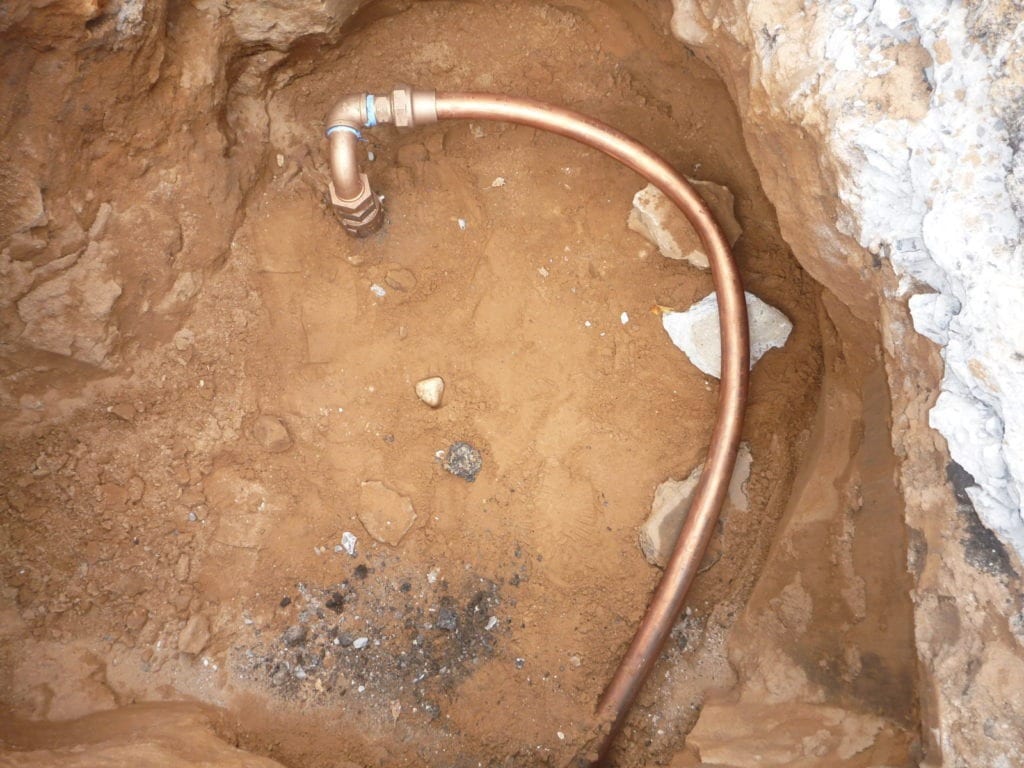 And re-connected to the existing plumbing inside the basement with a new ball valve.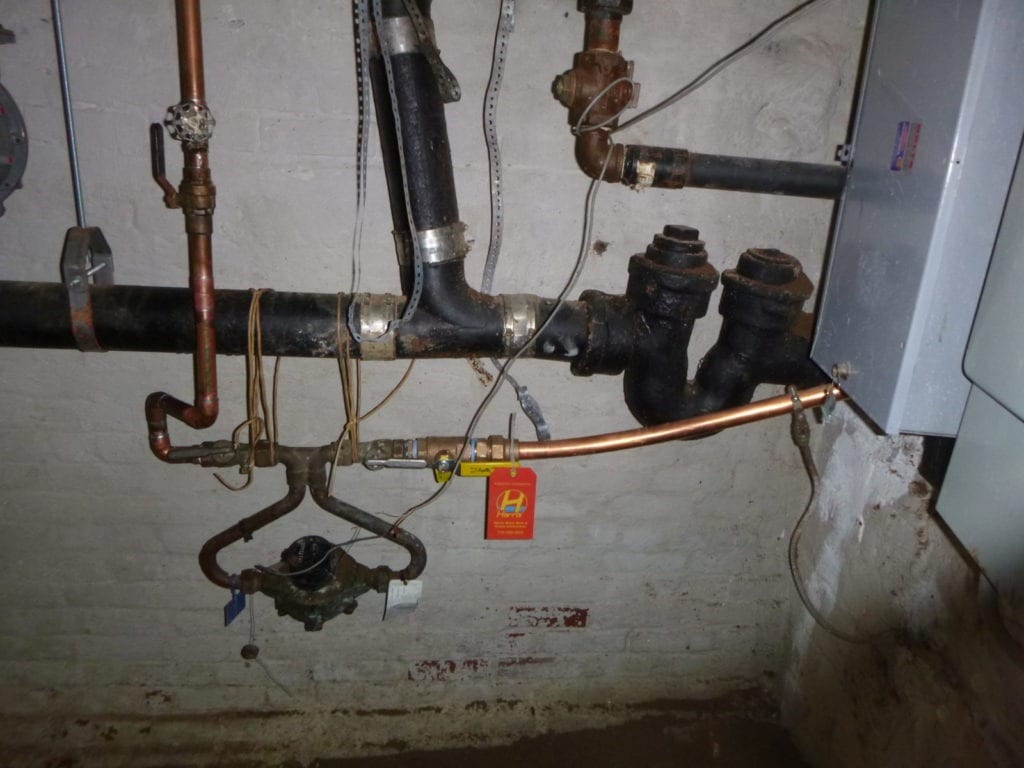 Harris Water Main & Sewer Contractors was able to complete the new water line installation all within 24 hrs. leaving another satisfied customer.