We had replaced the water main of a neighboring house a few months prior which we had only learned after this customer explained that they had asked a few general questions to the site foreman who was extremely helpful and knowledgeable.  For this reason this customer (the neighbor) requested a business card just in case she ever experienced any form of a water main leak.
Thankfully she did and now had a reliable and trust worthy company who she was familiar with. This customer proceeded to obtain two other estimates just to make sure things were not "out of whack" and obviously did not want to get taken advantage of. She quickly learned that Harris Water was not only good at what they do, but also had to most cost effective estimate out of the other companies.
Due to the severity of this water main leak Harris began working the next morning and had the new water line installed within six hours.
Overall the job was a pretty routine job, because the city water main was located on the "short side" of the street, the crew only had to excavate one hole in the street and a second hole on the property
At this point the crew leader made an underground tunnel with compressed air from one hole to the next hole before the new copper water main was pulled through.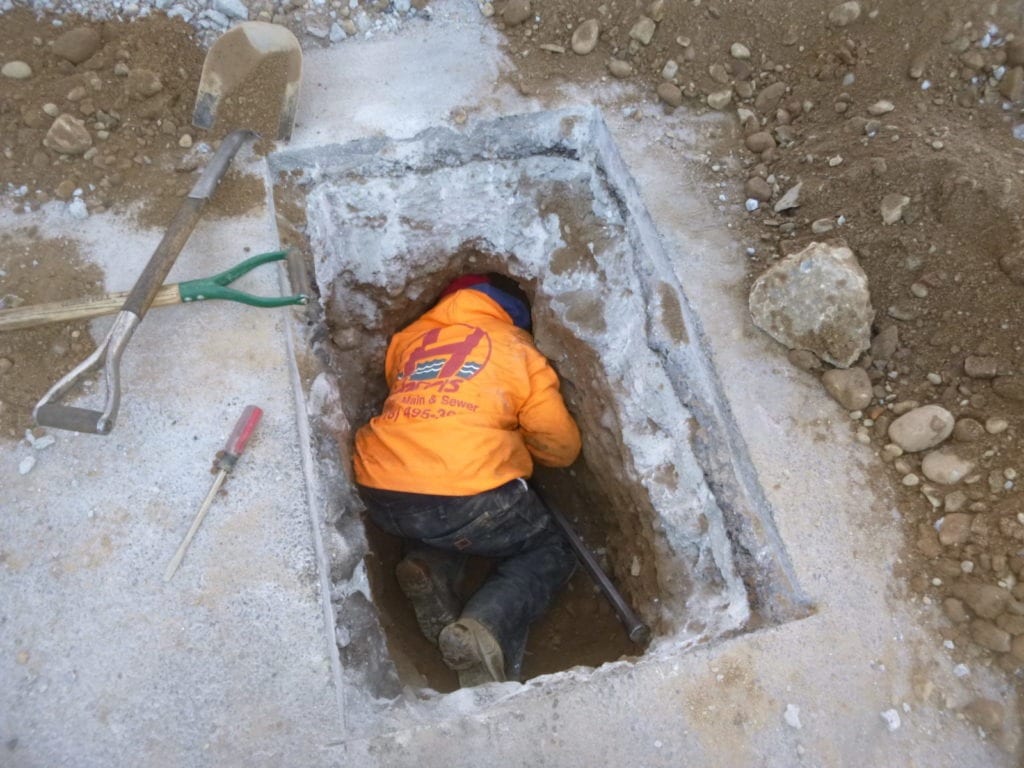 In other cases the city water main may be located on the opposite side of the street from a house which would not only add more time to the job, but would also result in additional labor, material, restoration and ultimately resulting in greater cost.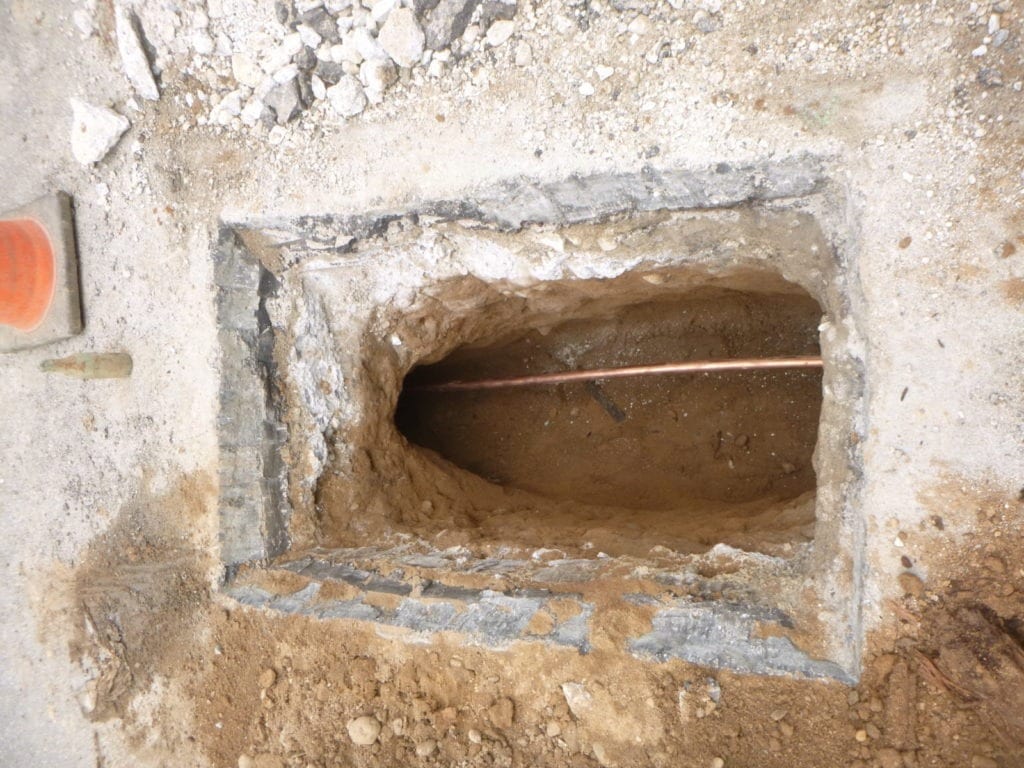 Luckily for this Queens homeowner the job was completed at a reasonable price and quickly!
---