If you are reading this article there is a good chance that you are experiencing sewer backups and are now looking for a permanent resolution to your sewage problems. The first question is what is causing the backups? You must have a plumber perform an inspection of your sewer line. Most commonly the plumber will utilize a sewer snake and see if he is hitting any obstructions in the sewer line. An experienced plumber can determine a lot about a sewer line just by how the sewer snake feels inside the pipe. Once the snake has been completed it is always suggested to complete a video inspection which will provide some factual information assuming you do not have water backed up in the pipe.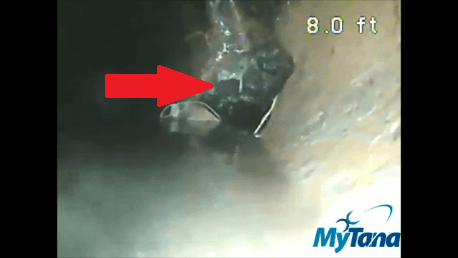 Once the problem has been diagnosed, the information should be passed on to a licensed plumber who can excavate and repair the pipe. In some cases the pipe may be broken under a busy sidewalk in Manhattan, in that case the sewer line was located 12' below the sidewalk and had to be repaired on an emergency basis.
In another case in Queens, the homeowner first became aware that he had a problem after experiencing a major sinkhole on the property. It was the middle of winter and the ground had been frozen over for months. What the homeowner didn't know was that he had an undermine developing on his property and once the weather warmed up, he quickly became aware that a broken sewer had been leaking, resulting in a huge sinkhole.  Just like any other sewer repair, the new cast iron pipe had to be cut to size and installed in replacement of the current break.
One of the most common issues causing a sewer backup is roots. In most cases, the roots can be cleared from the sewer trap using a water jet or a Spartan 300 and avoid excavating. In some cases the roots have grown thick enough that the only way to remove them is by excavating on the outside of the house and repairing the sewer line. When a homeowner is suffering from root intrusion, it is always suggested to replace the entire sewer line, as a repair will not guarantee that you won't have a problem in the near future.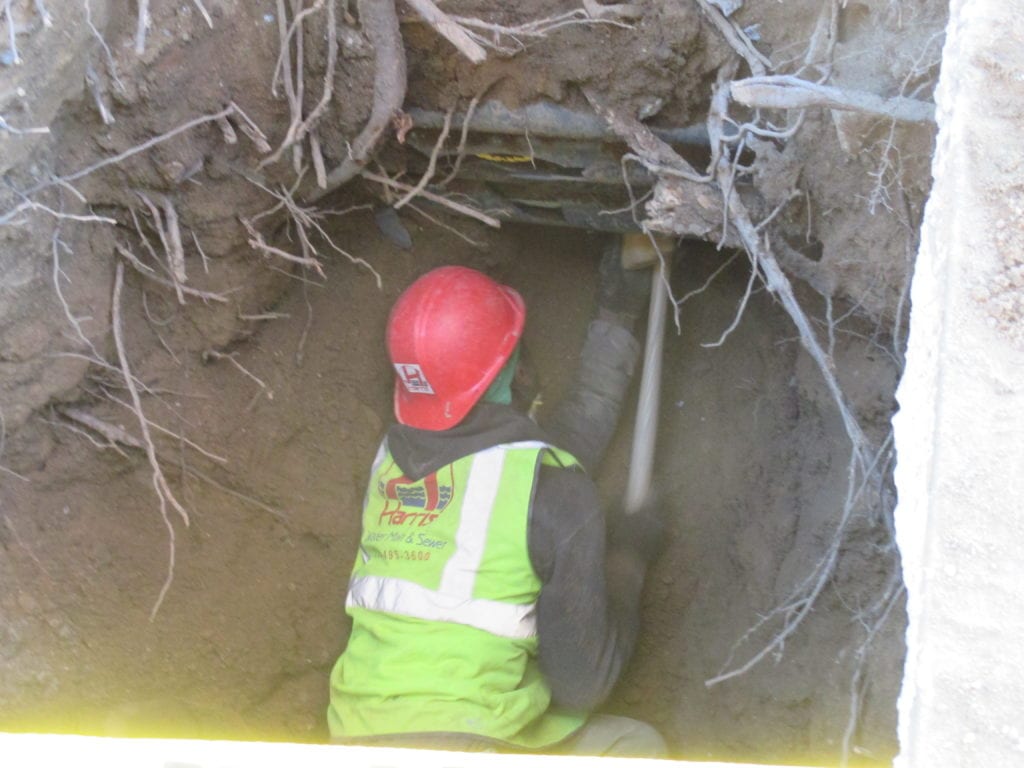 Recently in Brooklyn a commercial store had a video inspection performed which determined that the sewer line was broken underneath a concrete bus pad. When excavating in a concrete bus pad, the removal and restoration of the pad can end up being a bigger job than the actual replacement itself. Once the concrete pad is removed, the sewer repair is performed like it normally would have been. The bus pad must be restored with a DOT inspector on site while complying with special rules to protect the integrity of the new bus pad for many years to come.