Last weekend in Queens, the tenant of a two family house came home from school to 2" of water in her basement apartment. As most would, she panicked and called her local plumber to investigate. He was quick to determine that it was clean water coming from the outside of the tenant's house. She was advised to contact DEP as he could not confirm where the water was coming from and it is always a good idea to get the opinion of DEP.
DEP investigated for 5 minutes after issuing the tenant with a 3 day violation to have the water main repaired or replaced.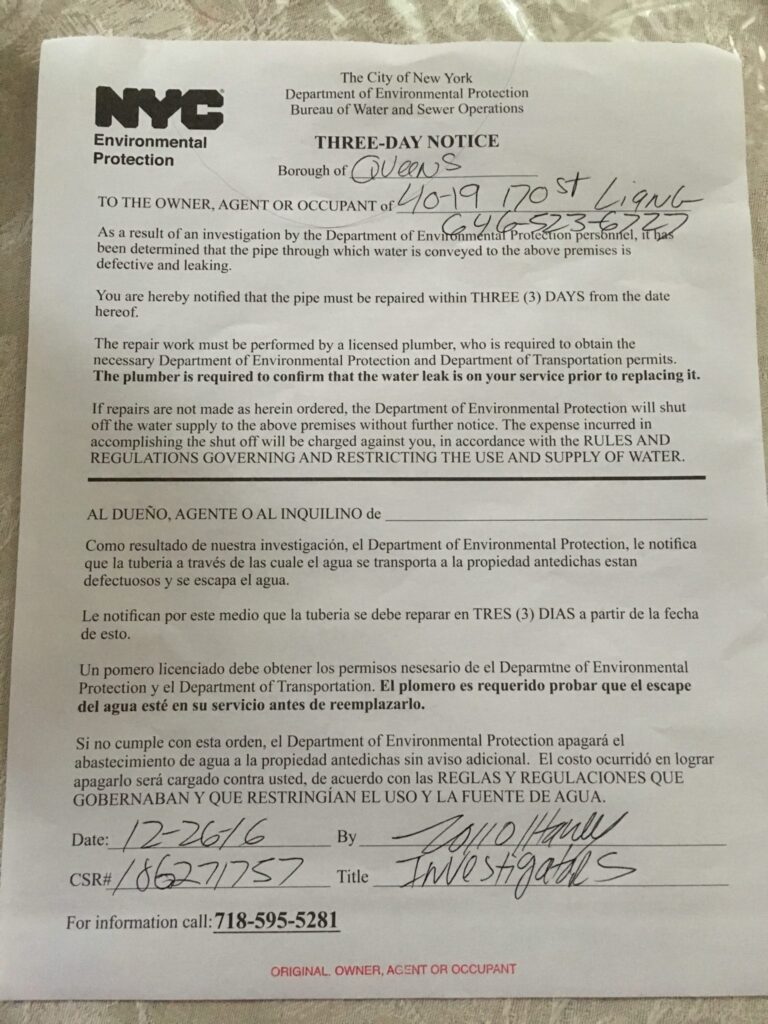 Lucky for the homeowner, the internal plumber was able to build a contraption to divert the stream of water into the sewer trap. The house was not in the clear, but definitely in a much better place than water flooding the basement.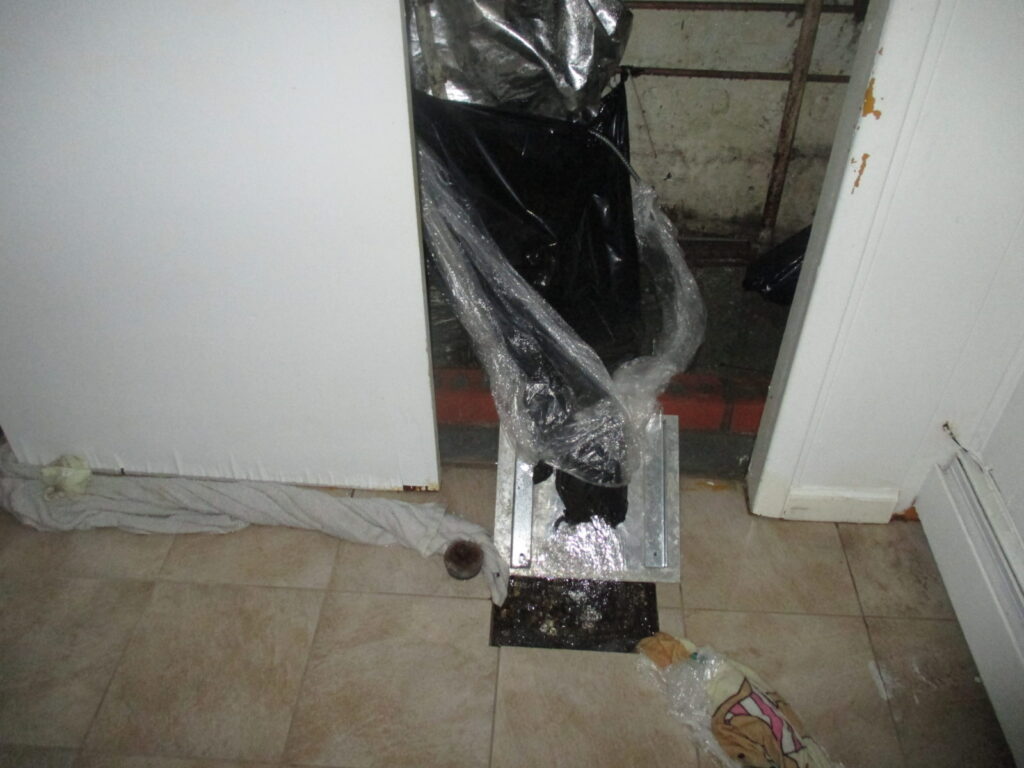 The new water main installation was completed on an emergency basis which began Sunday morning. Typically a water main installation would be performed Mon-Fri however, there are emergency situations that call for weekend work. The on-site crew began by digging in the street, over the city water main.
Now that the crew has located the city water main, they were able to close the "tap connection" which serves as the on/off switch for running water from the city water main.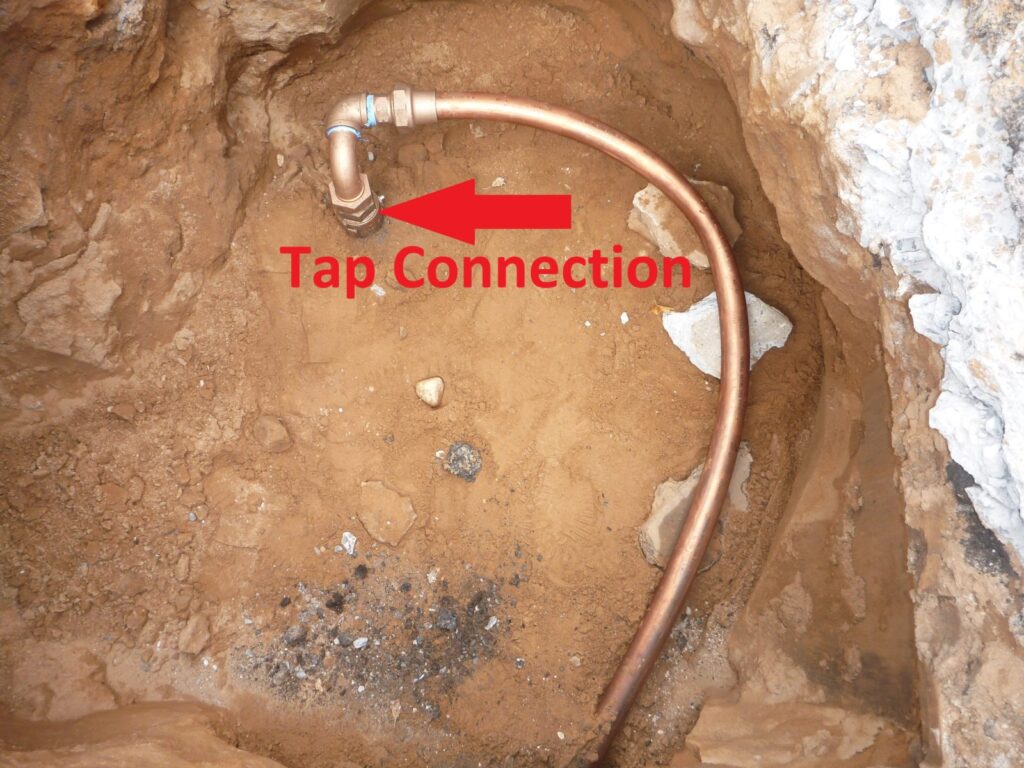 The roadway excavation was completed, as well as the second hole which was made on the front lawn. The crew now completed tunnels below ground before installing the new copper water main.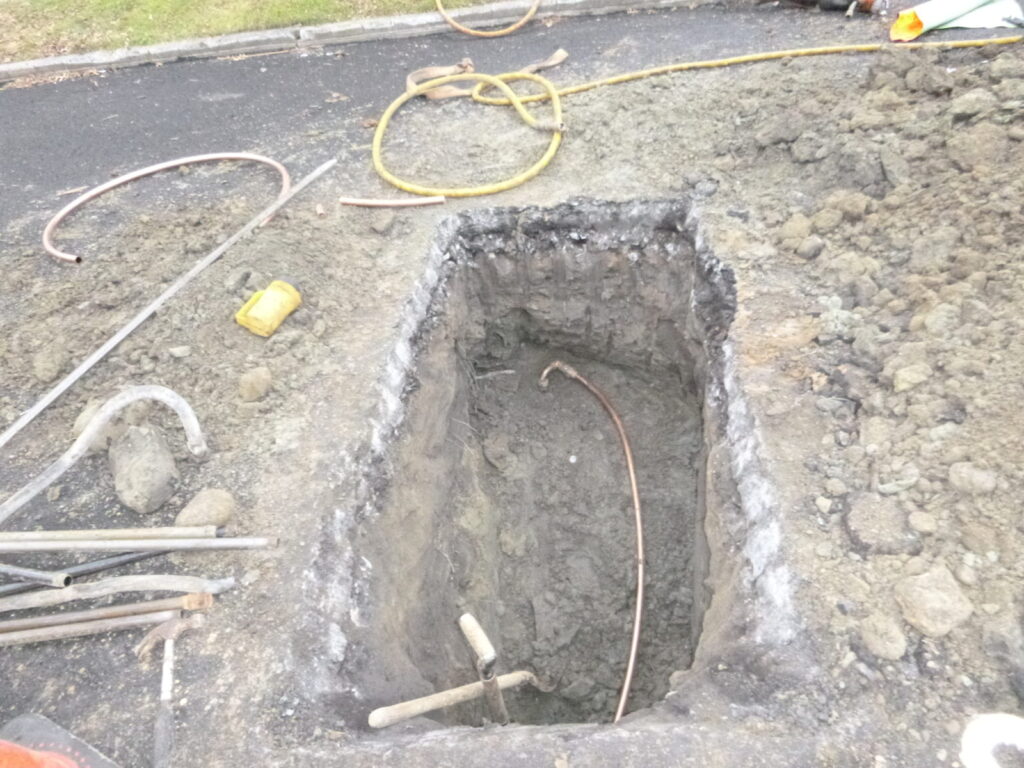 The new copper pipe was pulled from the roadway hole, to the property hole and finally through the foundation wall of the property.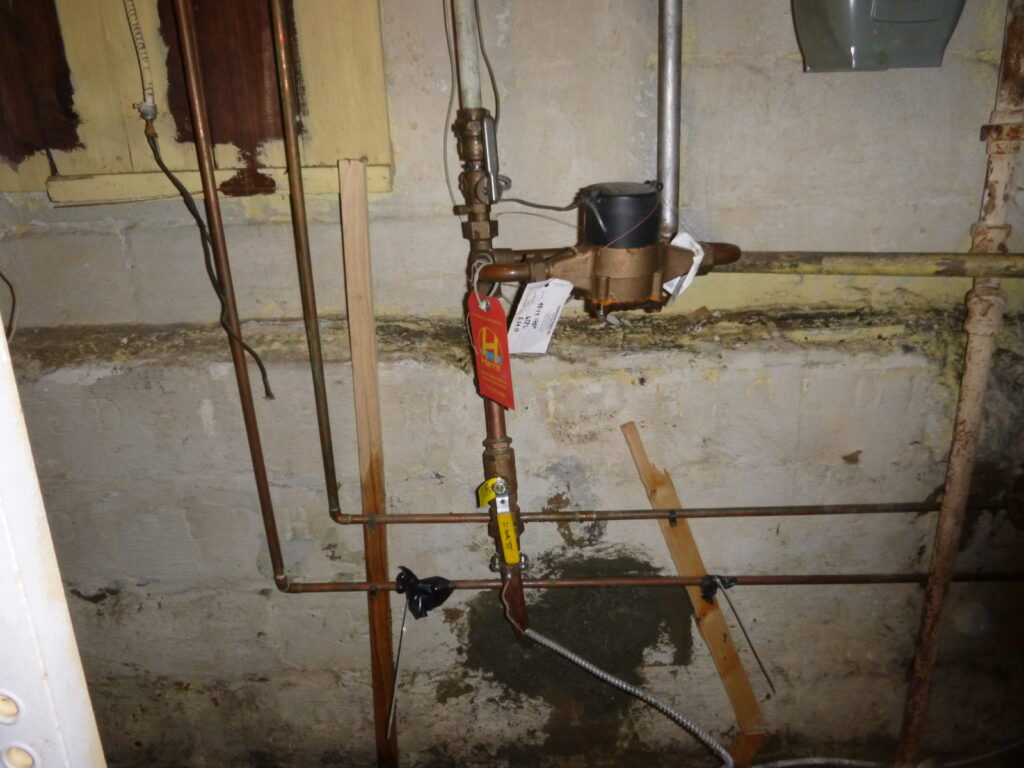 The roadway excavation was restored by the Harris in house restoration crew within 24 hrs. of the new piping installation.