Thousands of homeowners across New York City experience leaking or broken water lines on a yearly basis. Some people become aware that the water line is broken from a loss of water pressure, water leaking into their house and on the property. A large portion of water main breaks also surface on the city sidewalk or roadway, in this case many homeowners contact the city to repair the broken pipe.
Unfortunately the five boroughs operates differently than other areas and the homeowner is responsible for the broken water line from the house, to the city main in the roadway.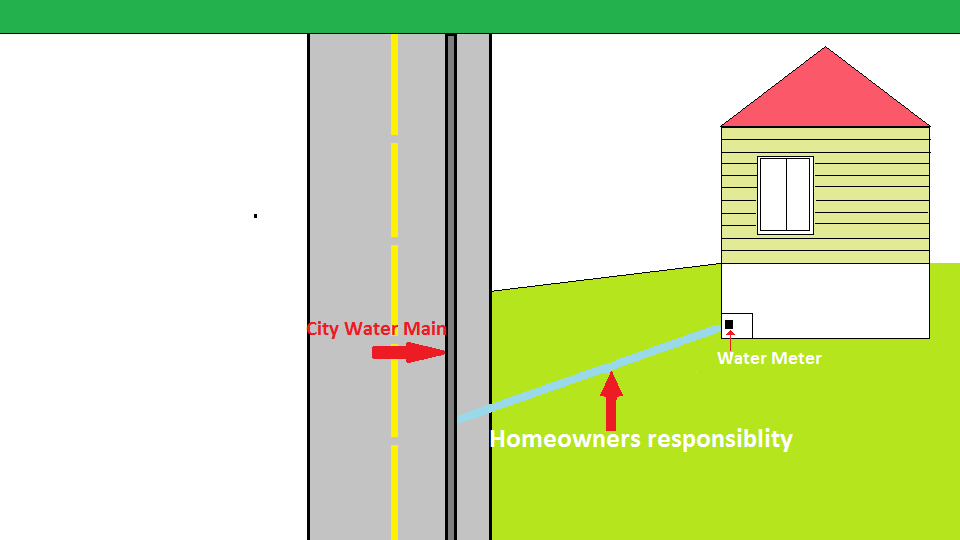 Recently in Queens
A homeowner was issued a summons due to her water main leaking in the street. She was certain that it could not have been her pipe, she had a new copper water line installed only five years prior. The contractor opened one hole in the roadway at the point where the homeowner's pipe connects to the city main, and closed her water connection to the city main. After one hour the water was still surfacing in the roadway and was determined that the water was leaking form a neighbor's house. DEP was called on site to investigate while the roadway was still open, retracted the three day summons from one house, and issued it to a neighbor. In this case the homeowner filed for reimbursement with the city comptroller's office as the summons was issued in an error.
Recently in Manhattan
The manager of a Mexican restaurant on 8 Avenue became aware that there was water seeping through the sidewalk in front of his restaurant. He was alarmed as he was unsure how or where the water was coming from and called his plumber to investigate. It was quickly determined that the sprinkler main was leaking and had to be replaced on an emergency basis before the stream of water got worse.
The roadway was opened the next morning and the sprinkler main was replaced from the roadway, to inside the building without having to interrupt business whatsoever.
Recently in the Bronx
A 100 unit building was issued a summons for the water main leaking on the sidewalk. After opening one hole in the roadway, it had become apparent that the copper water line was leaking in several different sections of the pipe. The crew used a pump to fight the water before they could turn it off and replace the water line.
The entire job was completed within seven hours leaving the building violation free with a minimal disturbance of water.