The buildings super was first alarmed after becoming aware of a strong odor coming from the basement of the building. It was not a total surprise, there were over 100 families living in the building, and is not easy to control what everyone is disposing of. The super contacted a local drain cleaner and expected to have the pipe cleared within 45 minutes. This building in Bay Ridge was about to be surprised with the results of their sewer line inspection report.
Two hours later the clay pipe was diagnosed as broken. A camera inspection showed that the clay pipes had several cracks throughout and was disconnected at two separate locations. The separations in the pipe were allowing the sewage to seep into the surrounding soil outside of the pipe. Over time the soil gets over saturated, leaving the sewage nowhere to go but back towards the building.
There was approximately fifty feet of pipe to be replaced, and now had to be completed on an emergency basis which began the very next morning.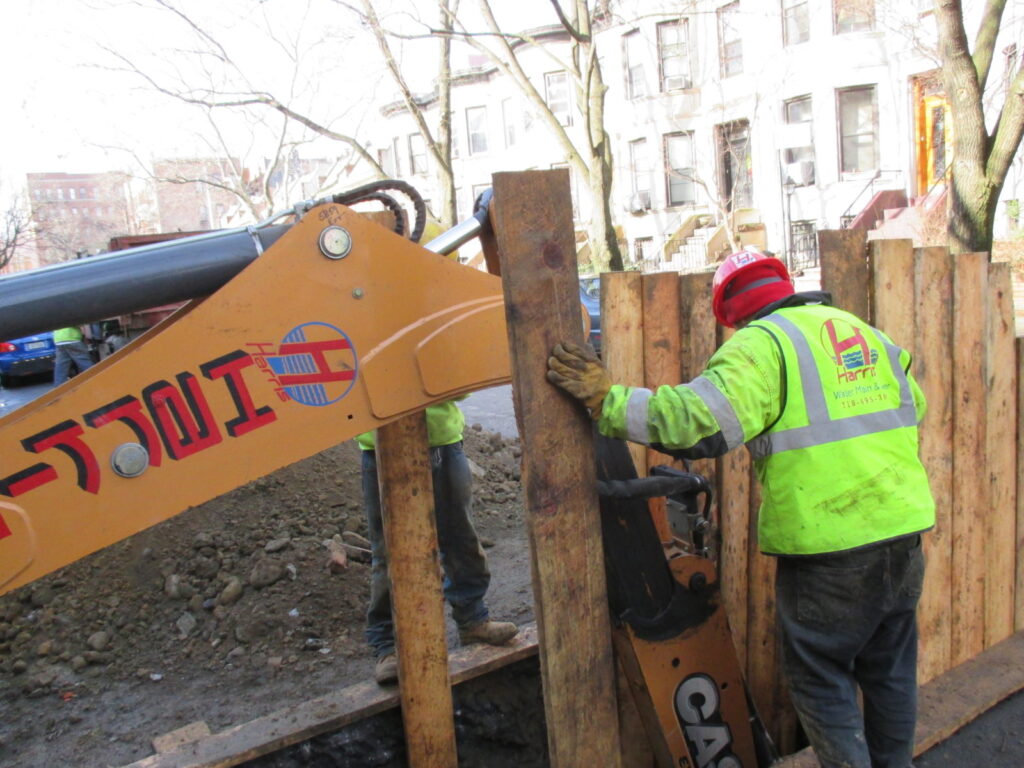 Now that all permits had been obtained with DOT and DEP, the licensed plumber began excavating on the sidewalk for the installation of a new 6" cast iron pipe. The sewer line was replaced in three sections and was completed in two days. The first two sections were on the sidewalk, the pipe was replaced from the building, to the roadway on the first day.
On the second day the pipe was replaced from the curb, to the city sewer in the roadway. The installation crew had to excavate almost 12' deep in the roadway in order to connect to the city sewer.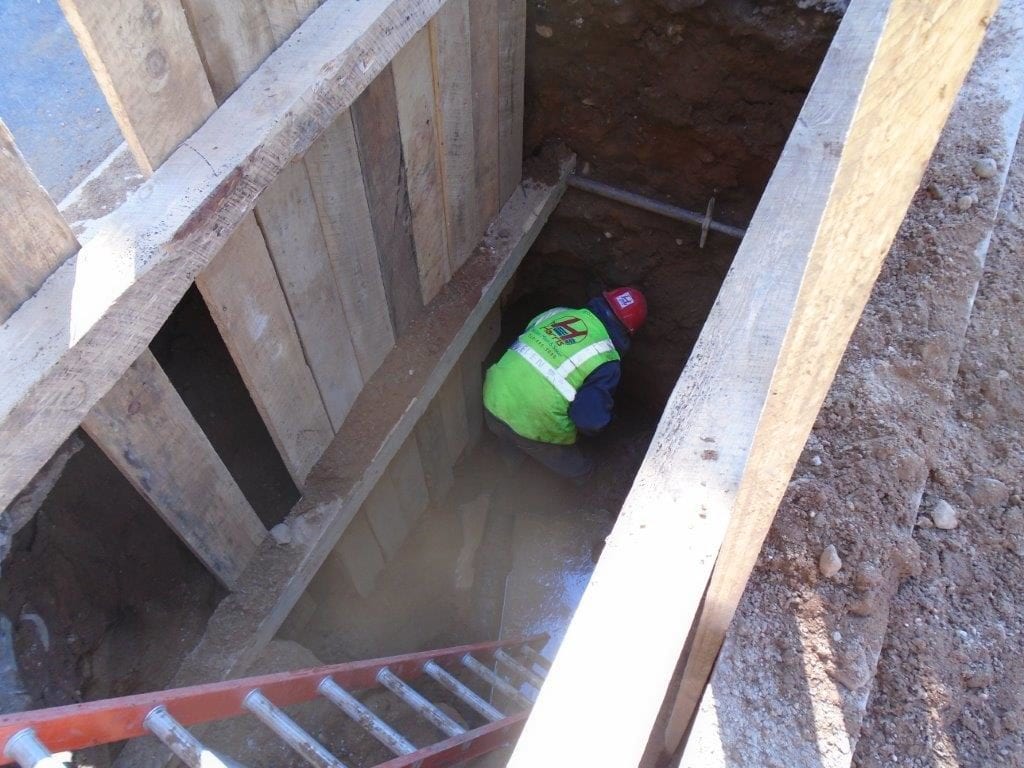 The second day of DEP inspections were completed by 2pm when the install team now contacted the main office for a DOT protected street soil compaction test. This type of test is required on all roadways that have been resurfaced by DOT within a five year period. The test is for the density and moisture of the soil being back-filled into the roadway.
The soil compaction test was completed by 5:30pm and the crew now left the site with temporary asphalt before the sidewalk and roadway were restored in coming days.