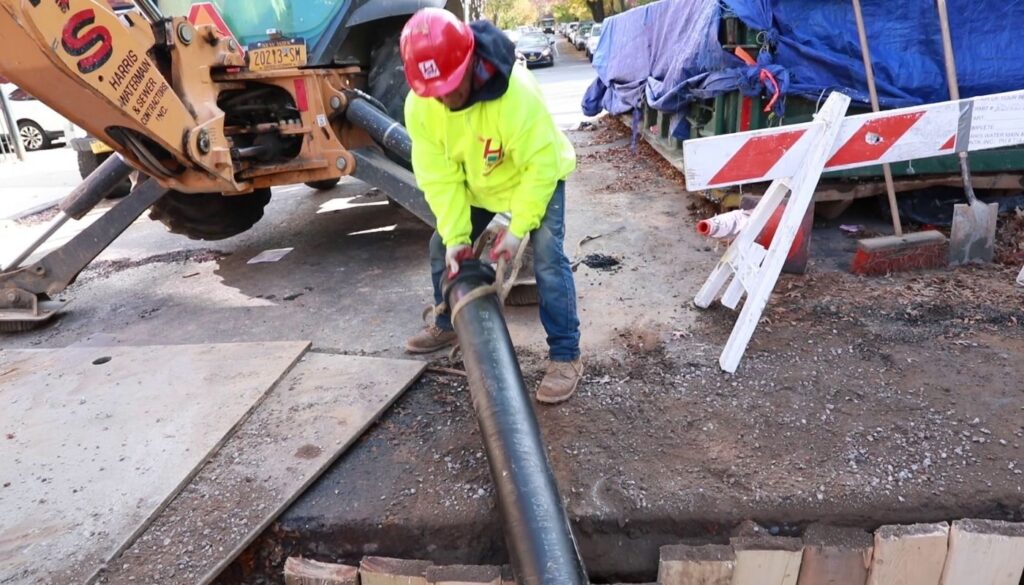 Single and multi-family dwellings share certain characteristics in how they handle the delivery and departure of water. Learning how your building's sewer system works will help you know who to call when something goes wrong.
Stacks and Vents
For wastewater to move out of a building properly, it must flow through a system of pipes that run horizontally and vertically throughout the building. The vertical piping is called a "stack." Toilets, appliances, sinks, and tubs have drains that attach to horizontal pipes within the walls or floors. These horizontal pipes then attach to the stack and send the water down to the sewer pipe beneath the basement floor.
Depending on the design and the age of the building, there may be a combined stack that carries waste from toilets, appliances, and sinks. In some cases, there may be separate soil and waste stacks that carry the wastewater from these sources through two different vertical pipes. The stacks extend through the roof of the building, allowing air into the pipe to maintain the proper pressure. This enables the wastewater to move down and out of the building within the sewer pipe as it should.
Sewer Mains
Beneath the building, a sewer pipe carries all the building's wastewater beyond the exterior wall, where it connects with the city underground sewer main. The term "sewer main" can be confusing, as professional plumbers may use it interchangeably to describe the pipe that carries waste away from your building and to describe the city pipe itself. The building owner is responsible for maintaining the sewer service pipes inside the building, as well as the pipe that runs outside the building to the city main.
Many of New York City's sewer pipes are very old. They can develop cracks and leaks or may sag and break when soggy ground shifts and creates added pressure. As a result, your building's sewer system may fail. Building owners may notice sewer backups, foul odors, increased pest problems, and even nasty puddles forming on the surface of the ground outside the building. This indicates that the sewer service pipe may need repair or replacement.
Sewer line replacement companies in New York City must be experienced and licensed for the kind of excavation and underground work required to repair a sewer line break or replace a sewer service pipe entirely. Knowing how your building's sewer system works is a necessary first step to ensure the repair and replacement company conducts the right kind of maintenance.
If you suspect a sewer main leak in front of your New York City dwelling, contact Harris Water Main and Sewer. We will diagnose the problem and work with the Department of Environmental Protection (DEP) to ensure it is correctly remedied.