Fix Hole on Bottom of Underground Sewer Pipe
Experiencing a backup of sewage in your home is a common occurrence and may occur for a number of different reasons. If you are experiencing a sewage backup in your trap more than once per year it is suggested to have a video inspection completed in your sewer line.
Best case scenario is that you invested a few dollars to find out that you do not have any major problems with your underground sewer line. Worst case is that you become aware that your sewer line has a problem and can get ahead of it before it is classified as an "emergency". In many cases an emergency problem results a failure of your sewer system, which may result in a loss of water usage in the house.  
Recently one of our customers requested a camera inspection after experiencing their second backup within a two week period. The camera inspection clearly shows a hole in the bottom of their sewer line which was restricting the flow of sewage from their house, out to the street where the city sewer is located.
Our customer now had a big decision to make, did they want to repair the section of sewer pipe which was causing "todays problem" and risk a future problem. Or did they want to avoid any future issues and replace the existing sewer line knowing it was over 60 years old.
For this homeowner it was a no-brainer and they opted into replacing the sewer line in full.  At the same time as their decision they became aware that there was a sinkhole in the street which was located directly over the path of their sewer line. This only supported their decision to replace the sewer line in full.
The work was performed on an emergency basis the same week, due to the amount of sewage backing up into the house. First Team Harris began by excavating on the sidewalk and property in preparation of the new cast iron sewer line. Harris also had an arborist on site due to a city tree located near the house.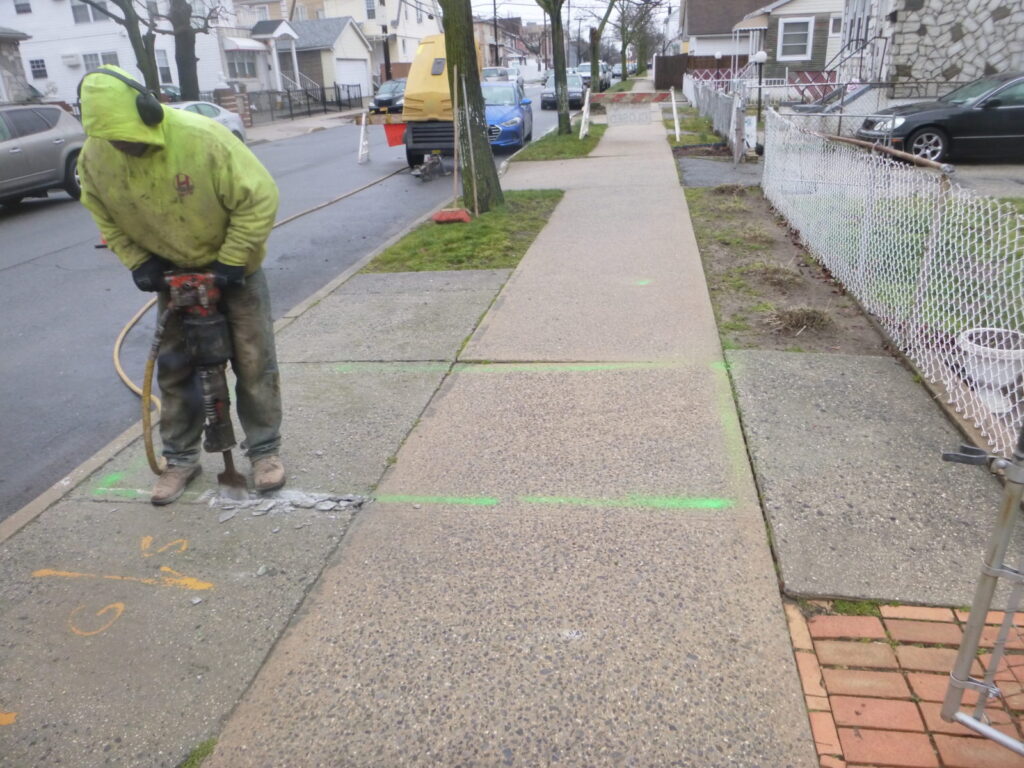 The next day Harris began jack-hammering in the roadway when they finally reached a depth of 12' where the new sewer line is going to be installed.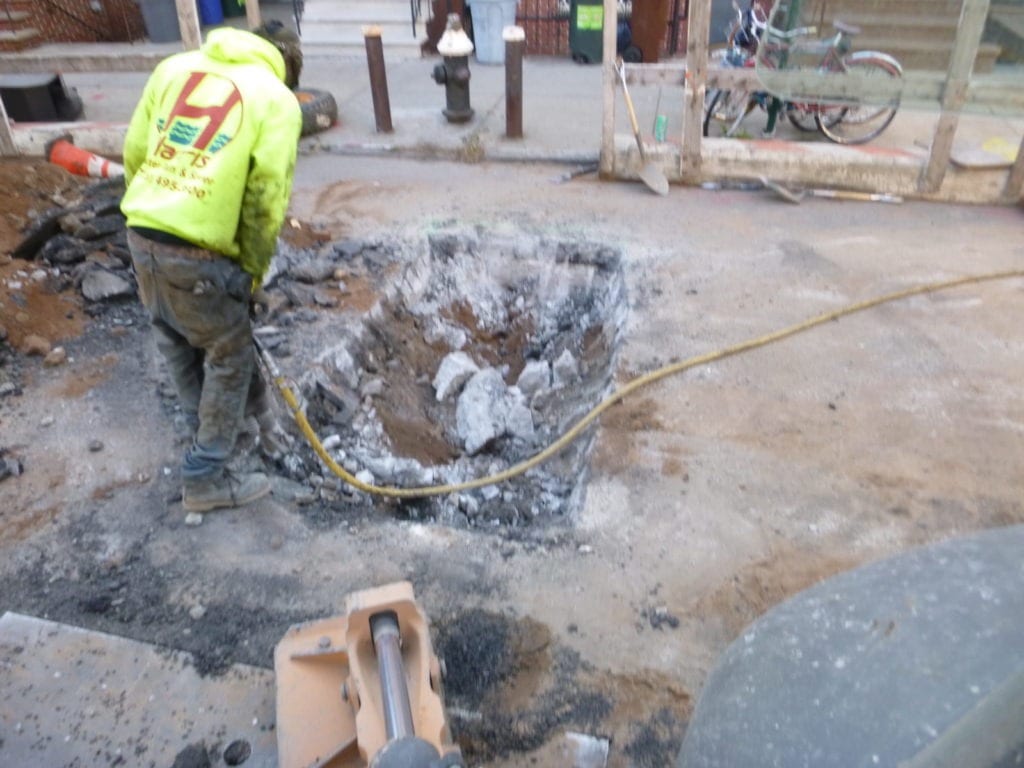 The sewer line installation was completed in full the second day, including all DEP inspections. Thankfully this homeowner did not experience another sewer backup or any property damage before the sewer line replacement was completed.
---