What to Do If DEP Turns Your Water Off
First it is most important to understand why the Department of Environmental Protection would open the roadway and turn off the water connection feeding a private residence. The most common reason is due to the homeowner's water main leaking and disturbing another utility.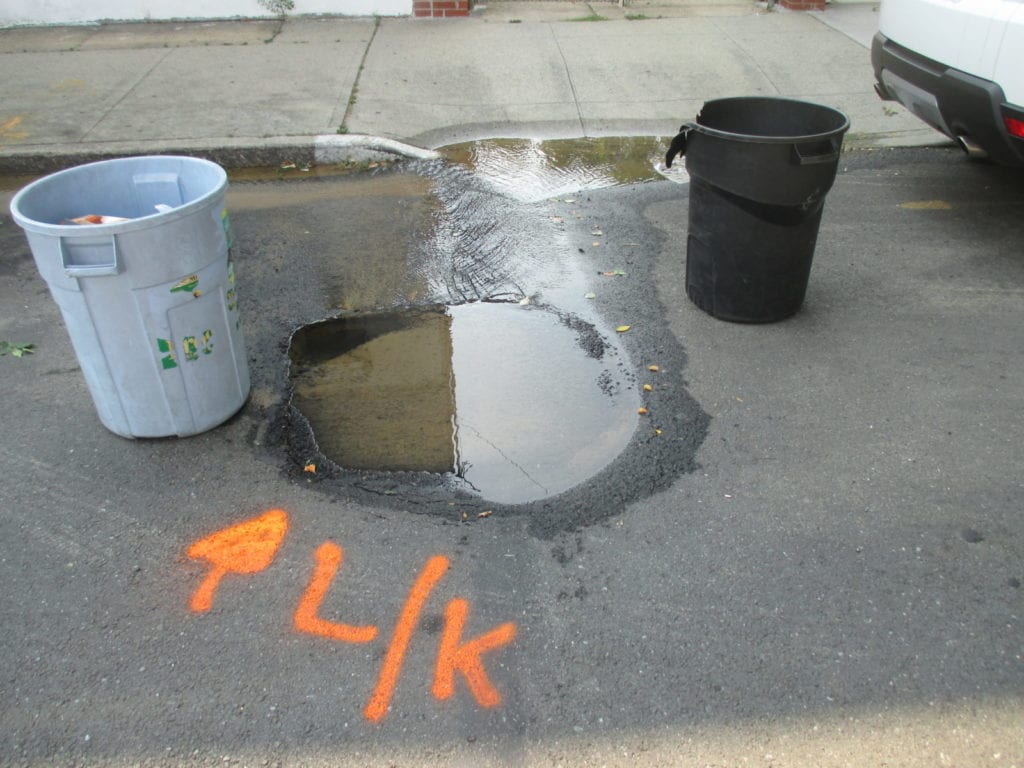 In this case the water leak began traveling down the street and into the manhole of another utility company. DEP arrived to the scene and ended up closing the city connection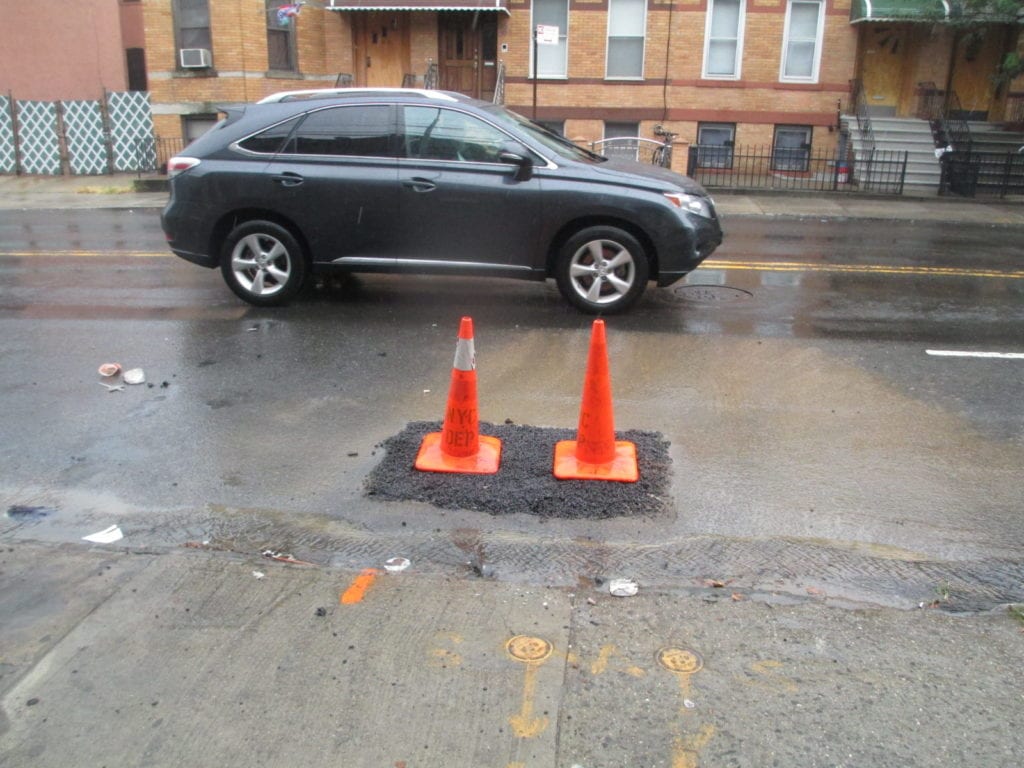 The second most common reason is if the water leak has created an undermined condition of the roadway leading to a hazardous condition for traffic to pass. In this case the DEP will shut off the water at the city tap connection and place temporary asphalt in the roadway to avoid anyone from getting hurt.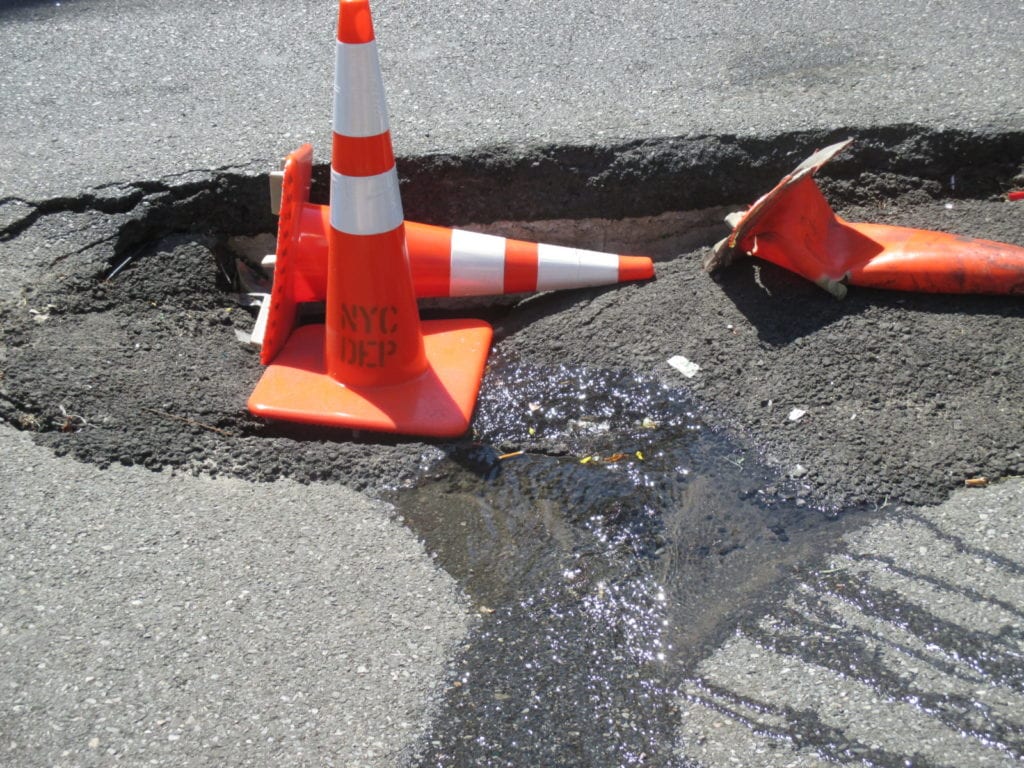 The city was quick to close the tap connection due to the severity of this leak
The first stop to getting water back on?
You must contact a NYC licensed plumber who has the required bond with DOT to work in the streets of NYC. There are many plumbers throughout NYC however, there is a limited group that has all of the requirements to work in adherence to a DEP summons.   
Once you have found a trustworthy water main and sewer contractor, he should always make a site visit to the house and perform a site walk through of the house. It is very important to make sure that the contractor visits the house and does not issue a price over the phone. When quoting a price over the phone it is impossible for the contractor to become aware of all pricing variables at the location which may result in additional charges once he arrives on site.
Now that you have hired a reputable contractor, he will re-open the hole that DEP made to turn the water off. Over the coming hours he will begin working on other excavations which are required to install the new water main.
On a recent job we found that the old lead water line had split in half which not only flooded the roadway, it also caused a large sinkhole in the street.
In most cases the water main will be installed in one day and the homeowner will have the water back and running into their home the very same day that the job has begun.
---