We were surprised after receiving a call from a long time customer as we had installed a new copper water main at his building in 2014.  There are several areas of Queens and Brooklyn which are known to experience electrolysis. In these areas we know if a customer calls for a water main repair, this is a direct result of electrolysis and must follow protocol to try and avoid this from happening again.
When we received the call in Manhattan a service crew was dispatched to the location and performed an exploratory excavation, starting in the roadway.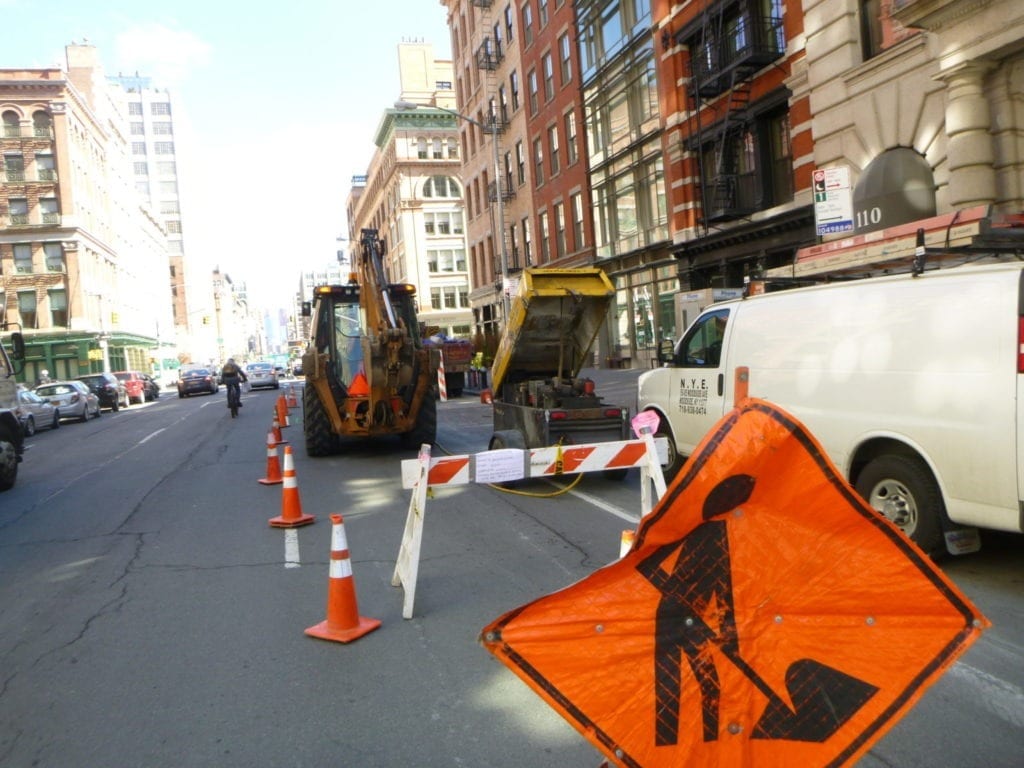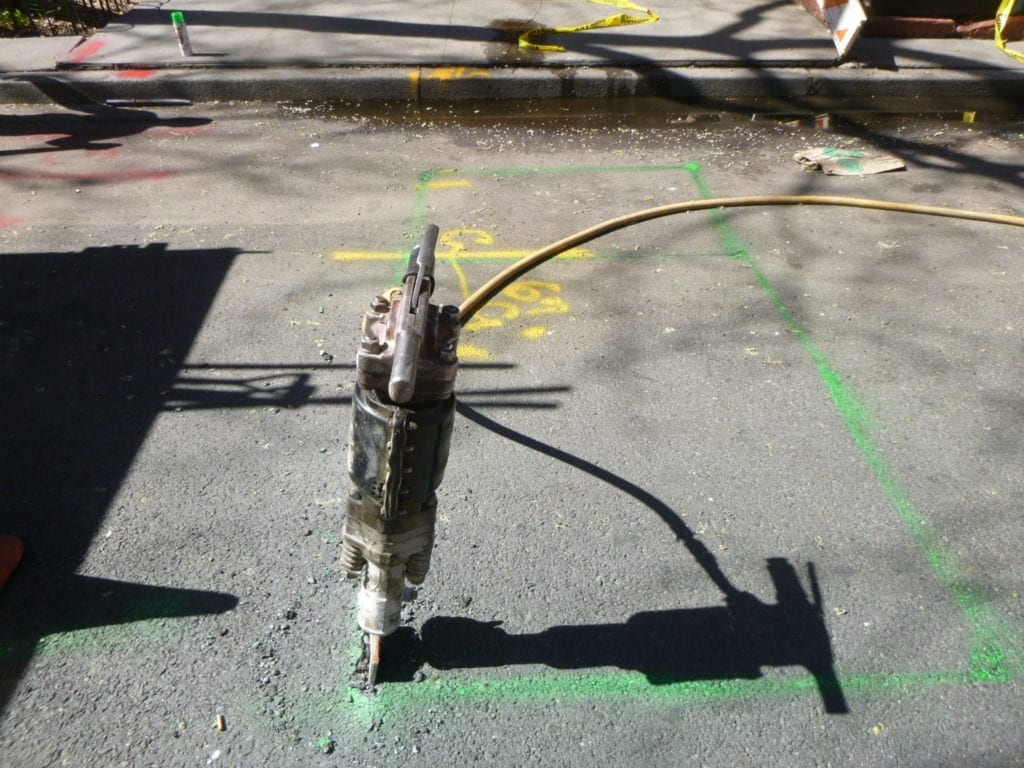 At this time we found a small hole in the pipe as well as a green staining which are both directly related to electrolysis i.e. an underground DC current leak.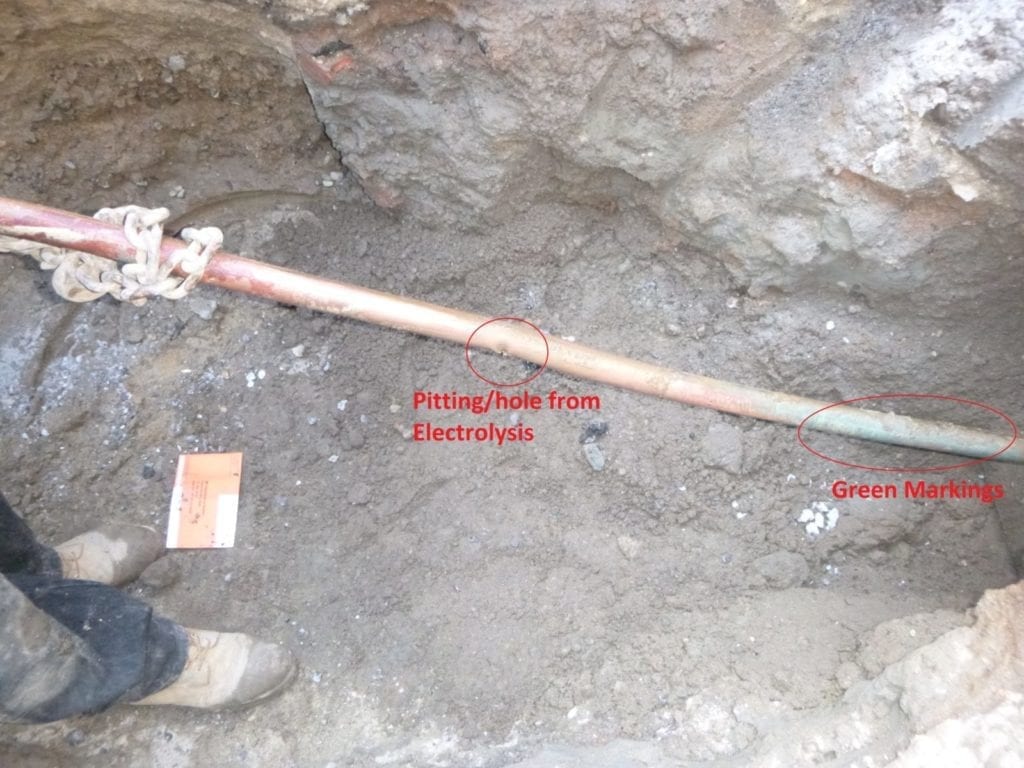 The pipe now had to be installed inside of a plastic tubing to try and avoid any future electrolysis. Where we cannot guarantee that it will not happen again, there is a good chance that the plastic tubing around the copper pipe will prevent an underground electric leak from eating at the pipe.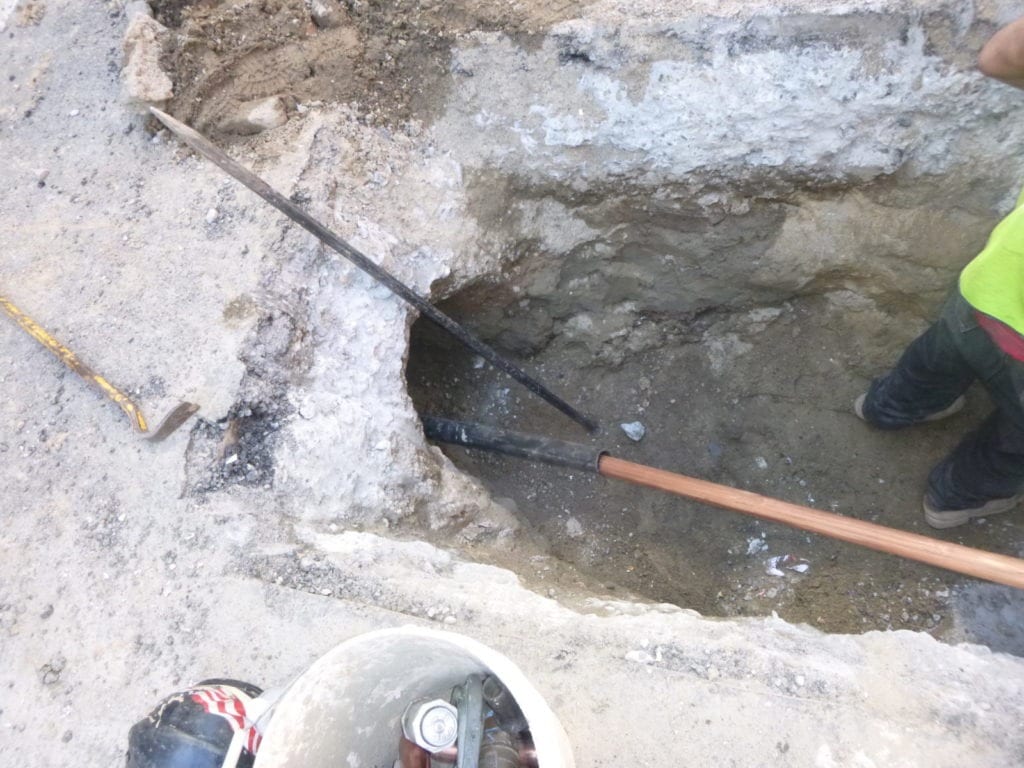 Once the new copper pipes is inserted inside of the plastic tube, it is connected back to the city tap connection and prepared for the street to be back filled.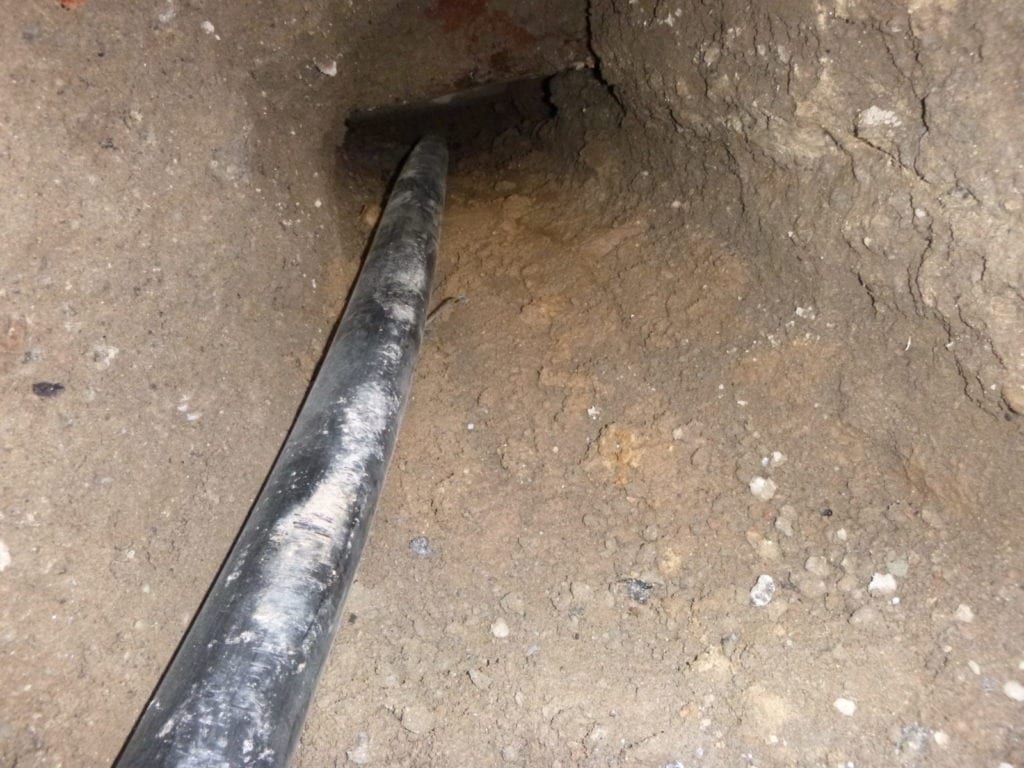 It is important to keep in mind that the underground DC current leak will usually spread. If you have experienced a water main leak from electrolysis, there is a good chance that one of your neighbors will experience the same in the near future.
---