Harris Water & Sewer was hired to install a new combined water service for a new building in Park Slope Brooklyn as well as a second main for the same owner, in Queens. As per standard procedure, the field workers began the job by opening the roadway with a jackhammer in search for the city water main.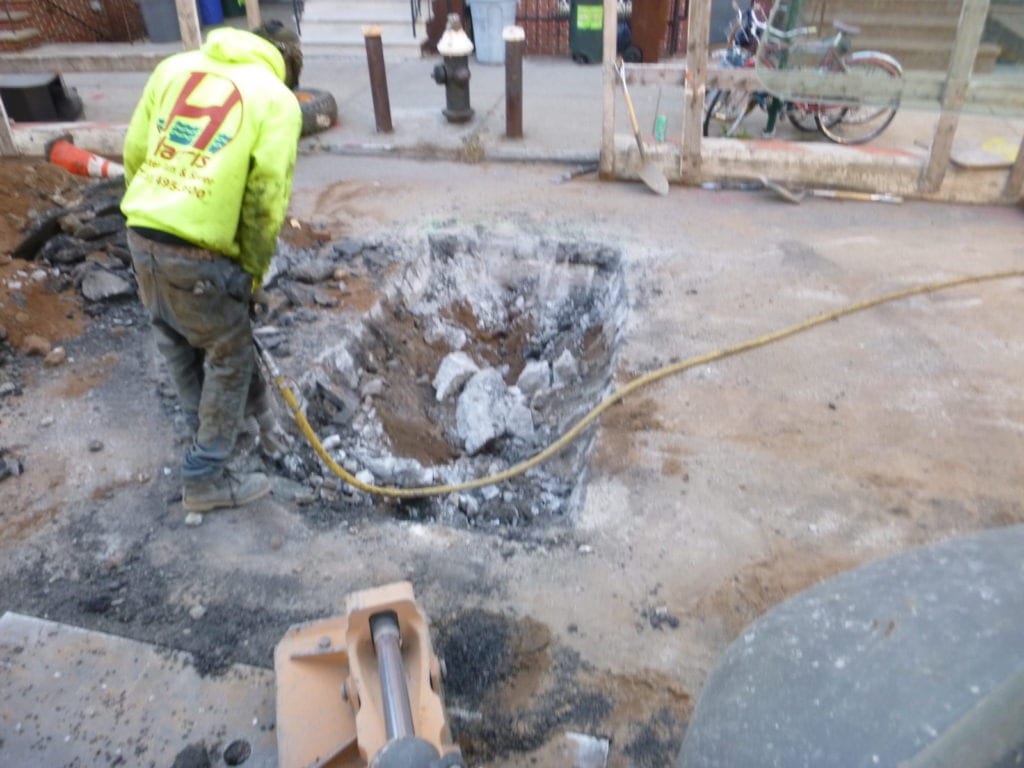 The remainder of the roadway was now trenched with a backhoe before the DEP wet connection and piping could be installed.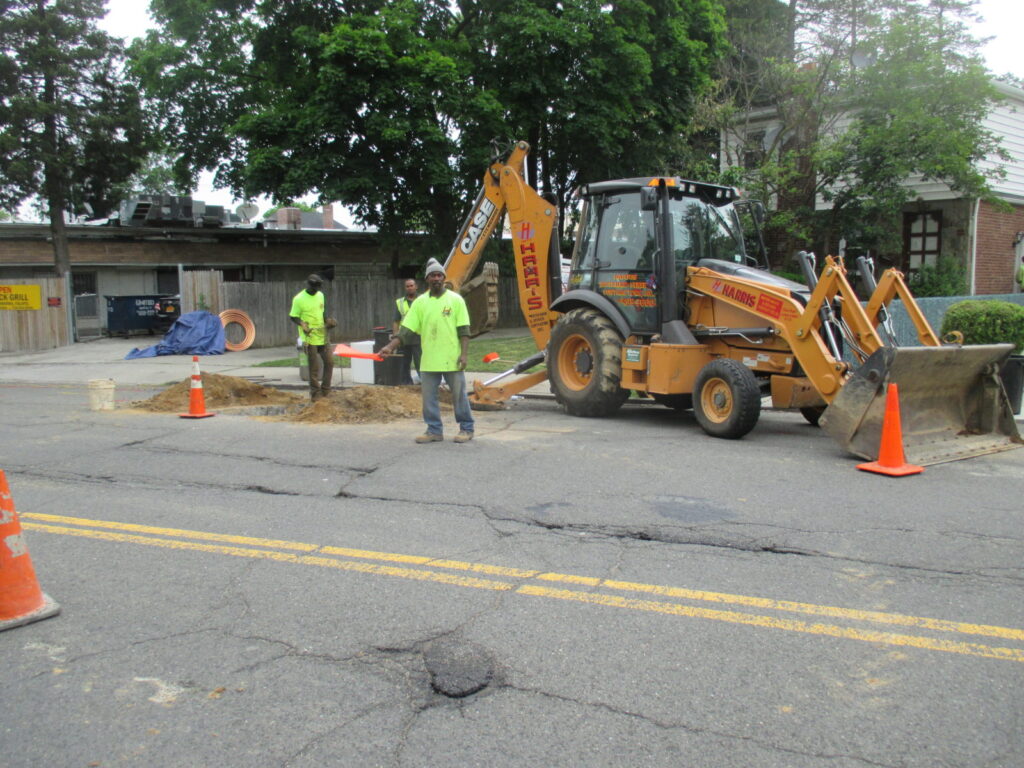 After one day of digging, the DEP arrived as scheduled, for the new wet connection installation.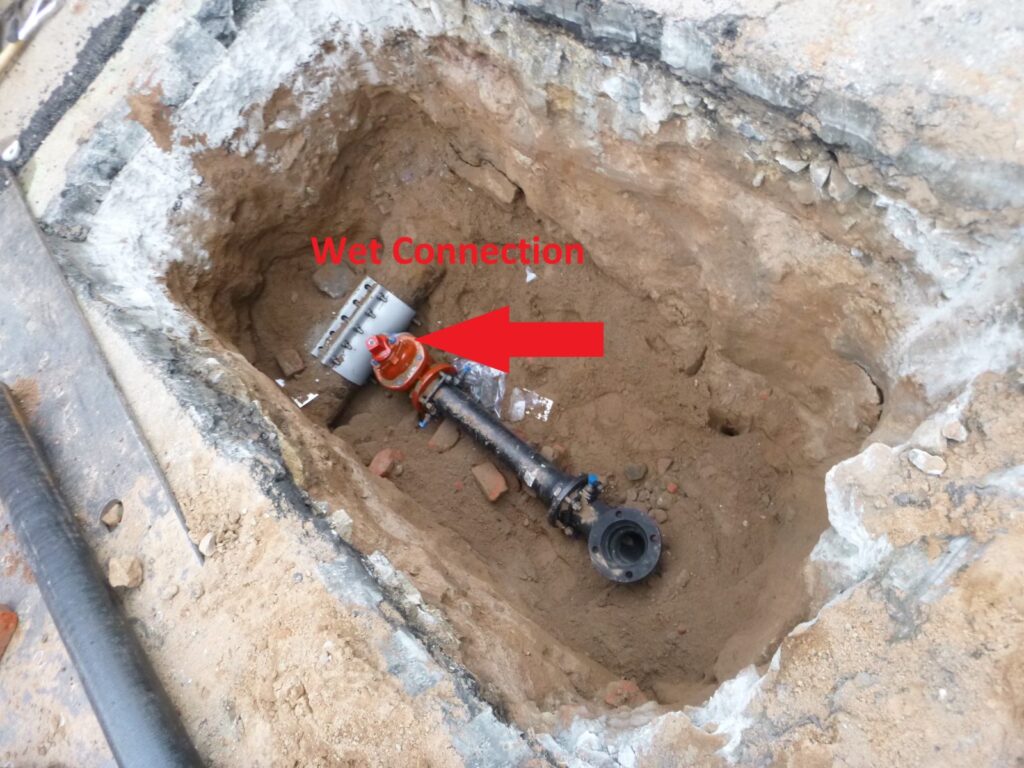 While excavating the roadway, the crew encountered a number of other utilities which the new pipe had to be installed around. For this reason, this new combined water main had many off sets in order to clear the utilities.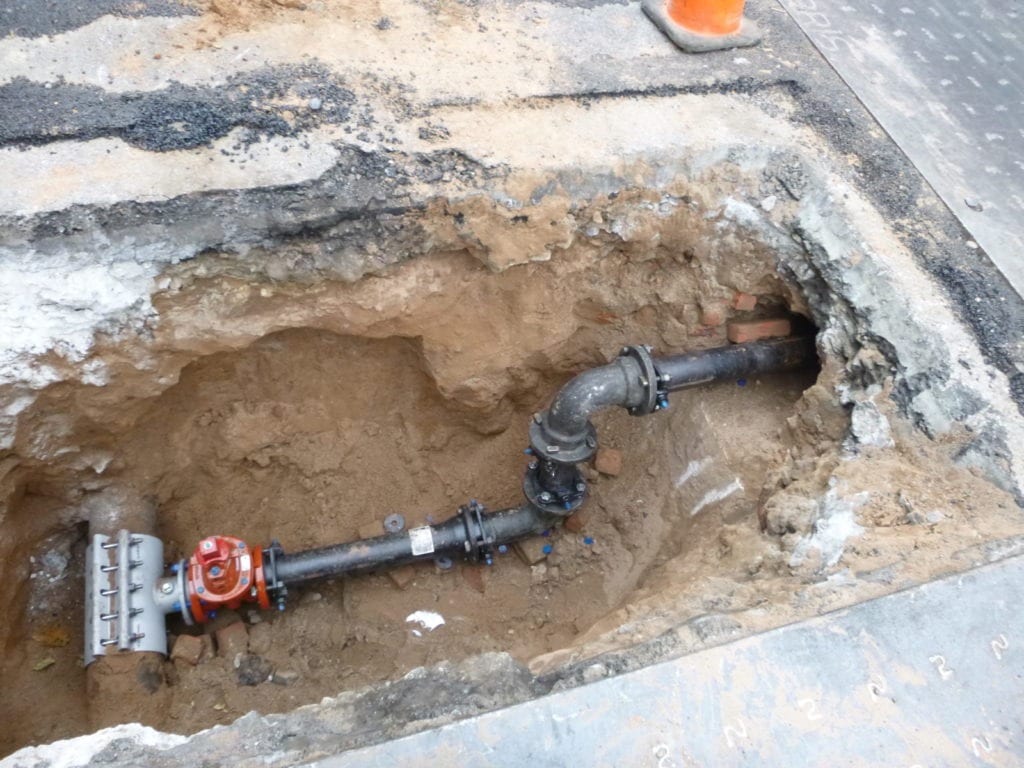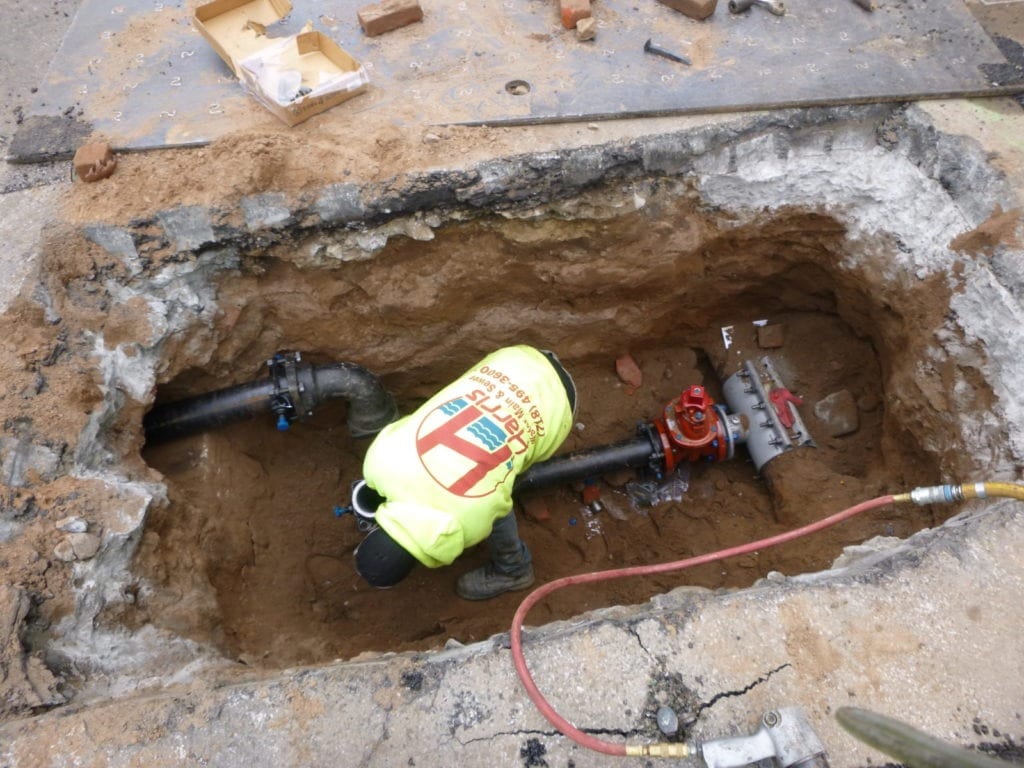 The utilities also caused Harris to install some of the piping more shallow than anticipated which required the installation of steel plates to protect the shallow pipe.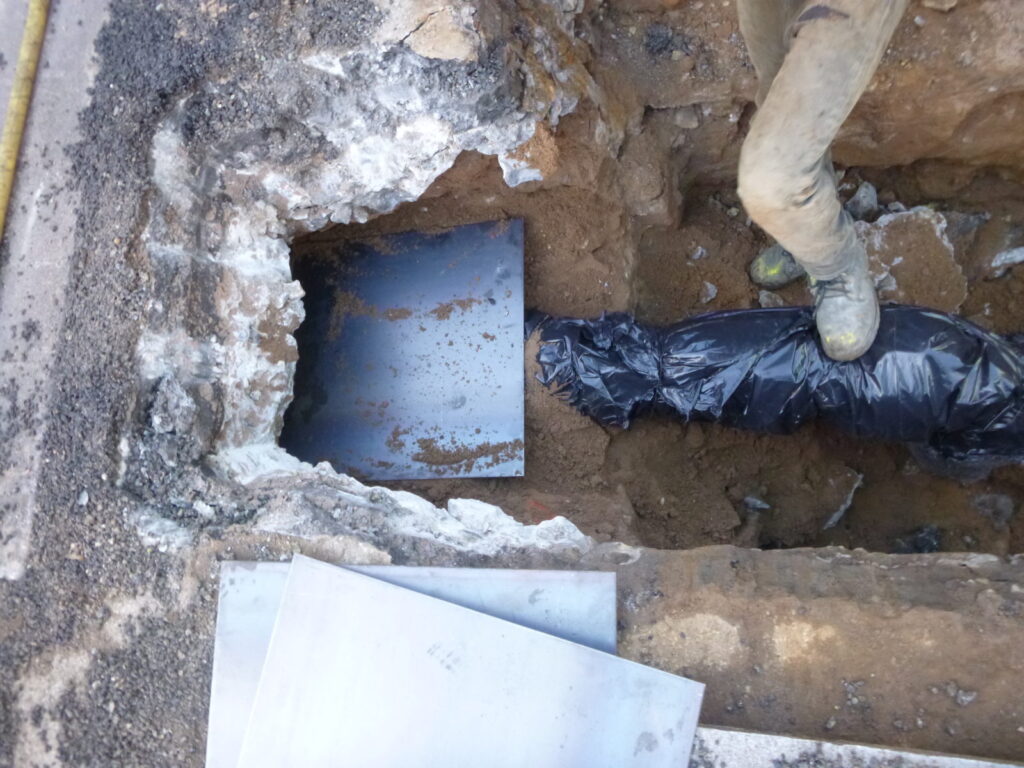 As required by DOT, Harris left the roadway with steel plates which were both pinned down and left with asphalt for safe conditions overnight.
On the final day of work, Harris installed the new OSY valve and back filled the roadway in preparation for the final paving restoration leaving another satisfied Brooklyn developer!