Recently in Flushing Queens a developer was almost completed with a new project for residential housing when he became aware of an issue with the layout of his driveway. There was an existing fire hydrant which was located directly in the middle of the driveway. The developer now had to get special permission by the DEP to relocate the hydrant 10' from its existing location. 
Once the hydrant relocation was approved, Harris Water & Sewer began working on all required paperwork with DEP and DOT. When replacing a hydrant in NYC there is a special division of DEP who inspects the entire installation, and not just when the new hydrant is installed.
Now that the permits were released and the DEP hydrant division had scheduled an inspection date, Harris began jack hammering around the existing hydrant.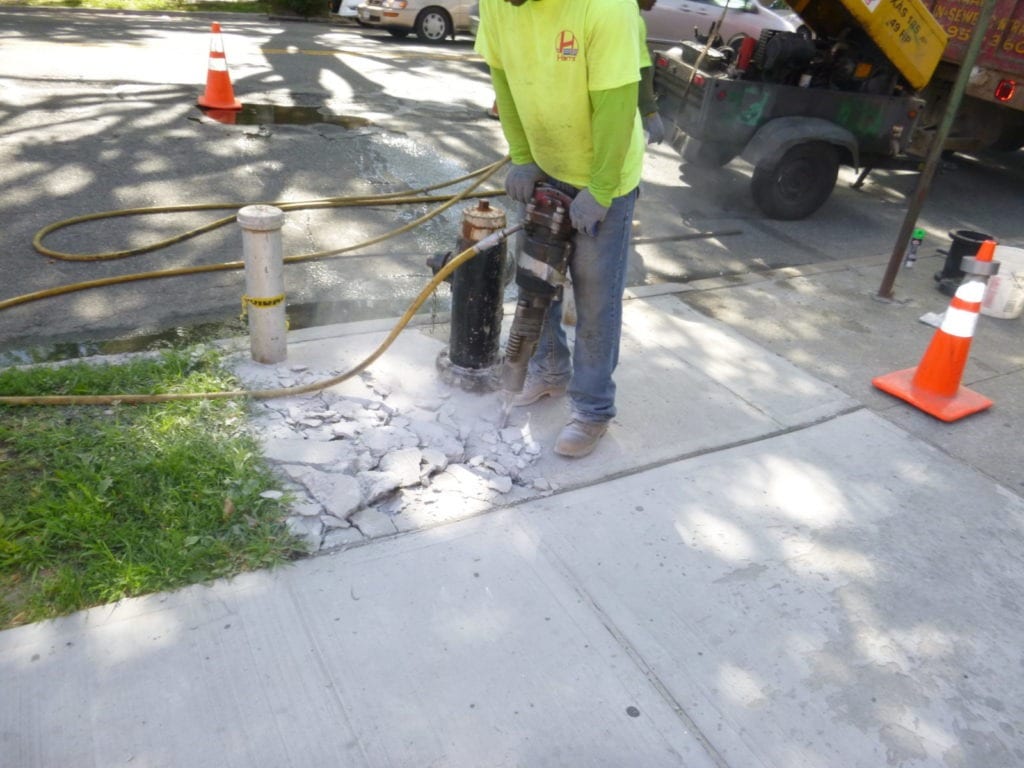 Now that we have reached the location of the existing hydrant base, the onsite crew began removing the old hydrant from the existing 6" branch pipe, with the help of a backhoe.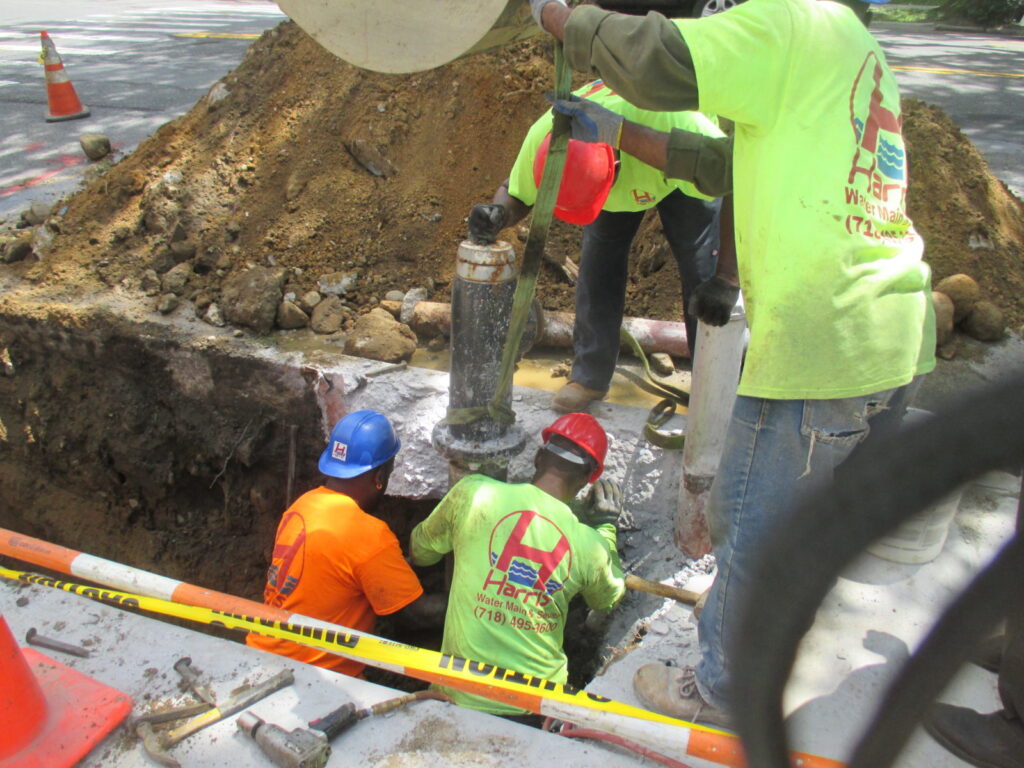 Harris now installed the required fittings to offset the pipe, before installing 10' of 6" ductile iron pipe.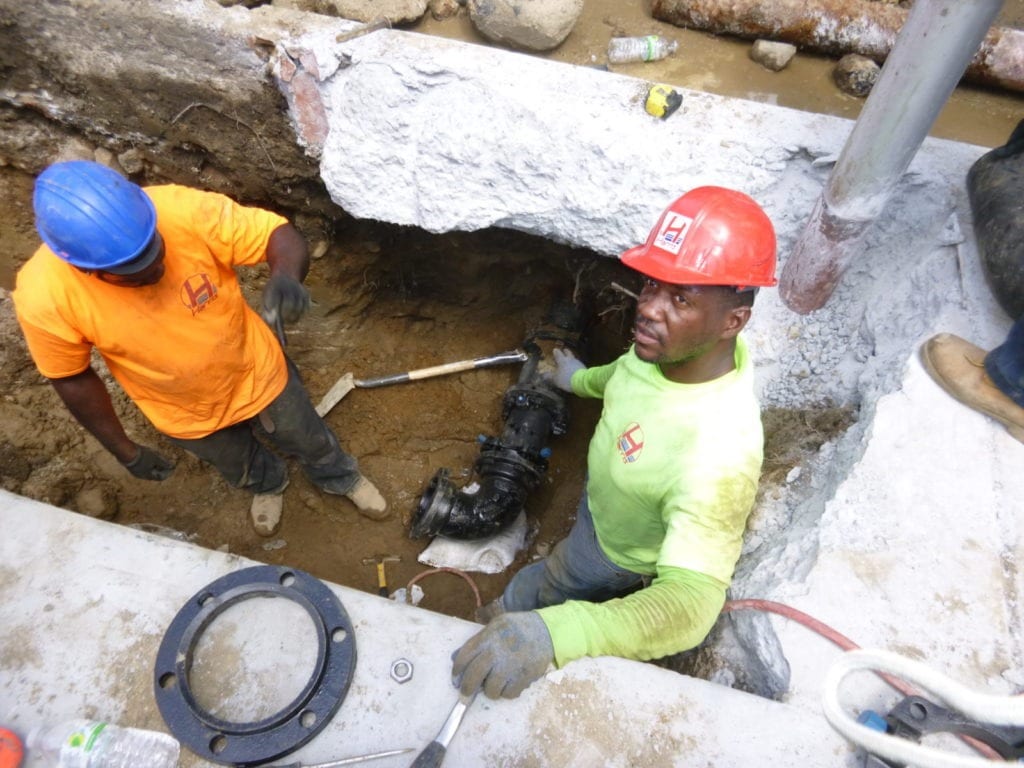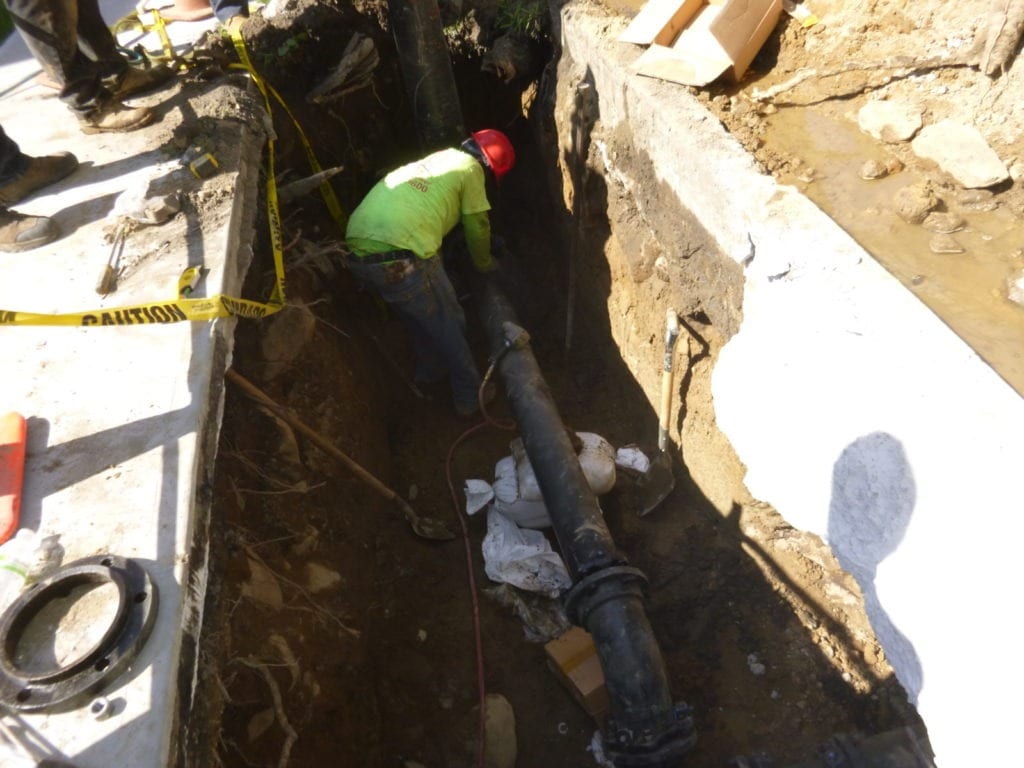 At this point Harris installed the new fire hydrant which was carted directly from the DEP water yard and utilized in front of a DEP inspector.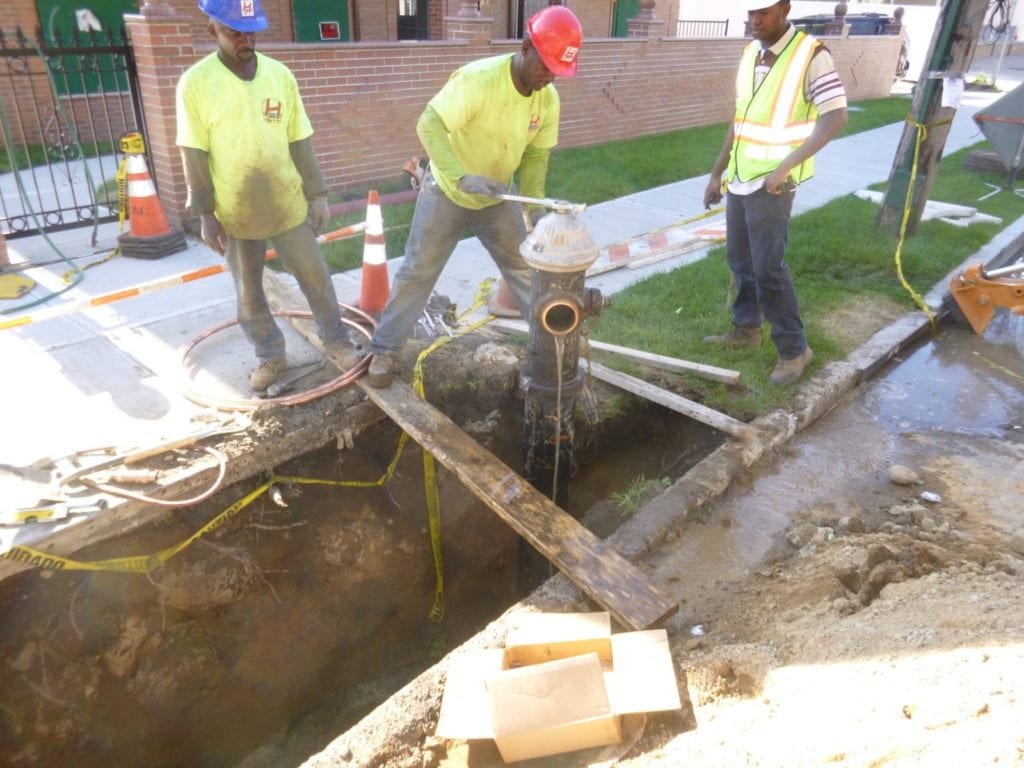 Once the hydrant was approved by DEP, the crew began back-filling the excavation with clean soil which was carted in by one of the Harris in house Mack trucks.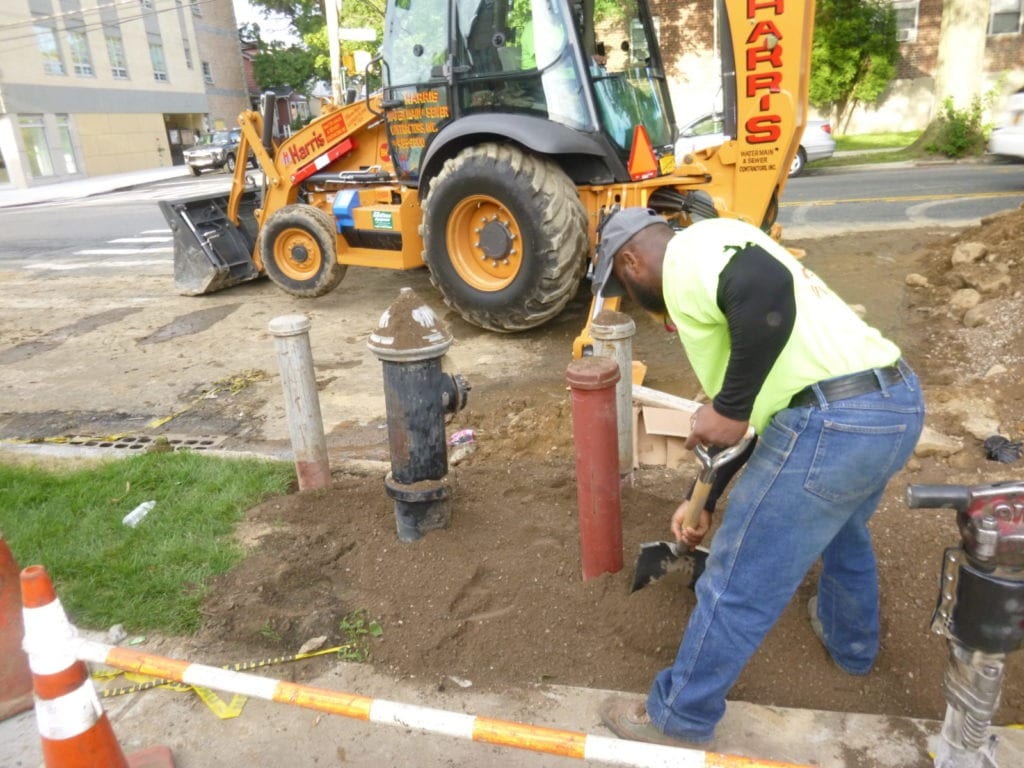 Finally the new hydrant fenders were installed, painted and numbered the as required by DEP.