Most homeowners throughout New York City wait for their sewer to backup or an all-out emergency before they have the sewer cleaned. We at Harris Water Main & Sewer suggest that all of our customers have the sewer line cleared our every 18 months. We are commonly asked "why would I have the sewer cleaned if I am not backing up?"
We believe in preventative maintenance and feel most homeowners would rather spend a few hundred dollars ever couple of years to avoid a basement full of sewage.
Unfortunately most homeowners wait until they are experiencing an issue and only at this time do they call a local plumber to clear the sewer line with a sewer snake. In this case it is important to keep in mind that the "local plumber" is incentivized to continue and clear out your sewer line. If he determines that the sewer line has a crack or a break, he has now lost a customer after the pipe is repaired.
For this reason we also suggest that you have a video camera inserted into the sewer line, this falls under the same theory as preventive maintenance. Most people would rather spend a few hundred dollars one time to find out what their sewer line is made of and ultimately determine what they can expect for the next few years. For example, if you have a clay sewer line which several cracks throughout the pipe, you know that the pipe must be replaced sometime in the future. Being aware of these facts will allow you to make an informed and educated decision.
In other cases which unfortunately happens most often, the homeowner is forced to make a quick decision because they had a backup which could not be cleared and found out that the sewer line has to be replaced before they can use the water in their house. This is what we call an all-out failure and is what we advise our customers to try and avoid!
Another common factor is sensing a foul odor in the same room as your sewer trap. Most homeowners will call the local plumber suspecting that the sewer has a problem and has to be cleared, this ends up following the same cycle as mentioned above and may lead to an emergency situation as well.
Recently in Brooklyn a homeowner became aware of a broken sewer after his sidewalk started to cave in. Shortly after he noticed the sidewalk was undermined, the city tree in front of his house started to lean and ended up coming down.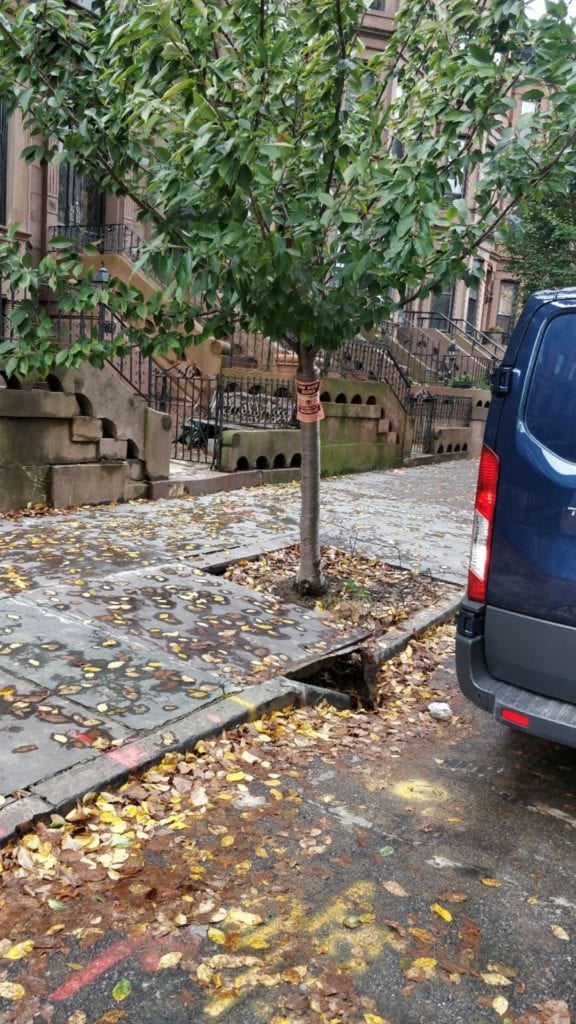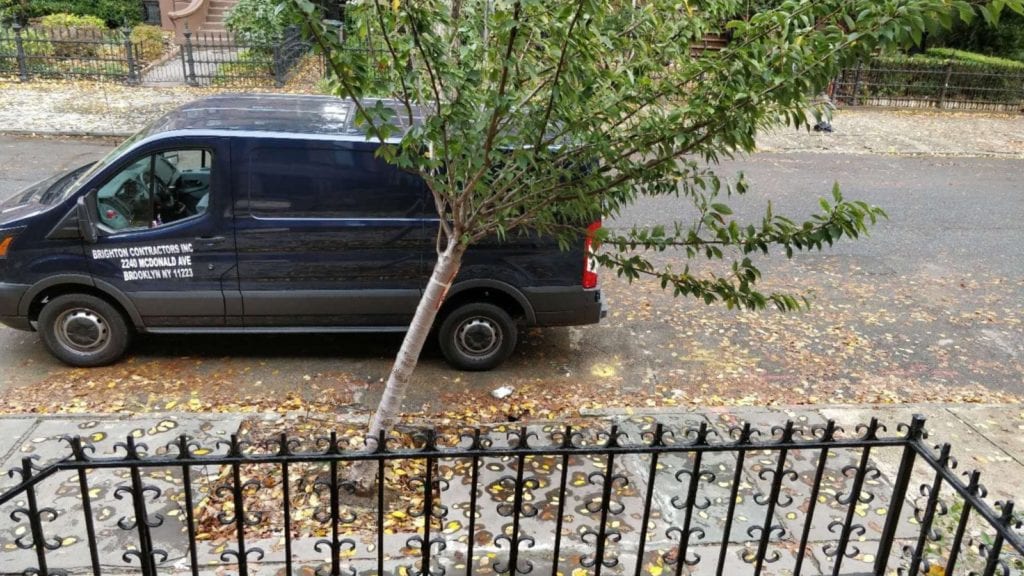 In this case he was issued a DEP Cease & Desist Notice and had the have the sewer repaired on an emergency basis. The owner had recently purchased the building and had not even had a chance to live in it, this is the reason he was not aware of the sewer problem.
---
Last week in Queens our customer had a sewer backup and called the local plumber for routine maintenance. This time was a bit different than the previous cleaning. The plumber pulled out a ton of roots and could not pass, or clear the sewer line. A camera inspection showed that the sewer had be filled with roots for a long period of time and had finally reached the point of no return.
The owner had to now have the sewer line replaced on an emergency basis and found that the entire sewer was blocked with roots.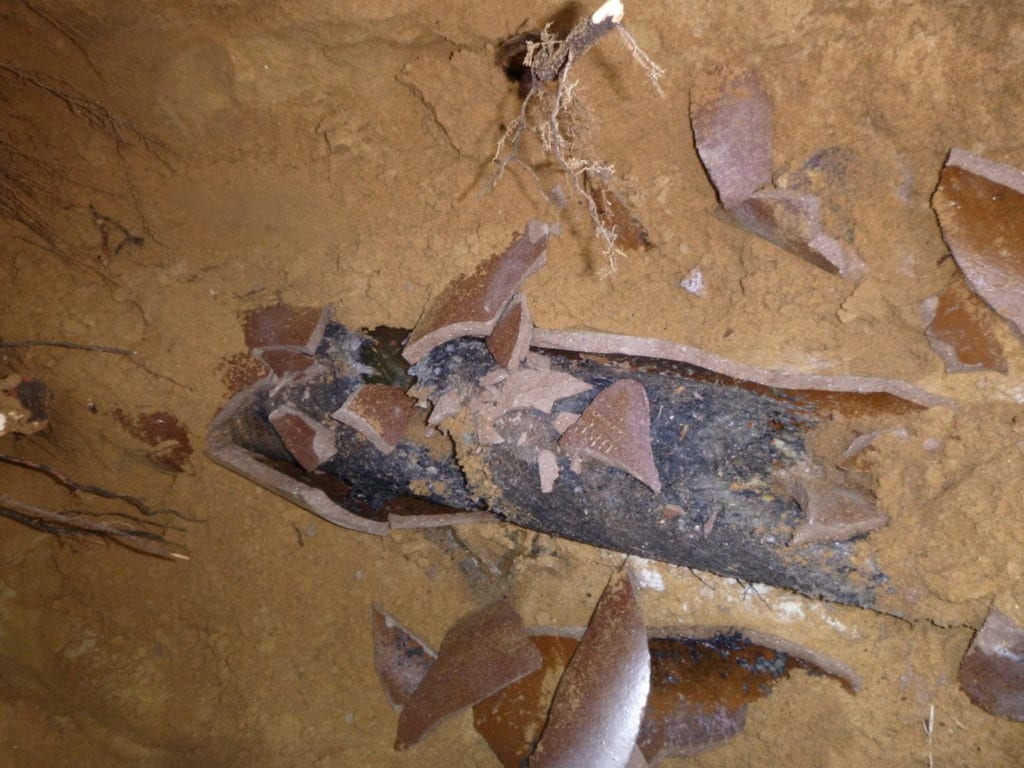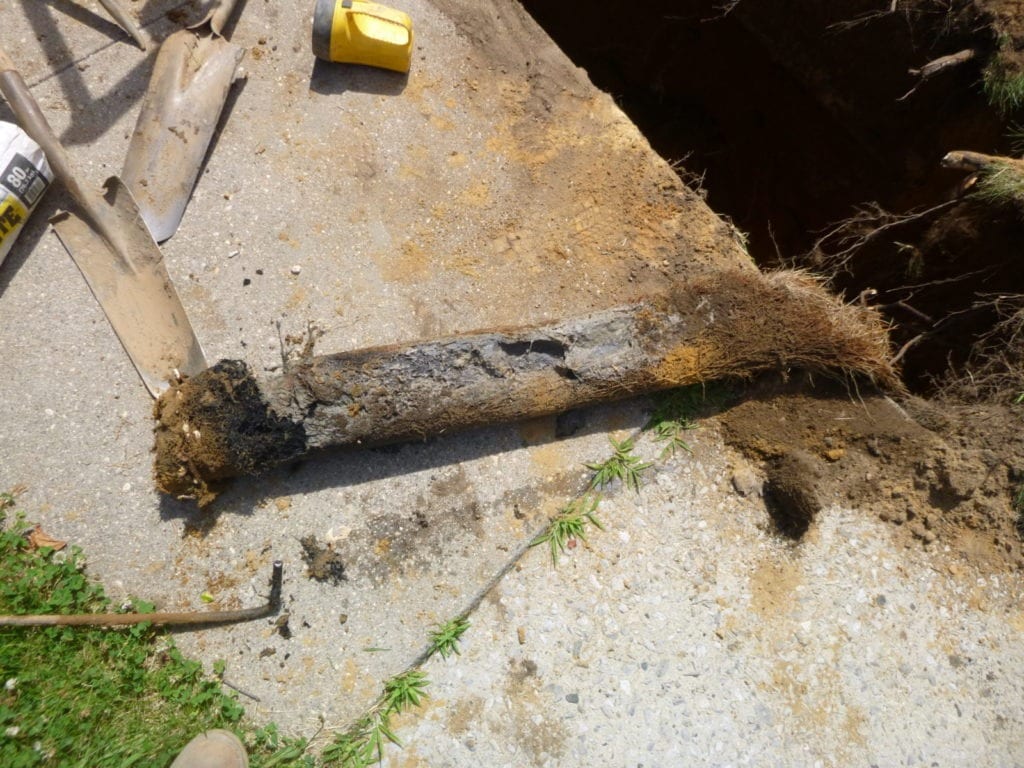 After two days of digging we were finally able to reach the city sewer in the roadway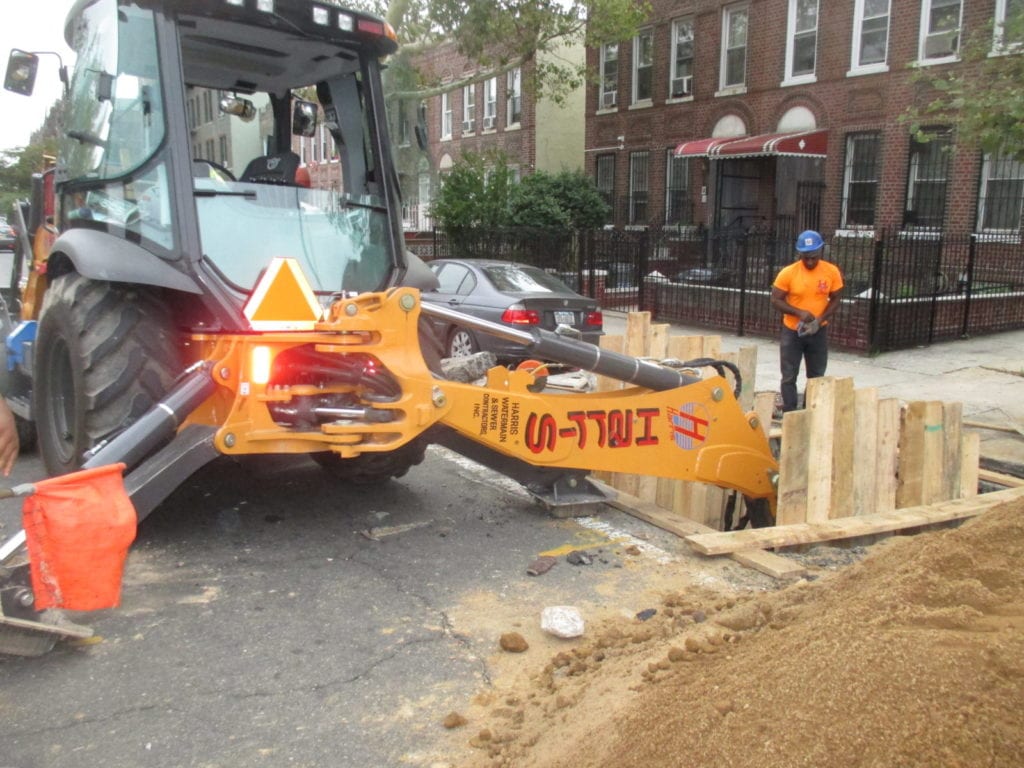 And the new 6" cast iron pipe was installed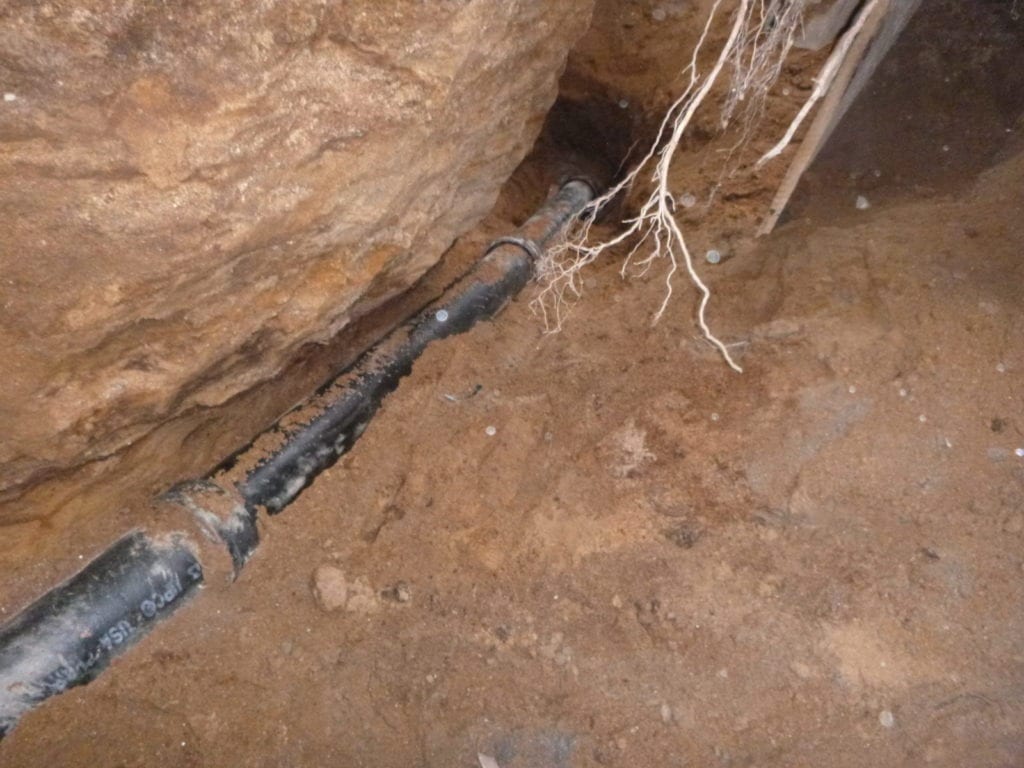 The homeowner was now worry free and happy with the two day sewer installation!