The expected drop in temperatures over the next few days will most likely cause a number of issues for the average property owner. Some may experience a frozen door lock, an increase in their utility bills etc. In most cases the property owner would be happy to deal with these two issues when compared to the severity of a water main break or a frozen water main.
It is important for homeowners to understand that the pipes will most likely start to burst or leak when the temperatures start rise and the pipes thaw.
It is important that the impact of the freezing temperatures should not be overlooked as the frozen pipes may cause extreme damage to one's home. One suggestion is to set your thermostat to 65 degrees and to keep doors within your home open to allow for better circulation.
Another suggestion is to insulate any areas of your house that may be subject to freezing conditions and even apply additional heat to his centralized location.
If you are on vacation or travel over the winter months you home is at a greater risk. Unoccupied homes may experience more than double the damage as the water pours through the house and may not be detected for hours or days. We always suggest to have a maintenance company or friend checkup on the house if you plan to be out for an extended period of time.
The Result of Frozen/Burst Pipes
In the first scenario our customer started to experience water pouring through their foundation wall. It turns out that someone made a sub-par repair on his pipe a few months prior and did not survive the rapid change in temperature.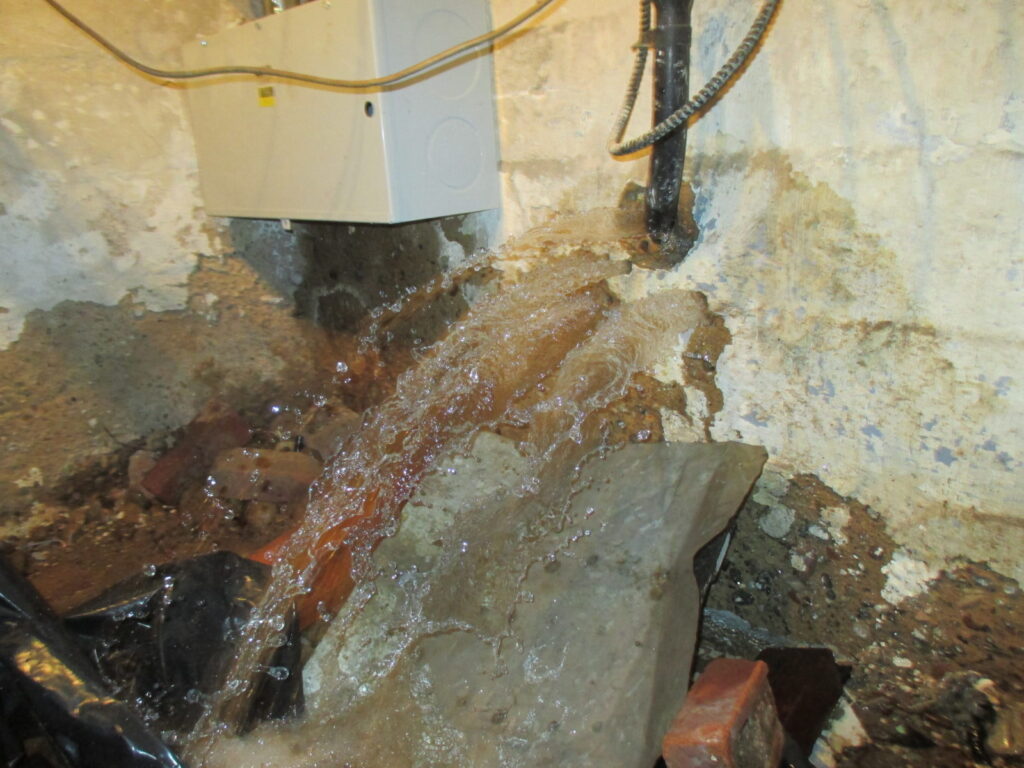 The crew ended up having to dig up the street before the water main line was replaced.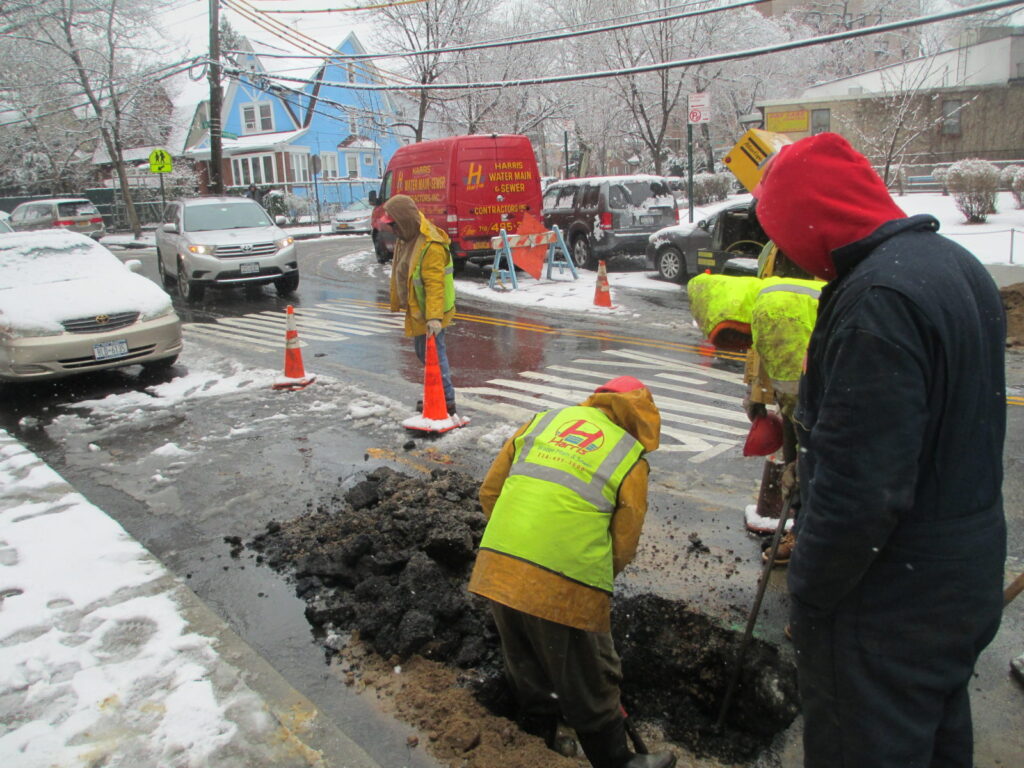 In a similar scenario we were actually able to locate the old lead pipe leaking below ground which is believed to have been caused but shifting grounds.
The water damage was more severe in this case, this minor leak turned into an all-out failure and the pipe had severed. The result was no water feeding into the house as well as a basement full of water.
In this scenario the roadway was opened as well and worked on for two days before the pipe was replaced.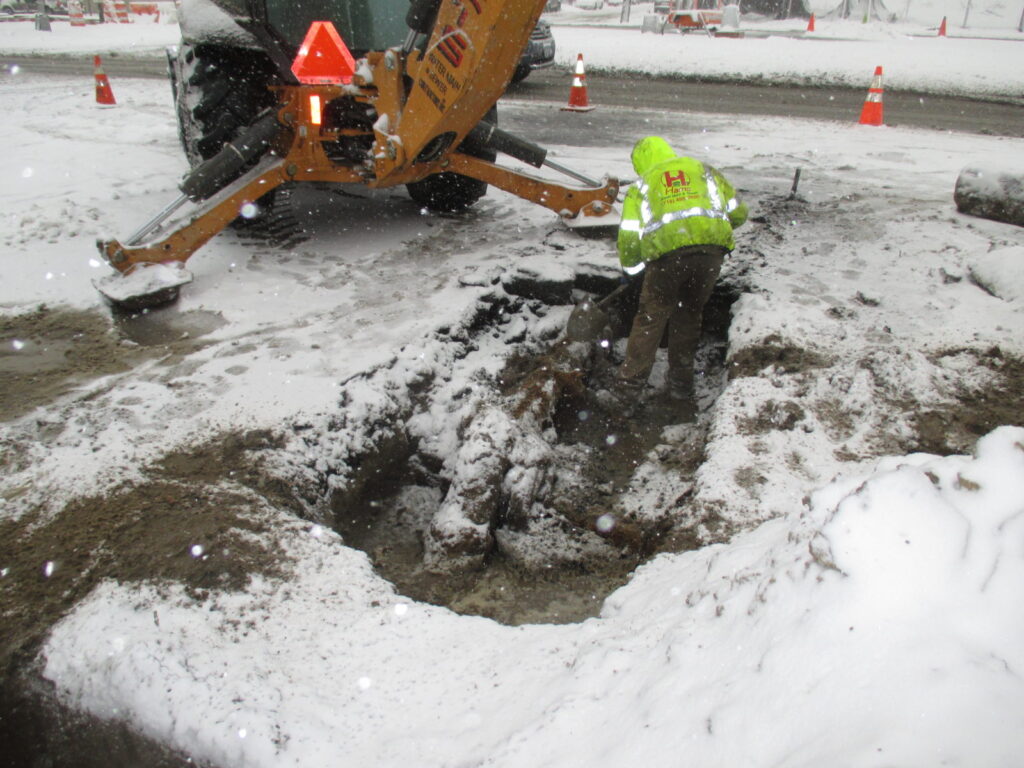 If you should have any questions or concerns regarding your water main or the risk of a pipe burst, you can call Harris Water Main & Sewer Contractors 24/7