There are many scenarios as to why the roadway in front of your house would begin to sink. The most common misconception is that the "sunken roadway" is always the responsibility of the NYC DOT. Where it is a possibility that the city water main or sewer has caused the sunken roadway, most of the time it is due to a break in the homeowners water main or sewer line.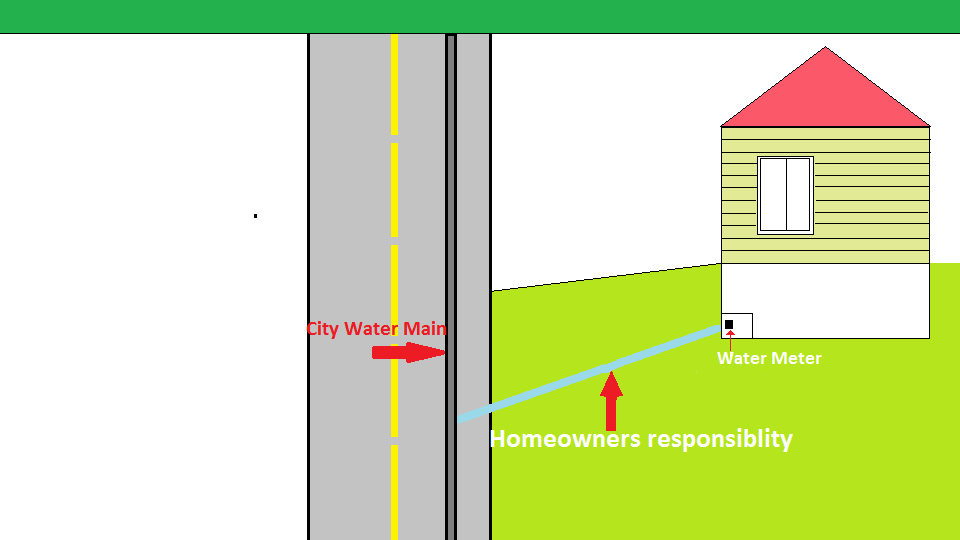 The homeowner is always responsible for their service line, from the house, to the roadway where it connects to the city main.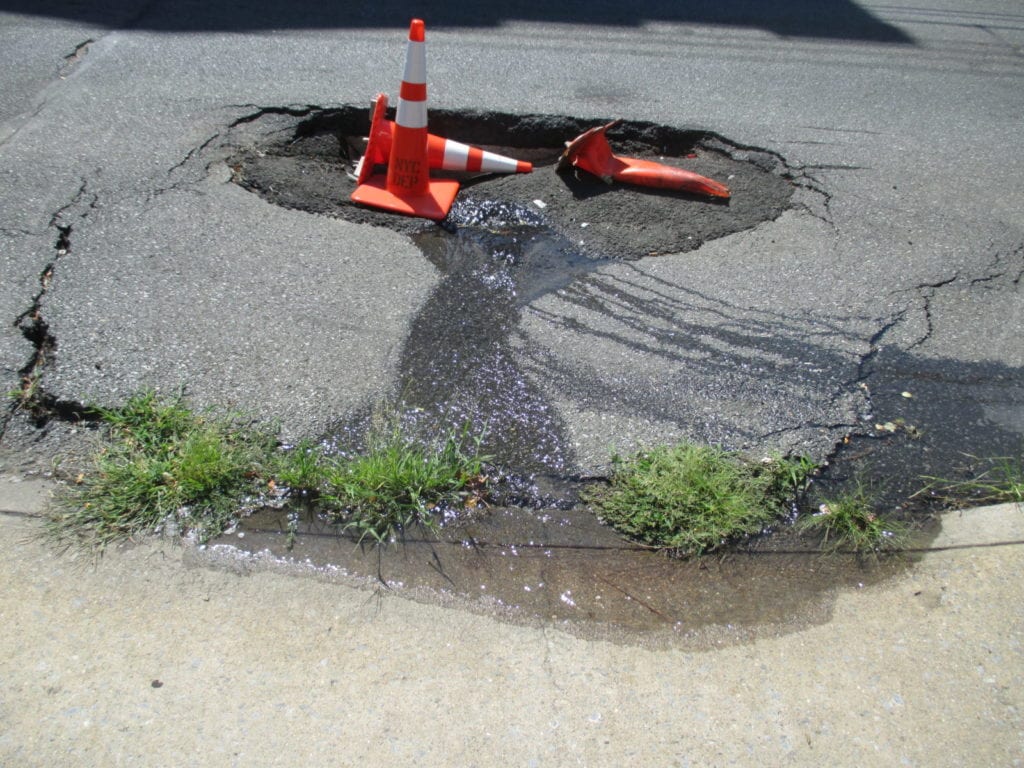 In this case the roadway had collapsed and at this point there was clean water surfacing out of the roadway hole.This is always a strong indication that the homeowner's water main was broken and had to be replaced. First the roadway had to be excavated at the connection to the city main, and the plumber has to turn off the water. In many cases the plumber requires a water pump to fight off the water, before he is able to reach the city main connection. In this case the pipe had cracked right before the city main connection.
The plumber now begins making tunnels from one hole in the street, to the next hole on the property or sidewalk. The tunnel making process usually takes 3-5 hours pending the amount of tunnels that have to be made, and the distance of the city main from the house.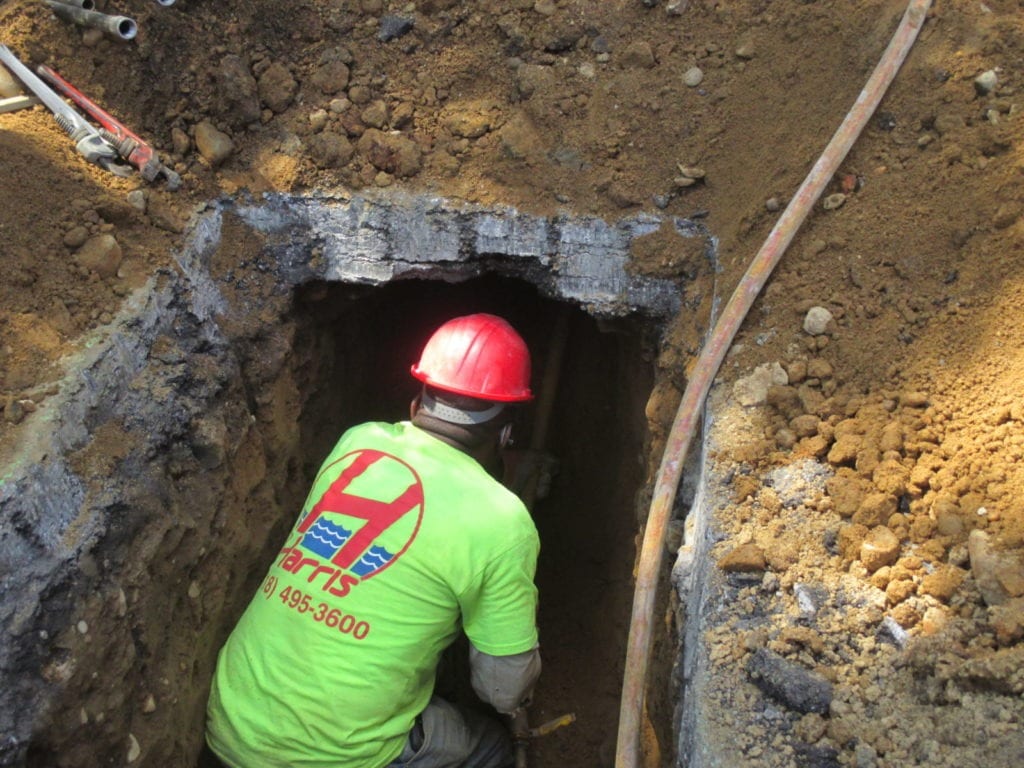 Once the tunnels have been completed, the new pipe is inserted in the tunnels, and pulled from one hole to the next. This process can take anywhere from one hour, to 4 hours.
The entire installation was completed within six hours, relieving the owner of their DEP cease and desist order and a brand new water main.