On Wednesday afternoon the Capital One Bank located on E 34 St. and 2nd Av in Manhattan started to experience sewer backups. The buildings super noticed a small amount of sewage seeping into the building's basement, at this point he didn't think much and called his local plumber to snake out the sewer line. Due to a failure with the sewer snake, a camera was installed in the pipe and could not see anything due to water backing up. It was also mentioned that another utility contractor had been working in the roadway a few days prior, and in the exact location of where the sewer snake was getting stuck.
The buildings management company contacted Harris Water Main & Sewer Contractors to relieve them of the issue. Due to a pre-existing relationship, Harris Water dispatched an emergency crew to the site within hours as the sewage was creating a health risk to the bank employees and tenants.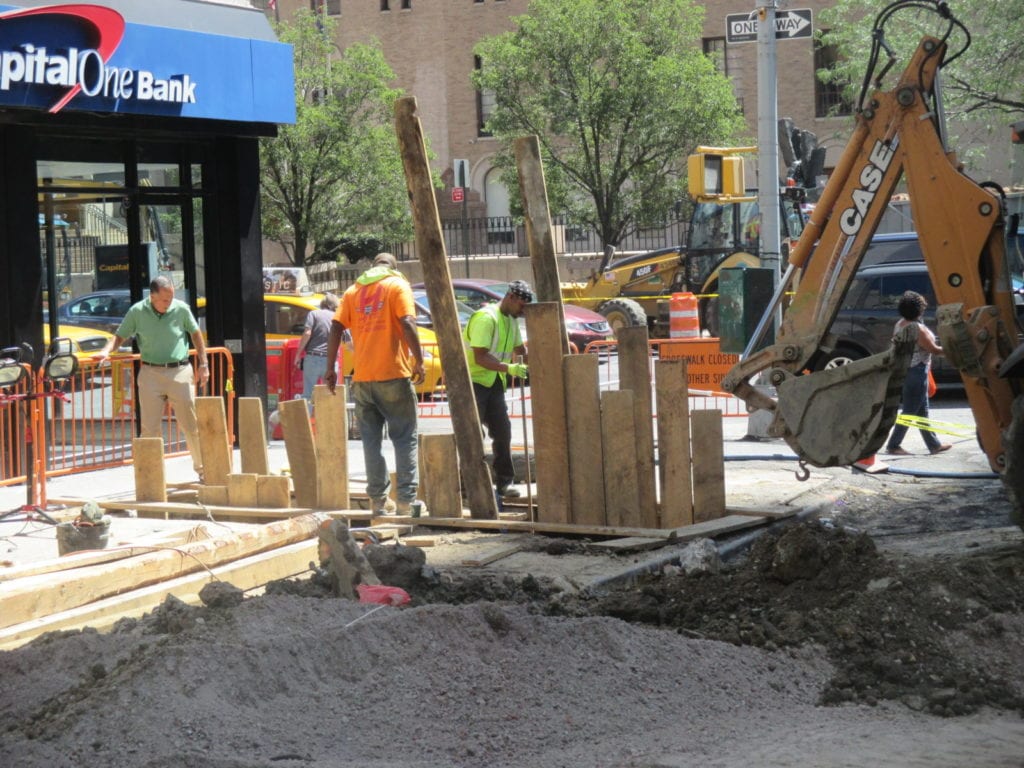 Harris Water obtained an emergency street opening permit and started to dig on the sidewalk at the location where the sewer snake was getting stuck. Once the on site crew had dug down to the sewer pipe, they were quick to realize that the previous work done in the street very well may have caused the sewer line break. Due to the condition of the surrounding pipe, it was strongly suggested to replace the entire sewer line, almost sixty feet of pipe.
The on-site crew now had a huge task in front of them, they were working on one of the busiest streets in Manhattan and had to work around the clock to complete the new sewer line installation.
After working for two straight days, the new 8" cast iron pipe was finally installed and ready for DEP inspections which were scheduled for Friday afternoon. Once the pipe passed inspection, the roadway excavations were backfilled with clean soil and paved with asphalt the very same day. The sidewalk excavations were permanently restored by the Harris in house cement crew on the very same day.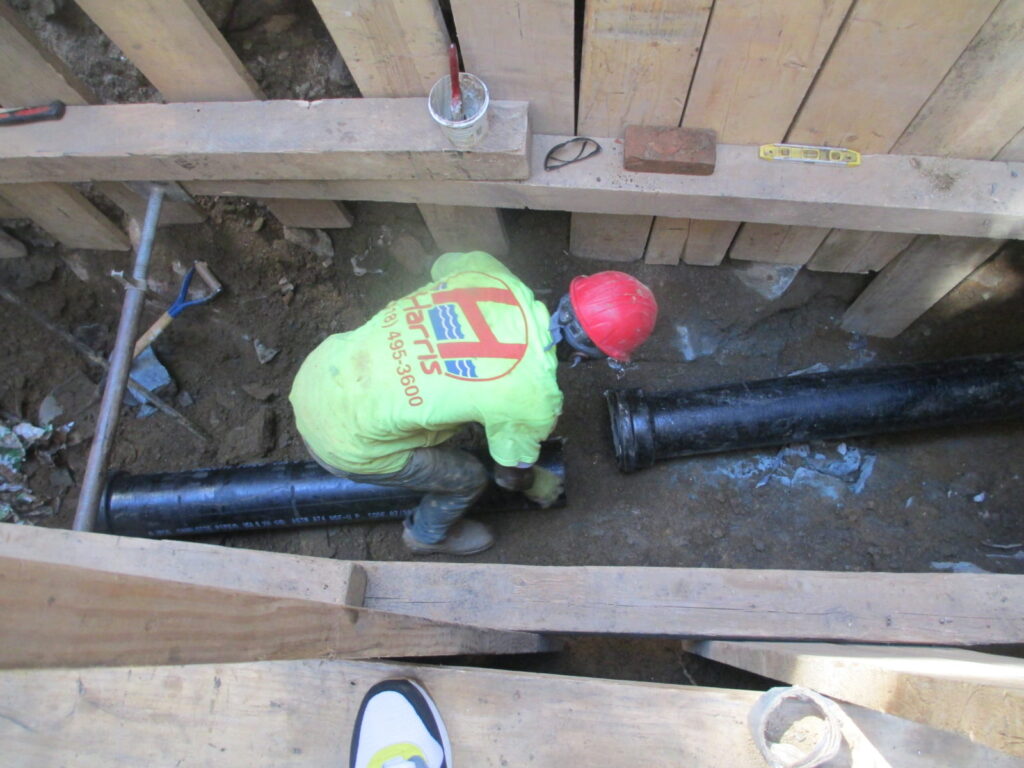 Harris Water Main & Sewer Contractors was able to assist another one of their customers get out of a difficult situation. It is important to realize that this type of job is not for any "plumbing company" and must be handled by professionals with experience working in such a challenging area of Manhattan.