There was a damp spot in the roadway for about three weeks when one of the neighbors realized that water was now starting to seep out of a crack in the ground. He began by calling 311 to report what he suspected was a broken water main and the DEP responded the same day to investigate.
As part of their standard procedure, they check all of the neighboring houses and perform a noise test to determine where the water was coming from. In this case they didn't hear much noise from any of the pipes and decided that they had to excavate a test hole in the street to see exactly what was going on. There is always a chance that the leak was coming from the NYC water main which will be the DEP responsibility to repair.
In this case the DEP found that the homeowners tap connection (valve that connects the private water main to the city water main) was leaking and had to be replaced. The field crew was nice enough to notify the homeowner of their exact findings and noted it on the 3 day notice violation issued.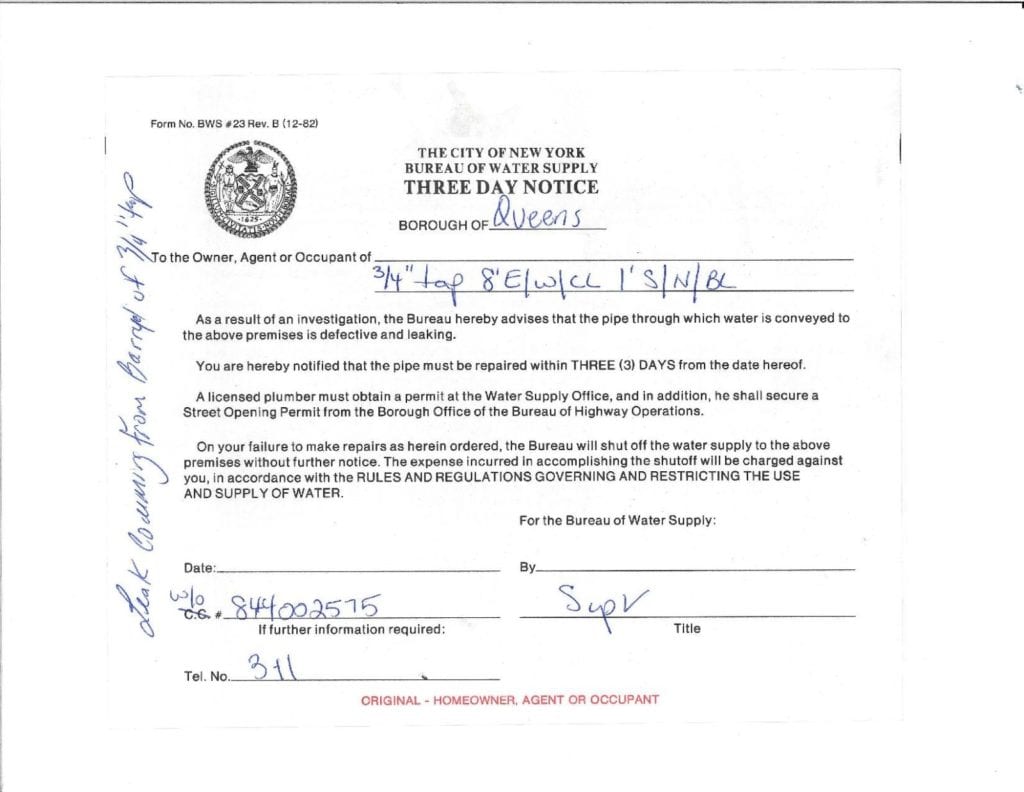 We were aware that the tap itself was connected to an old lead water main and for this reason we were able to schedule the new tap installation on an emergency basis while replacing the old lead water main at the same time.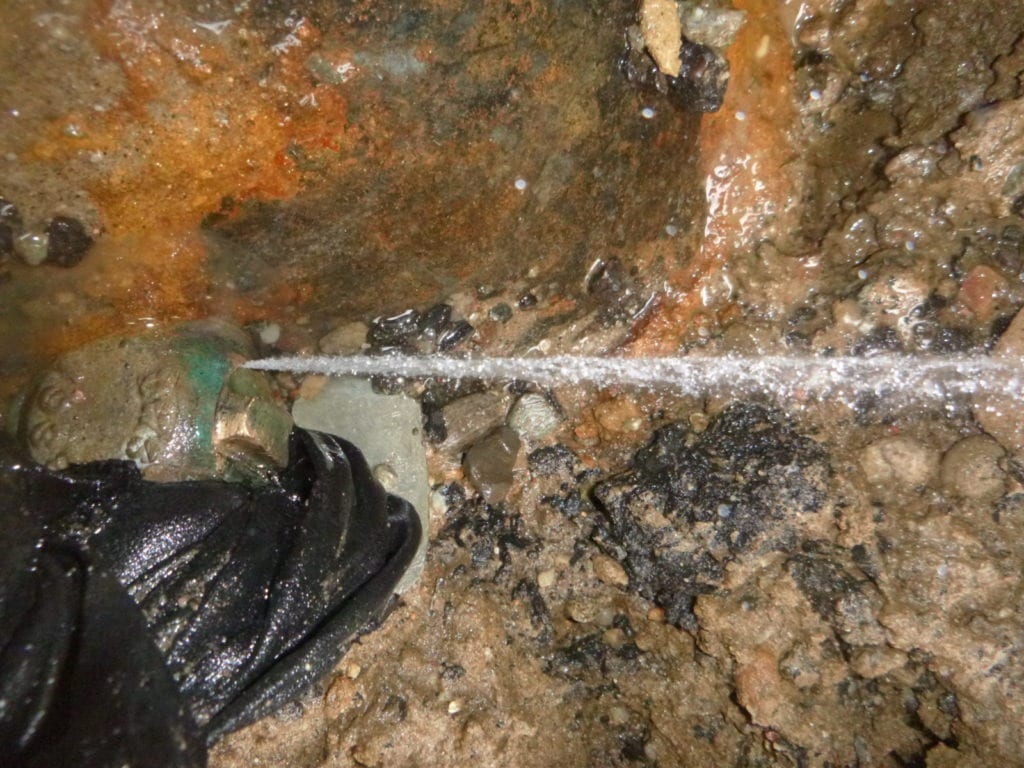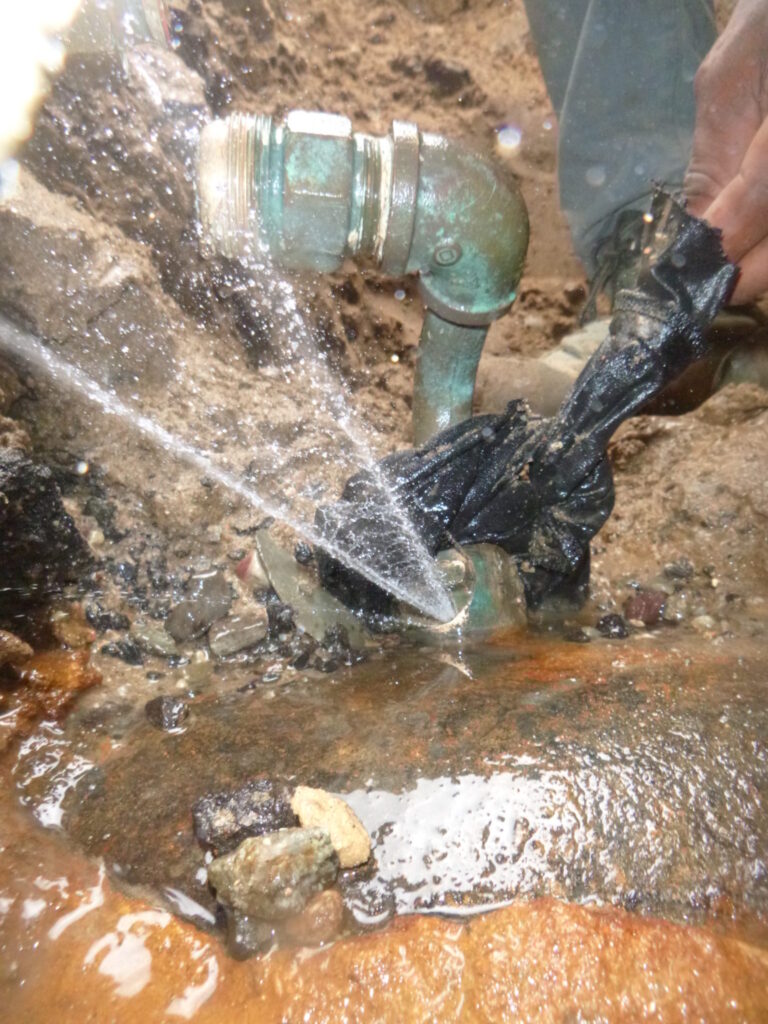 The new copper water main, tap connection and DEP inspection was completed over a two day period.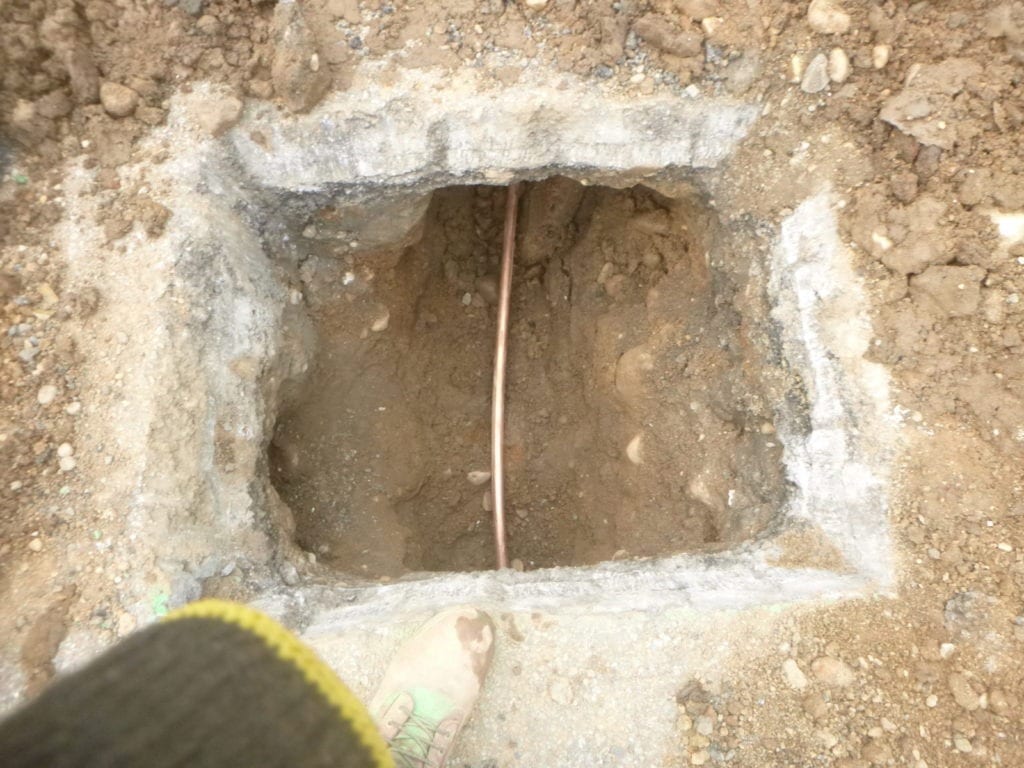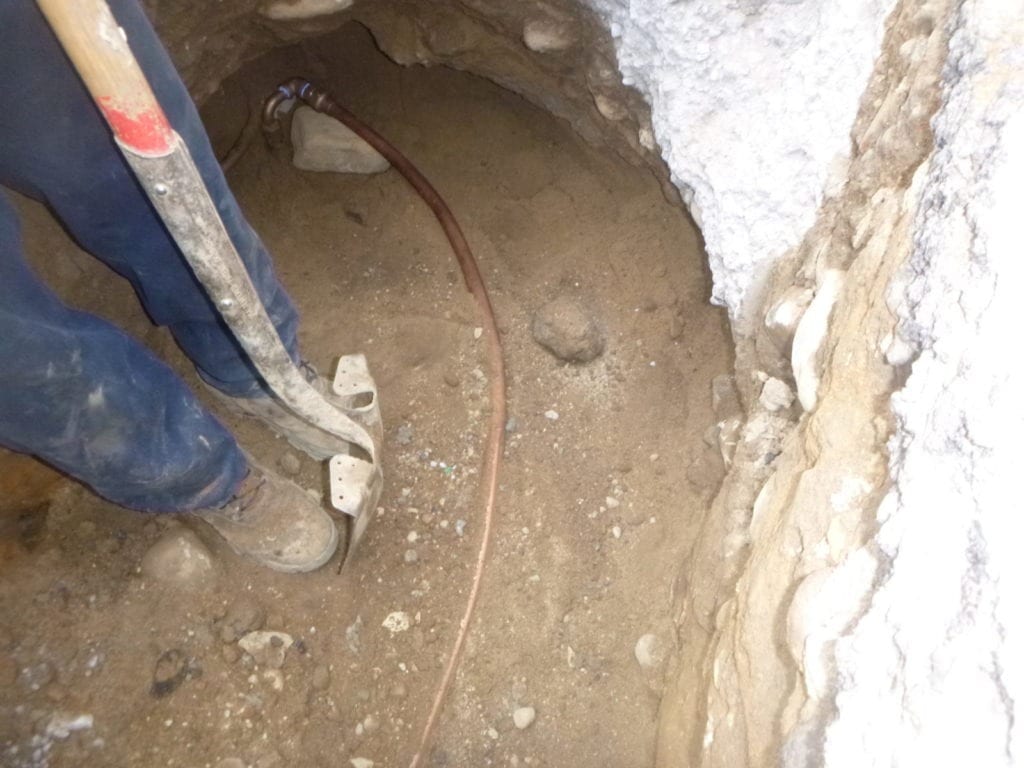 Luckily the house was able to use water overnight as the on-site crew was able to provide the customer with a temporary water connection before the final connection was completed on the second day of the installation.