A property owner on Carroll Street in Crown Heights Brooklyn recently completed a new copper water main installation after receiving a violation from the DEP. The property owner was first notified that the DEP wanted to enter her home and sound the water main due to a leak surfacing in the roadway.
A DEP field supervisor arrived on site and used a listening device on the pipe from the inside of the home to determine that the old lead pipe was leaking. If the water main was completely silent when the sound test was performed the DEP would have moved on to the next house and continued the investigation process. Because the pipe had a loud hissing noise it was apparent that the water surfacing in front of the house was coming from the water main.
As a surprise to most, the property owner is responsible for the entire water main into the street and if determined to be leaking the city is not held responsible.
The water main was replaced on an emergency basis to avoid any damage or worse, the DEP turning off the water to the house for non compliance.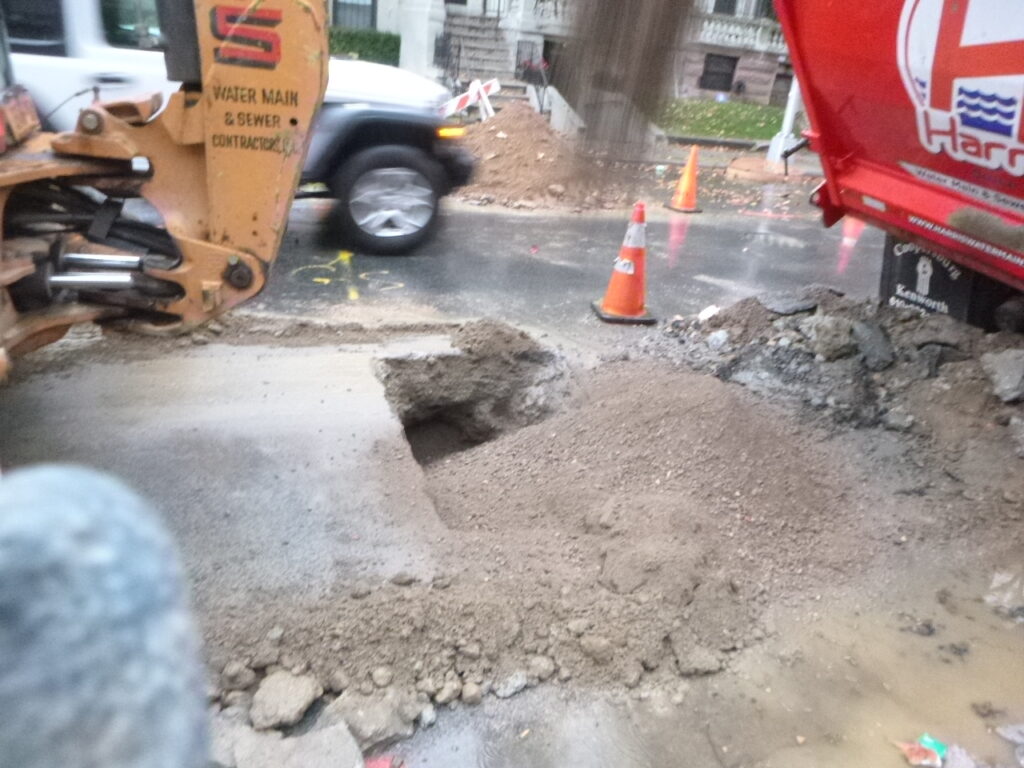 This particular location required the water main to be replaced from the opposite side of the street with 70′ of new 11/2″ copper pipe. Now that the roadway was opened and the water was turned off the crew began opening the sidewalk for the pipe to be installed from the nearest water main tunnel.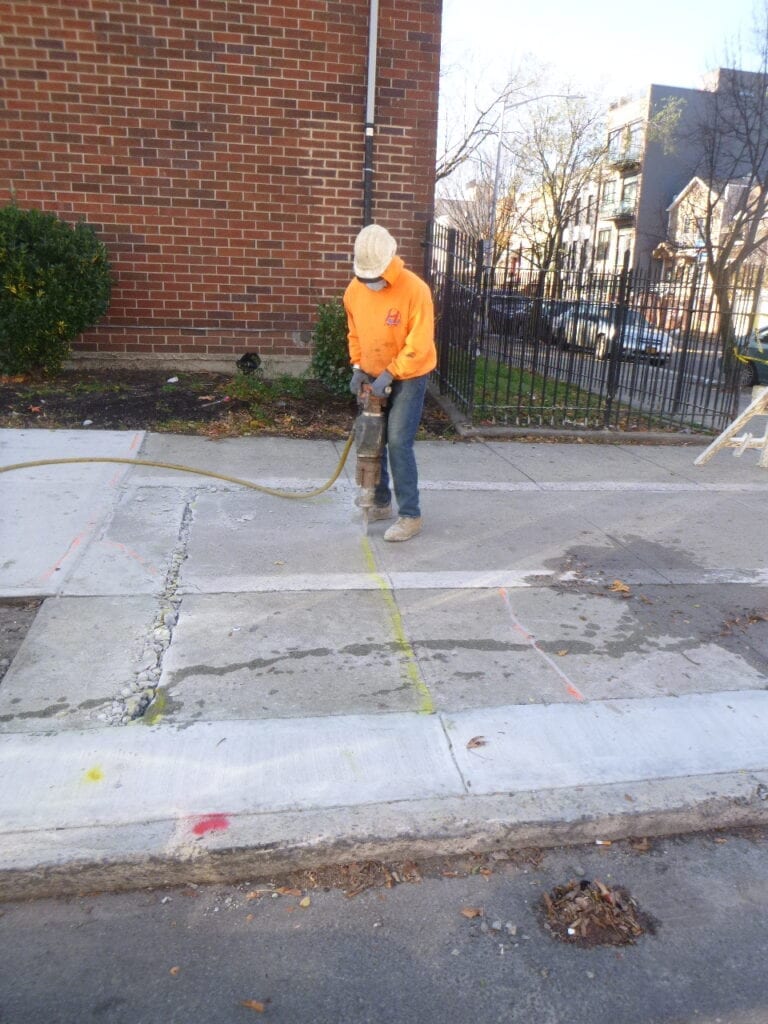 The entire water main was installed in one day from the city connection in the street, to inside the house with a new water main valve.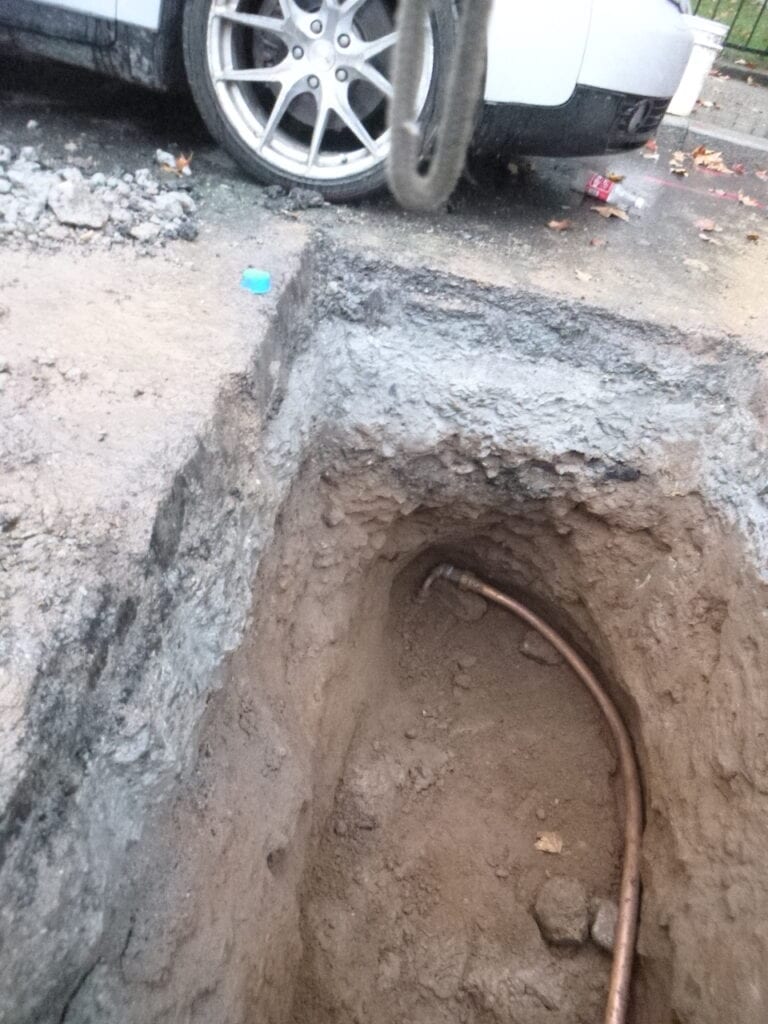 Once the new copper pipe was passed through the tunnels it was finally connected the the existing water meter on the inside of the house.