As East New York Brooklyn continues to develop many of the new buildings and renovations are requiring new water mains, sprinkler mains and sewers to be installed.
Recently on Atlantic Avenue in East New York we began the installation of a new combined water main and drill in sewer connection. The job was on a hold for 4 months due to a technical paperwork issue. It turns out that the engineer had mislabeled the DEP site connection approval as well as the DOB plans for the new water mains. They were minor errors however, DEP has a very specific set of guidelines to follow and do not make exceptions in the event of any errors.
Finally both the Site Connection Approval and DOB plan were amended and we were able to begin working on all of the required permits. After two weeks we were in receipt of permits and scheduled the wet connection installation with DEP.
The job took 4 days before completion, we first started to work on the sewer as this was 6' deeper than the water main. We cemented the city sewer for our core drill of the city sewer and continue to install the new cast iron pipe within two days.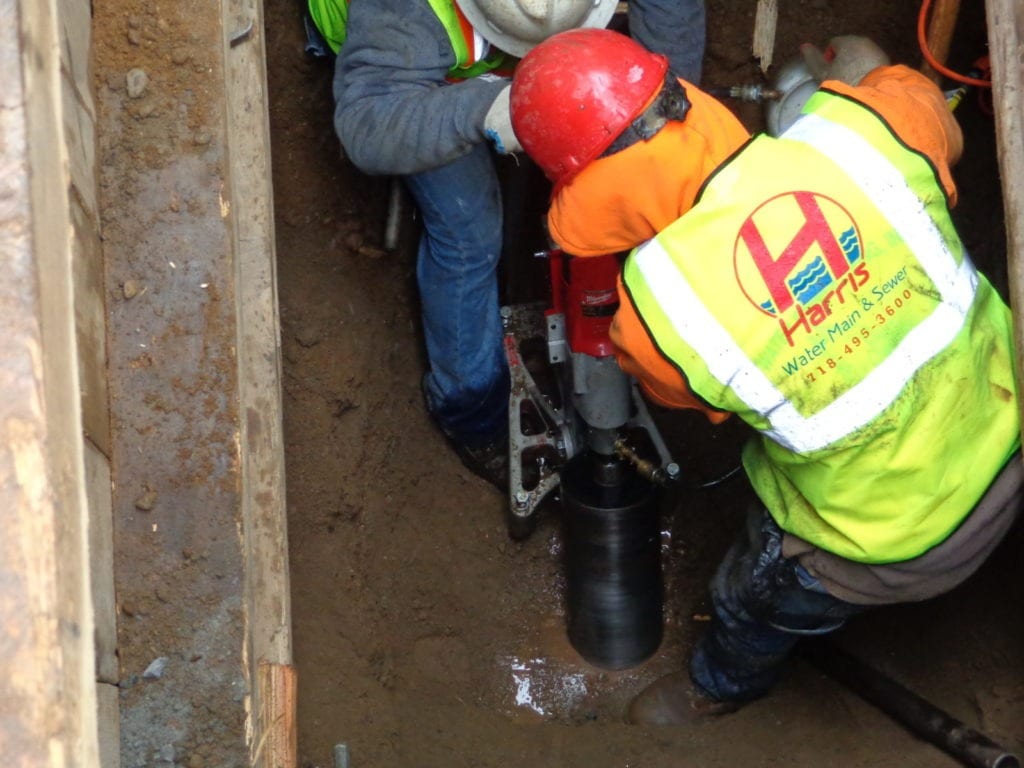 Sewer core drill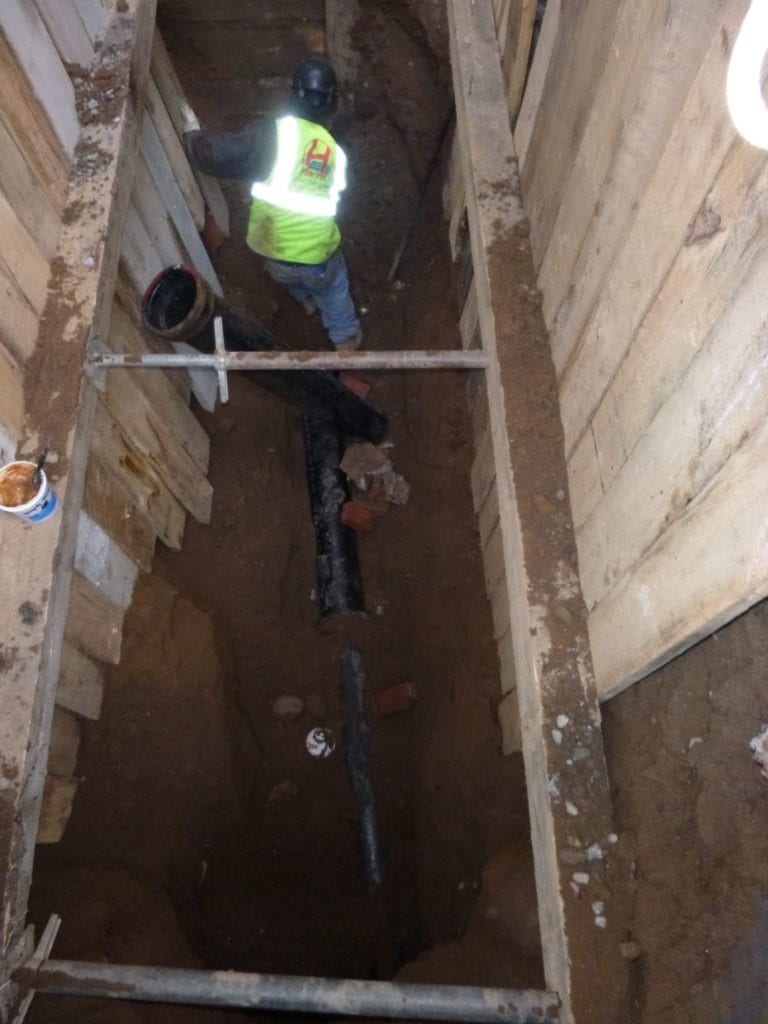 New pipe installed
The next step of the process was to have DEP install the new wet connections and finally run the water main. The layout of this portion on Atlantic Ave. included several utilities and for this reason the water main installation was delayed by one day.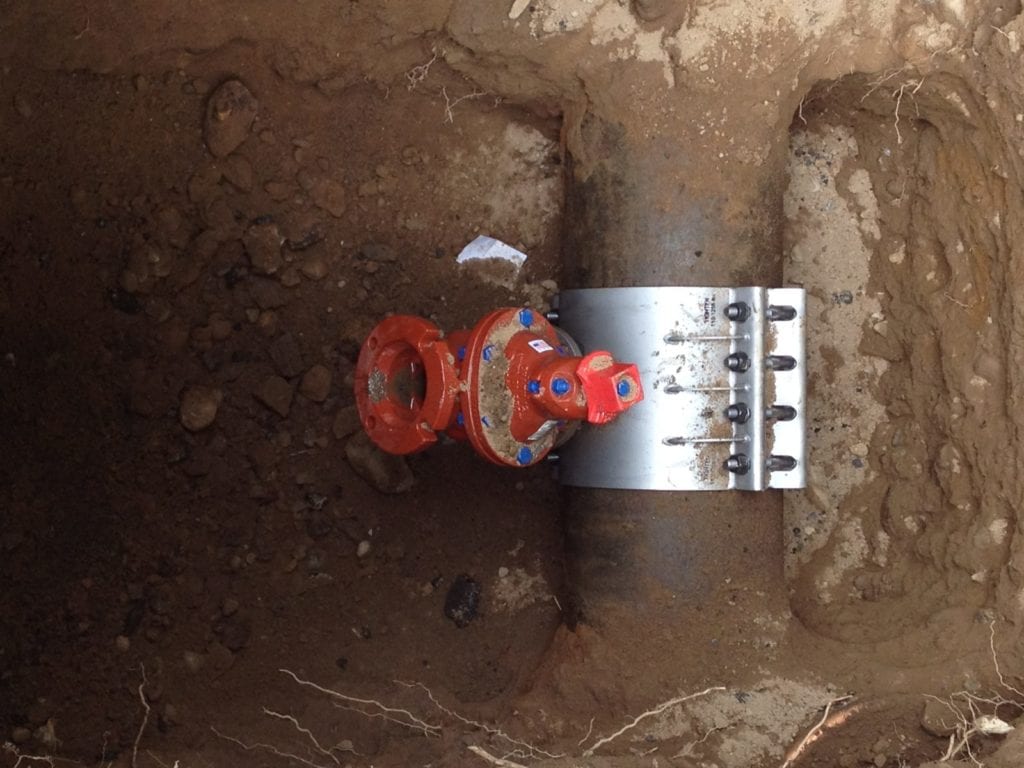 Wet connection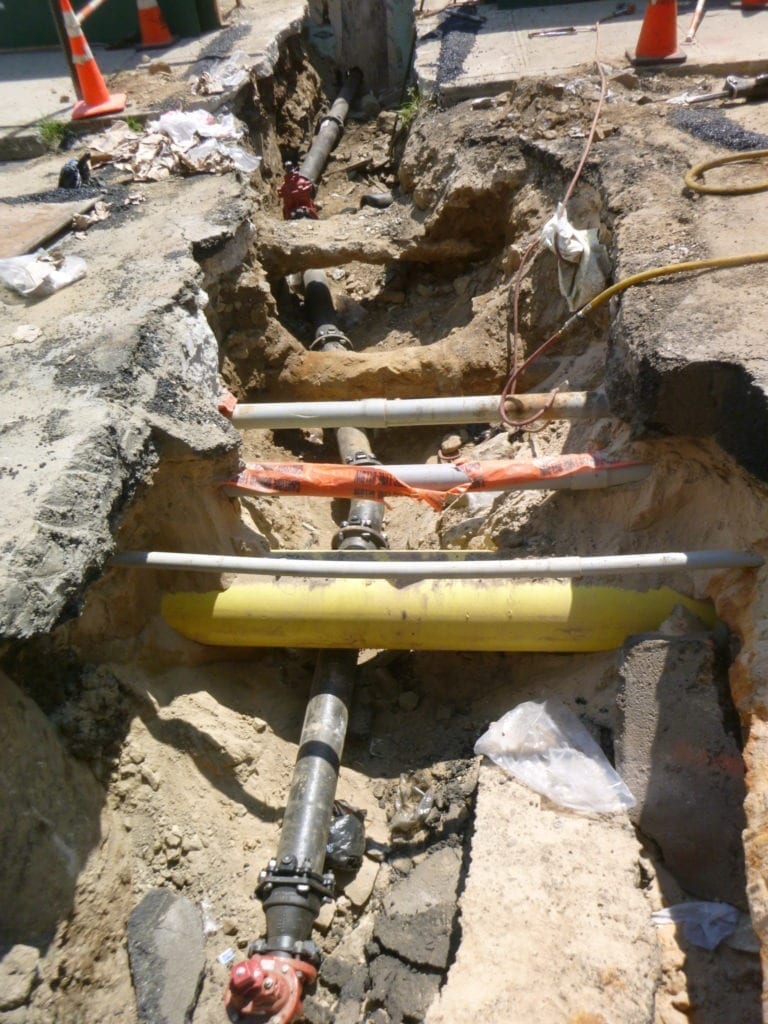 New water main
Overall the job was completed within the estimated time frame including all DEP and DOB inspections.