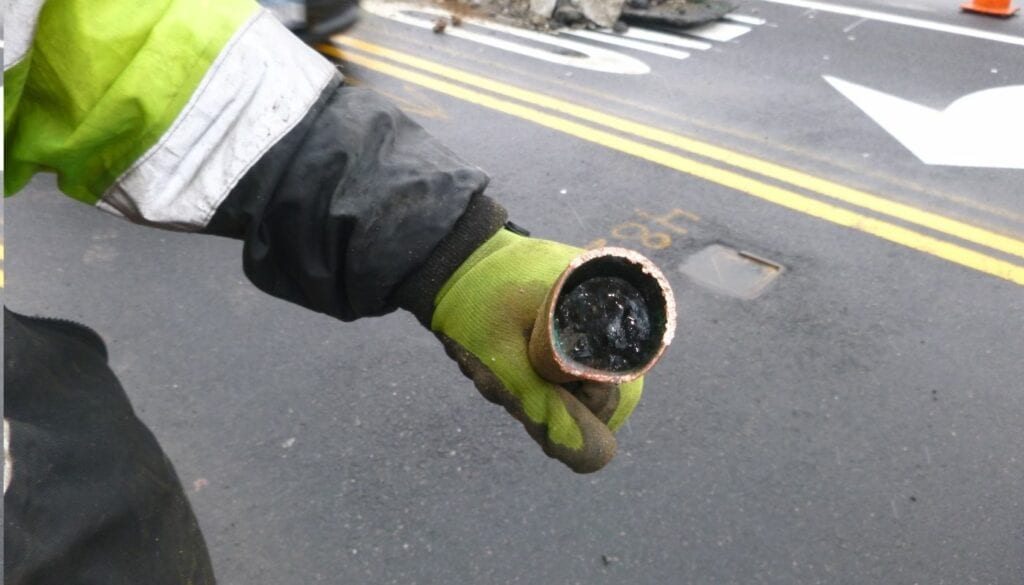 Don't assume that just because your main water service pipe is underground, it can't freeze. Improper installation, location and exceptionally cold weather can stop your water service cold. Learn how to prevent your water main from freezing.
Keep Water Moving
Pipes that go unused during freezing weather are more prone to freezing. The combination of several days of frigid weather and lack of use can cause a pipe to freeze. Keep a trickle of water flowing from their faucets for the duration of any cold snap to help prevent the water main from freezing.
Know Your Water Main Location
Pipes in unheated spaces are in danger of freezing. The water main may enter the home in the basement, crawlspace or another unheated or poorly insulated space. Homeowners concerned about frozen pipes should insulate the pipe at the point it enters the home from the outside. Other preventative measures include having a licensed electrician to install heat in the area, or add insulation to the unheated spaces.
Protect Pipes in Construction Zones
Homes under construction or renovation in the winter may go without heat and no one using water for days. Frozen and cracked water mains can result when the house is exposed to cold weather before insulation, windows or doors are installed. In these situations, the main control valve can crack, and when it is opened back up, the water will spray out from the side of the valve.
Understanding How Deep Your Water Main is Installed
Water mains can freeze if not installed deep enough, below the frost line of 30 inches down. In some cases, obstructions prevent the water main from being installed deeply enough. In New York City, the Department of Environmental Protection (DEP) will require pipes to be wrapped with insulation to avoid freezing.
In extremely cold winters, even pipes buried below the frost line can freeze. Subfreezing temperatures over several consecutive days causes the cold to penetrate more deeply. Homes at greatest risk are those that are not using their water, where no one thought to leave the faucets dripping a bit to keep the water moving. Take steps to prevent your water main from freezing when the forecast calls for frigid temperatures.
Find Out if You Have a Lead Water Service Pipe
Frozen pipes burst because water expands when it freezes. The pipes most often burst when the pipe starts to thaw, and water tries to run through a frozen section of pipe. Many New York City homes still have their original lead water service pipes. Lead is a softer metal and more prone to freezing and bursting. If you've been putting off replacing a lead water service pipe, consider getting that done before freezing weather sets in.
Sometimes it can take a week or more for a frozen water main thaw. That's why it's always better to call for an assessment and emergency water main repair if your water stops flowing during a cold snap.