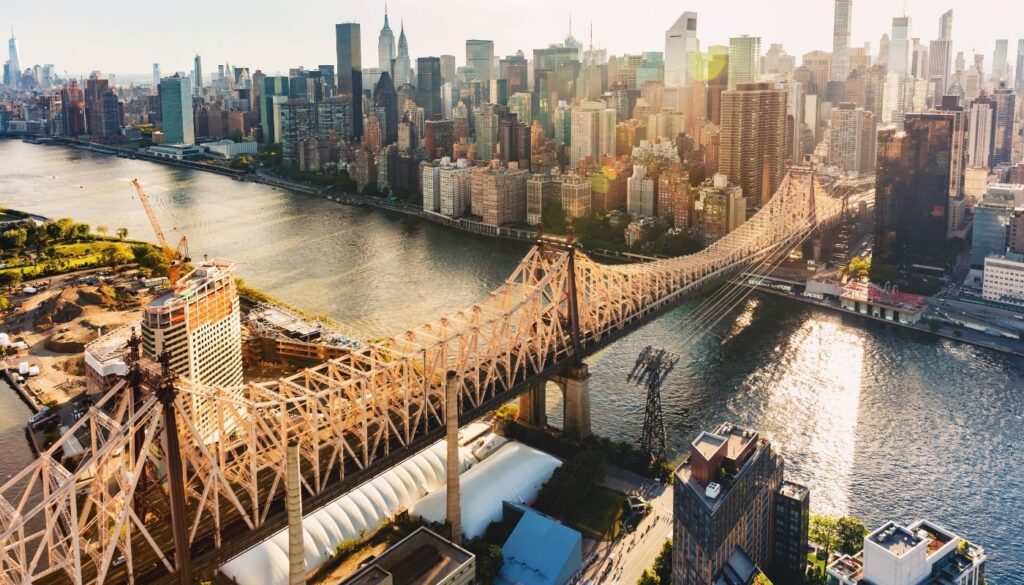 New York City has one of the largest and most technically impressive water supply systems in the entire world. For a city the size of NYC, it needs to be a marvel of engineering to make sure everyone gets the water that they need. If you've ever wondered about NYC's water main system or how water gets to NYC, we'll go over the major parts of the process here so you can appreciate just how much work goes into making your sink or shower run.
Watershed Beginnings
Water that gets distributed around NYC comes from three surface water sources. In the US, there are only five metropolitan areas that use surface water for the residents of the city, and NYC is one of them. We pull the water that we get here in the city from the Croton watershed—which lies to the east of the Hudson River—and the combined watersheds of Catskill and Delaware, which are both west of the Hudson.
Miles of Aqueducts
From the watersheds, gallons upon gallons of water travel via gravity through a massive aqueduct system. One of these aqueducts is the Catskill Aqueduct, which we still use today despite its being over a century old. Millions of gallons of water make the miles-long trip through these aqueducts every day. Some of these aqueducts are so large that mechanics have to use submarines in order to inspect them for leaks.
Pitstop at the Reservoirs
All the water that travels through the aqueducts is completely unfiltered and untreated, meaning it needs to stop off somewhere to be sanitized. That's where the reservoirs come in. One of the most important reservoirs is the Kensico Reservoir which houses the world's largest ultra-violet water treatment plant. The water then moves to the Hillview Reservoir in Yonkers, where it gets another disinfection. The water at the Hillview Reservoir gets high enough that the force of gravity will take the water into all the homes that need it.
Three Major Water Tunnels
NYC has three major water tunnels that distribute water throughout the city. Water Tunnels No. 1, 2, and 3 all branch out into the many, many different smaller lines that bring water to homes and businesses in NYC. There are 1,000 different sampling sites around the city that help make sure that the water quality stays the same no matter where in the city it is.
Now that you know a little more about NYC's water system and how water gets to the city, you can start to understand how incredible it is that this system has been around for so long. When it needs to expand, and there needs to be new water main pipe installation, Harris Main and Water Sewer Contractors is there to make sure everything goes smoothly.