There are different types of water main breaks—with some being more severe than others. An emergency broken water main repair is necessary in severe scenarios. For instance, if you are experiencing a geyser like leak that is surfacing from a hole in the roadway, you should schedule a repair immediately. You may also require emergency work if the leak is flooding your basement or has created a sinkhole on the outside of your home.
In severe cases such as those listed above, your contractor should obtain an emergency work permit, be prepared with water pumps, and the proper machinery for excavating in an active water leak.
Water main repair services may also be required in cases where it may not seem as severe. Yet contacting a professional is important to insure you do not accidently cause an emergency situation to occur. For example, if you are experiencing a slow drip of water from the main water valve inside of your house it is suggested not to touch the valve or pipe. Even if you feel that you are making what appears to be a temporary fix, it very well may end up being an all-out emergency after tampering with a 50 year old pipe. In this and similar cases, it is suggested to let the pipe drip and contact a licensed plumber to advise on the next step.
If the broken water main repair has occurred on the outside of the house, it is suggested to call the town or city to perform an onsite inspection. In NYC, most homeowners assume that if the leak is beyond their property line, the city will assume responsibility for repairing the leak. Unfortunately, this is not the case, the property owner is responsible for the entire service line. This includes the connection point (tap connection) up to the city water main in the roadway. The moment you discover your service line is leaking, it is important to find a trusted sub surface water main and sewer contractor within 3 days to begin scheduling the repair work.
First, the city or town employee will use a listening device from inside your home at the point where the water main exits the house. If they pick up on a rumbling noise it is most likely the service line that is leaking and must be repaired. If it turns out that the city main is leaking the city agency will then assume responsibility for repairing the broken city main but not before performing a noise test on your pipe.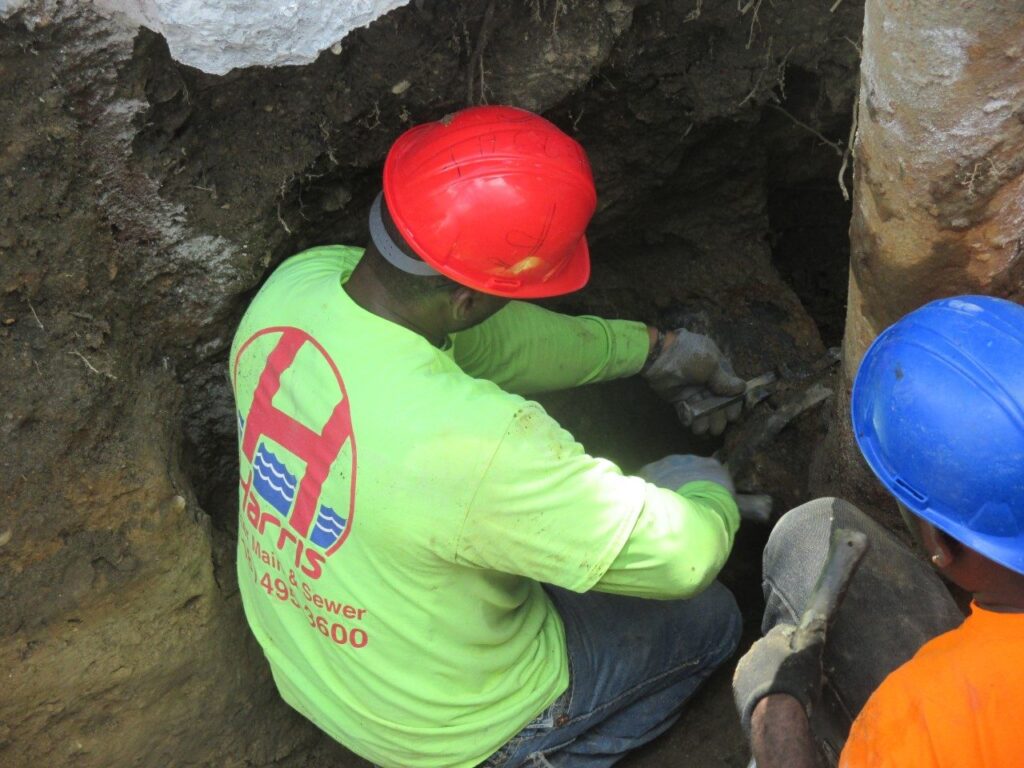 Immediate steps to take after a water main break
Contact your insurance company and see if the repair work falls within your coverage
Contact the agency who regulates the water and confirm that it is safe to use the water
Find a trusted Licensed Master Plumber who has experience with sub surface water main repairs.
Confirm that the repair or replacement work includes a warranty