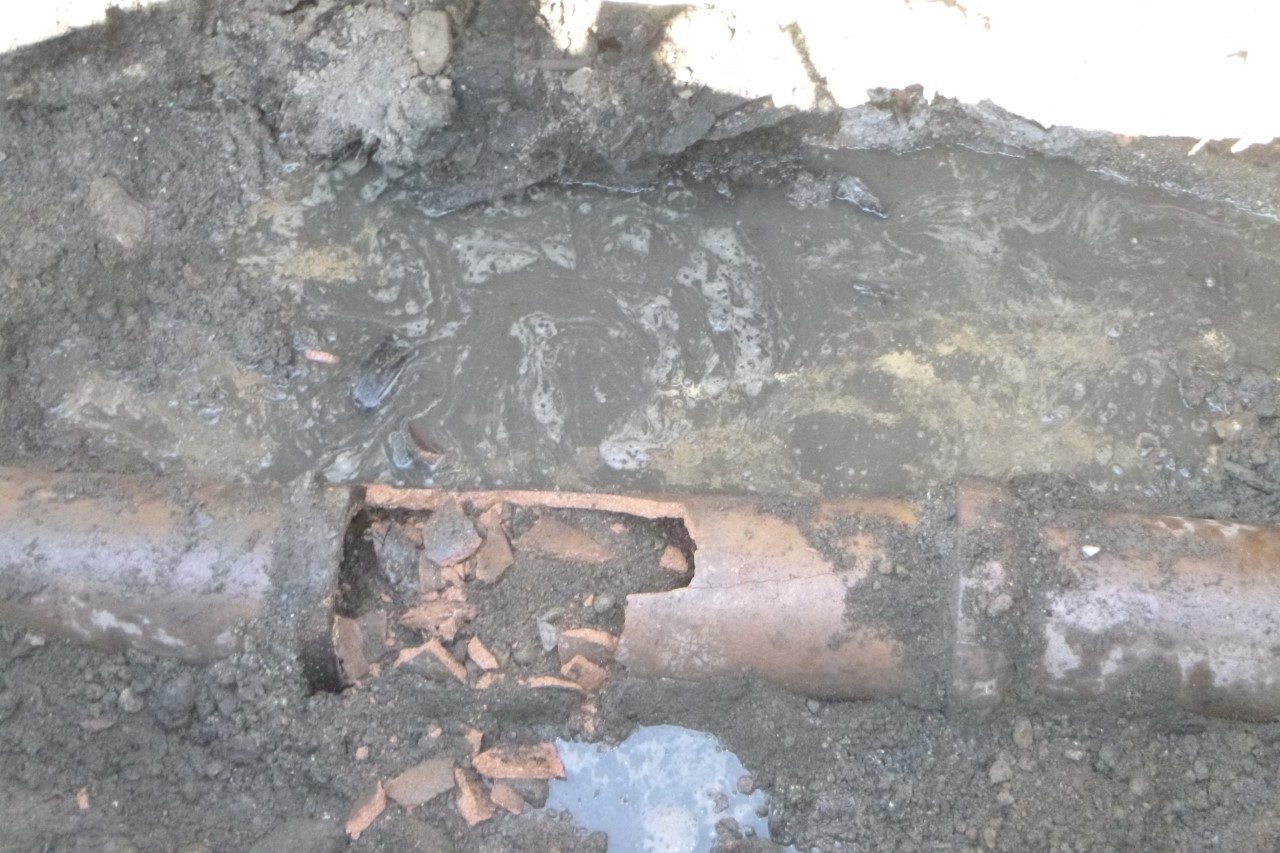 The Risk of Water Contamination in Damaged Pipes is debated on a regular basis. There are many different theories and opinions on the matter. However, the truth is, most people do not want to face the harsh reality and think about the possibility of contamination in their water.
If you have any issues with pressure, it is natural to think the pipe is cracked or broken and the surrounding earth is entering the pipe. Unfortunately, in many areas of NYC, the surrounding earth is filled with contaminated elements. These elements make their way into broken pipes, travel with what one thinks is clean water, and the contaminated water is used normally.
Another common concern is if the pipes are made of lead—which is also a highly debated topic. Many homeowners perform lead tests on their water without understanding the true risk of any lead levels in the pipes. If you have a lead pipe that is broken, you are at a much larger risk, especially with the additional possibility of soil contamination.
Recently, we completed a water main repair in Brooklyn which was completed on an emergency basis after the property owner found out that their water main was made of lead. They had been in the house for over 15 years and had no clue the pipe was lead until they called a licensed plumber to investigate a leak. Changes were made to ensure their safety.
We also experienced a scenario where the owner completed a water test, which came up positive for contamination. They could not understand how this was possible as they had never repaired the water main and the pipe was not actively leaking. At this point they decided to complete the water main replacement to avoid any issues. When the main was being replaced, the installation crew found the issue. The pipe had begun to corrode and was then flaking off into the water.
A few months later we completed another water main repair in Brooklyn where the property owner had no complaints about their water main at all. However, she did start to experience a few health issues such as nausea and vomiting. Her doctors could not understand why. After a few weeks of research, they suggested that the water main be replaced. After the new main was put in they would monitor her health for any change.
As a complete surprise, the water main was replaced from the street, as well as inside the house, and her ailments started to subside. One week later she was back to her normal self—feeling great! The doctors were shocked as they never had a patient experiencing these issues as a direct result of contamination in their drinking water.
How to avoid contamination in your water:
Test your water for lead at least once a year. There are several types of tests to perform that are available almost anywhere. In addition, your town or city may offer a free test
If you have lead or galvanized pipes, you should upgrade to copper which runs no risk of contamination
If you water main is leaking or has a small crack, it should be repaired or replaced as soon as possible. Do not wait until you have an all-out failure and need to replace the pipe on an emergency basis.
How fast is the water installation process?
If you live in the five boroughs of NYC and your water main is leaking, the pipe replacement can happen immediately. Both the DEP (Department of Environmental Protection) and DOT (Department of Transportation) classify a leaking pipe as an emergency. This allows the licensed plumber to work on an emergency basis.
The plumber can obtain his street opening permit online within a matter of minutes. The DEP permit may take a few days but there is some flexibility that allowing the plumber to submit the permit after the work is completed.