Three was a good amount of water coming out of the roadway last week which caught all of the neighbors by surprise. Everyone assumed that the city water main was leaking and began calling 311 nonstop as the leak became more severe.
To everyone's disbelief, the property owner was responsible for the pipe under the roadway and DEP began investigating all of the surrounding houses to determine where the water was coming from.
After investigating for 4 hours the DEP finally concluded that the water main break was coming from a building 40' and 3 houses away from where the water was surfacing in the roadway. The property owner was failing to understand how this was possible until we explained that water will travel underground until if finds the weakest point in the ground and at this point it will surface, even if this point is 40' away.
Harris Water now had to begin working on the new copper pipe installation on an emergency basis by first preparing to open the roadway over the city main.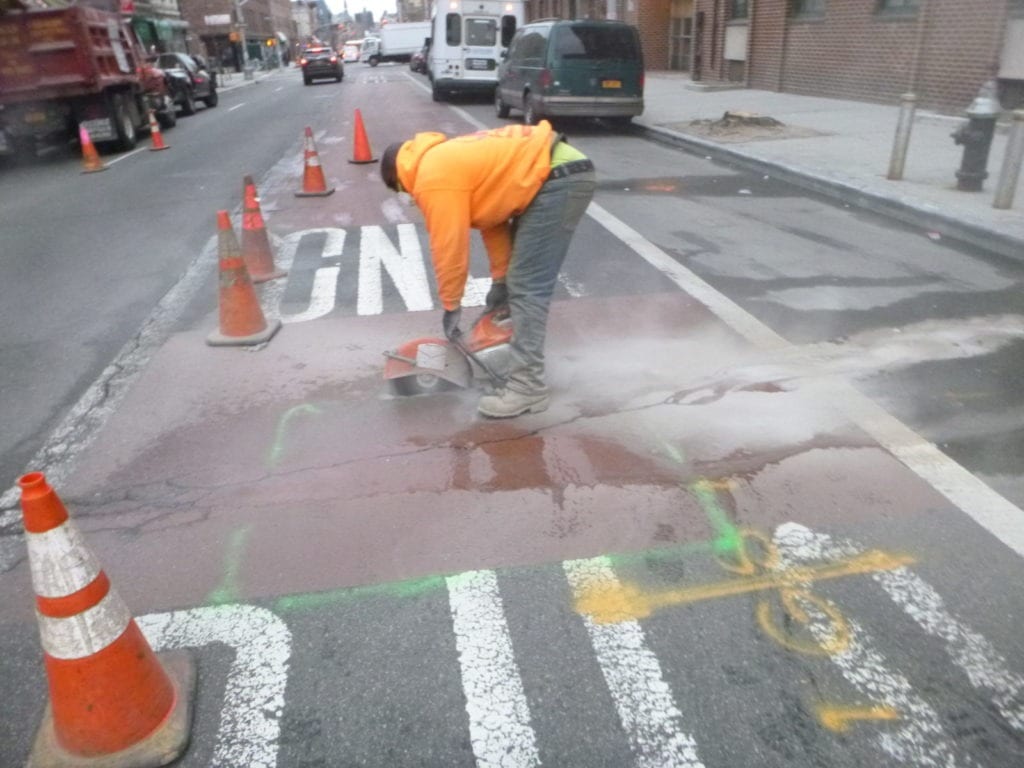 Next the crew continued by jack-hammering the sidewalk.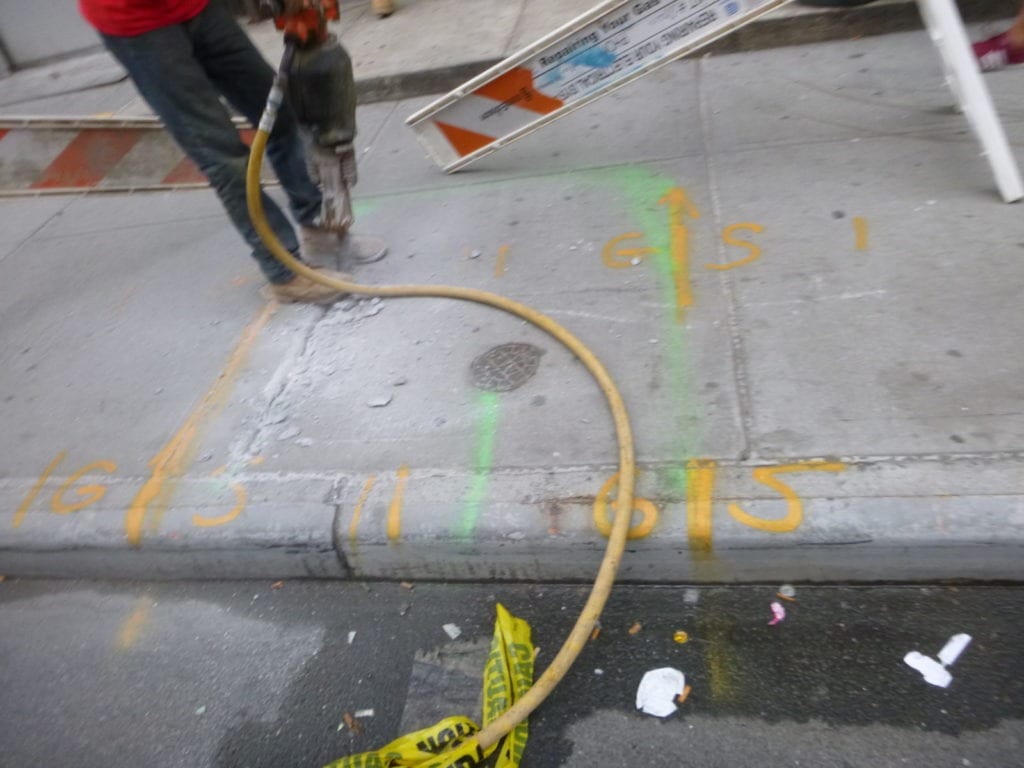 And we continued to work until the new pipe was ready for install.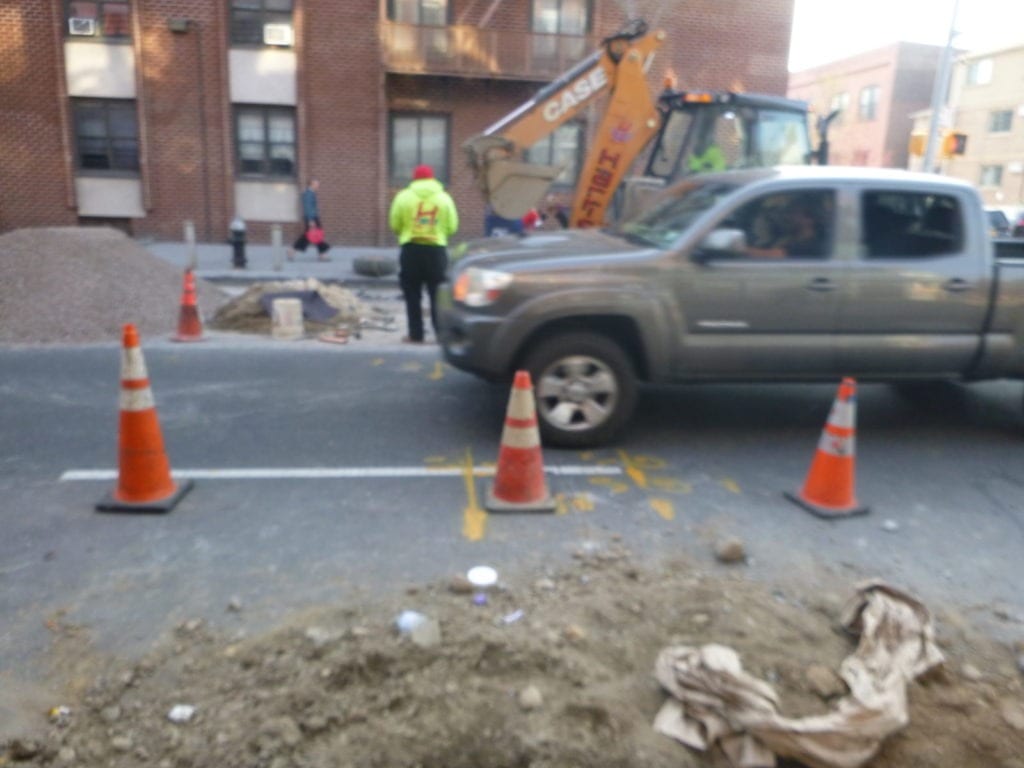 Finally the pipe was installed and connected to the city water main relieving the property owner of any further issues!