Recently one of our customers received a DEP Cease & Desist Notice after the DEP was notified of a sinkhole in the roadway. The DEP performed a video camera inspection on the inside of the pipe and confirmed that the old clay pipe had collapsed causing the sinkhole.
Harris Sewer now had to perform the sewer repair on an emergency basis before matters worsened. The repair crew arrived on site and first marked out the roadway for the excavation process.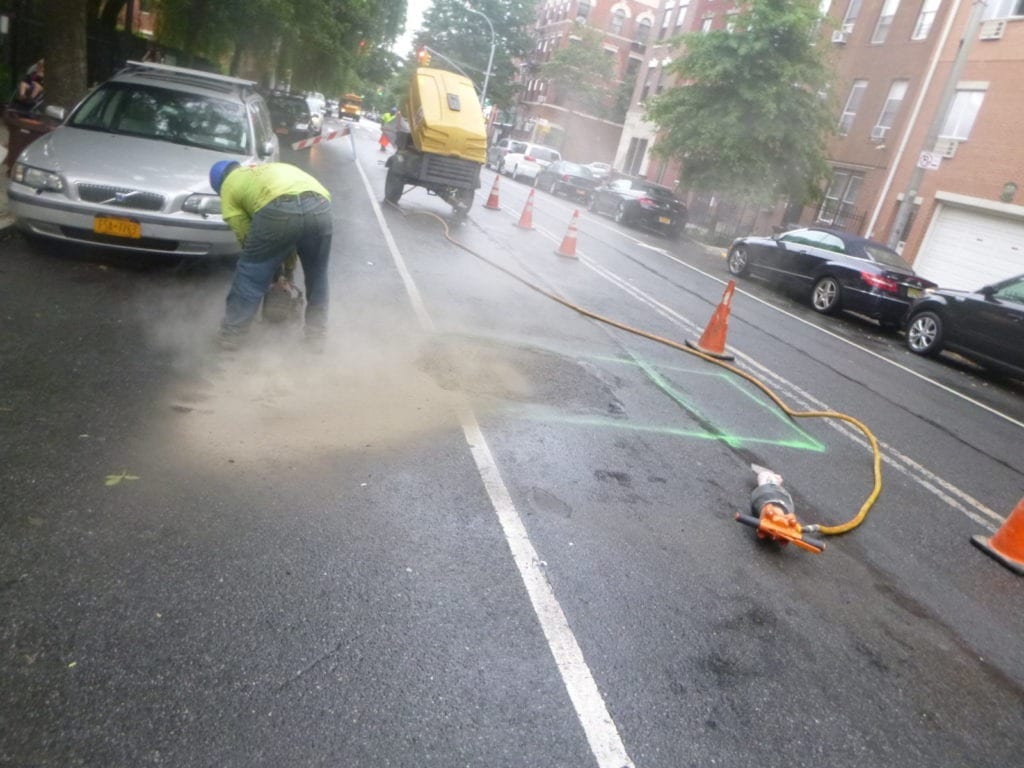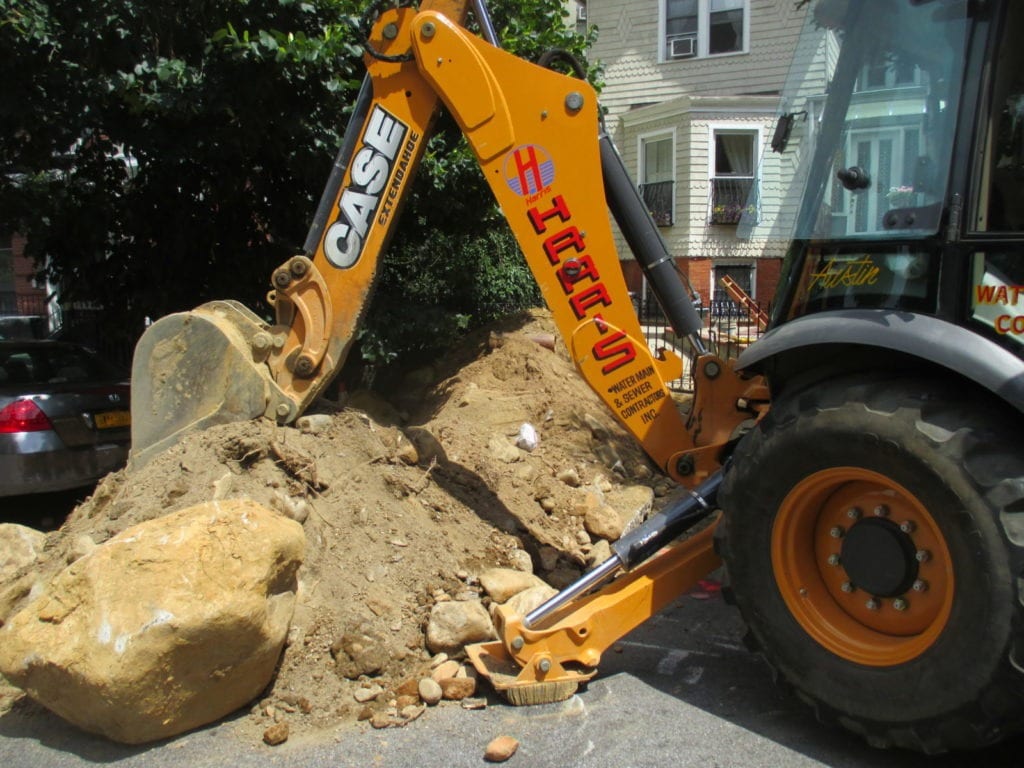 Next the crew continued to dig with a backhoe when the encountered large utilities in the roadway which now required the crew to dig by hand as opposed to the standard with a backhoe.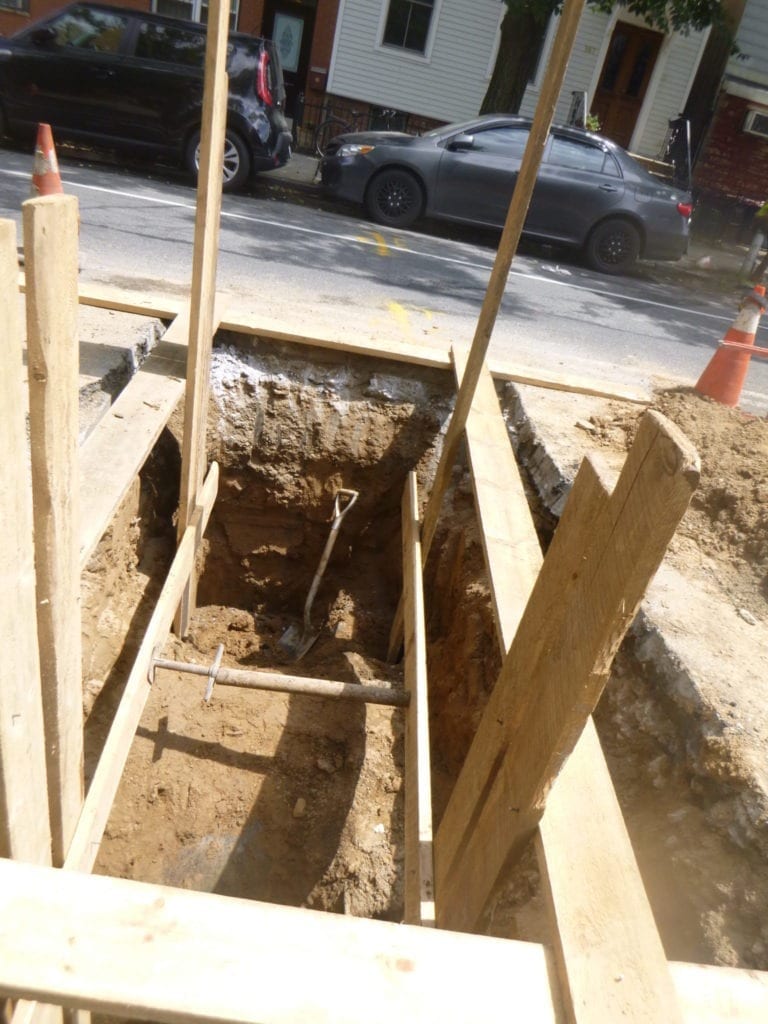 The repair crew had to make tunnels below the large utilities and push the pipe from one side to the next.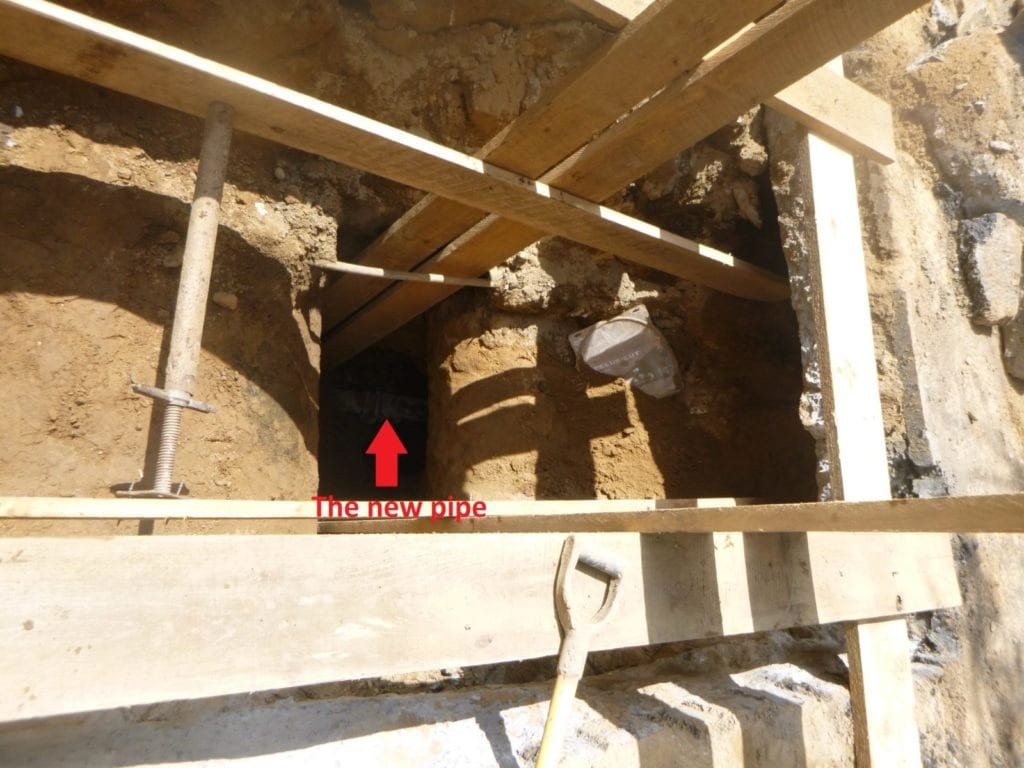 The new cast iron pipe was installed and inspected in the roadway within 6 hours and the homeowner was now relieved of the DEP violation.