Sewer Backup Fixed with Pipe Repair
One of our customers had been suffering from sewer backups for over one year now and was well aware of the actual problem with their sewer line. We had completed a video inspection for him which displayed his clay sewer line broken in several sections as well as a heavy root intrusion through the pipe. The customer was very open about his thoughts and stated "If I have to clear the sewer every other month it is better than spending thousands of dollars to have it replaced".
We of course reminded him about the risk of reaching an all-out failure of the sewer line, at this time the customer just wasn't ready to perform any repairs.
Three months later he called us in a panic and sent a few pictures of the current status. He hired a local plumber who was no longer able to clear the pipe. He said the blade was coming back shiny, which indicated that the pipe was completely separated and had to be replaced. The sewage started backing up in the trap as it had been.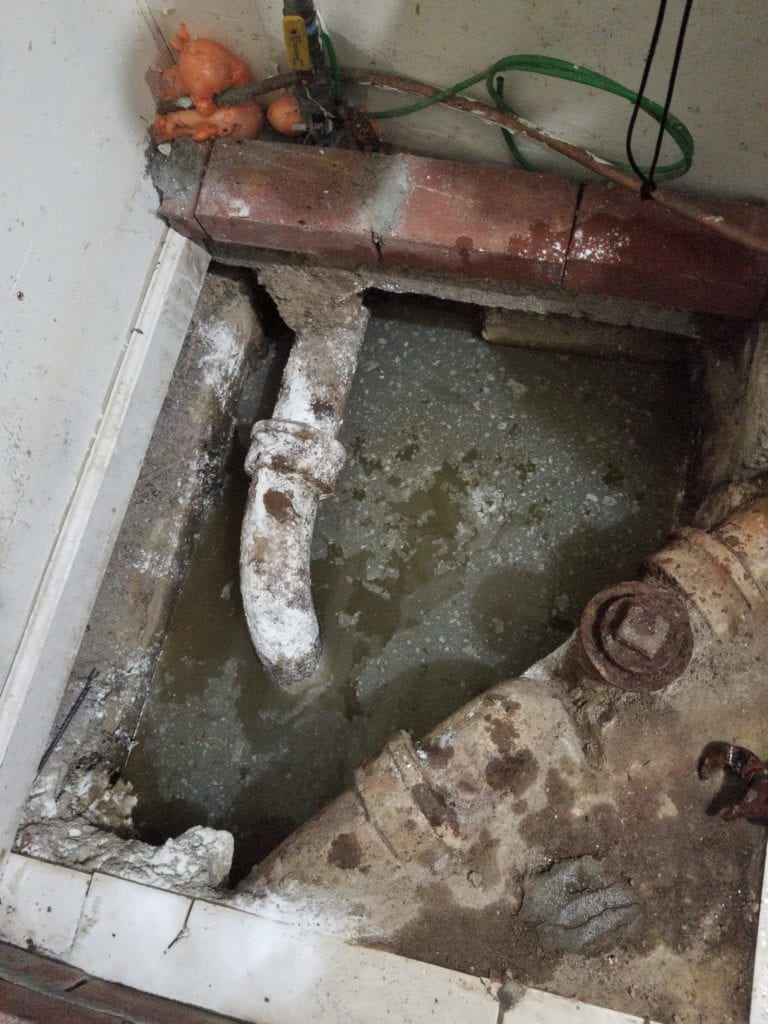 Shortly after the sewage started to backup in his bathtub which he had never experienced. This is when he knew something had changed.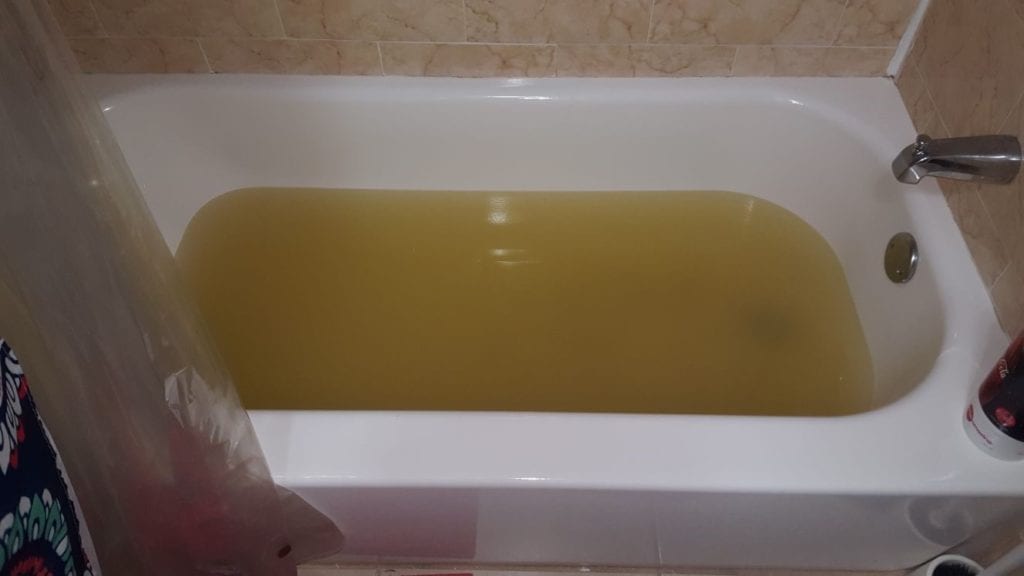 Harris began applying for DEP permits and scheduled the work to start within days of hire. We first began by digging with a backhoe on the sidewalk until we reached the existing sewer line, which was 8' deep.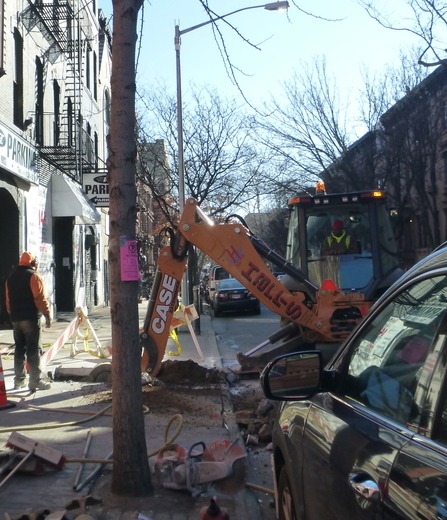 Once the new sewer line was installed under the sidewalk, the crew began working on phase two under the public roadway. To this customer's surprise, the property owner was responsible for the water main and sewer all the way out into the middle of the street. This tends to be a major misconception for most NYC homeowners as the laws differ in Long Island and Westchester where the homeowner's responsibility stops at the property line.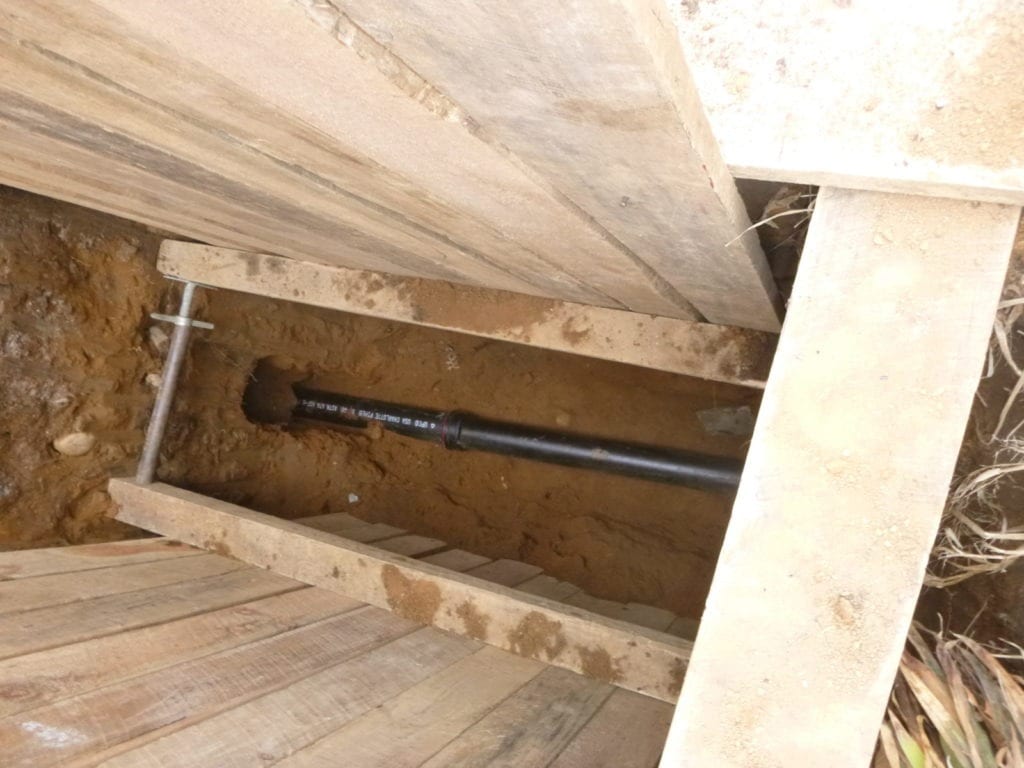 The entire sewer installation was completed in two days and the home had a fully functional sewer line by 2pm on the second day of work. All DEP inspections were approved leaving for another satisfied Queens homeowner!
---