This Queens homeowner was aware that he had a lead water line that had sprung a small leak several months prior. In the back of his mind he knew that the main had to be replaced simply for the fact that it was lead, and now that it had a leak, he continued to tell himself he better have it changed before things got worse.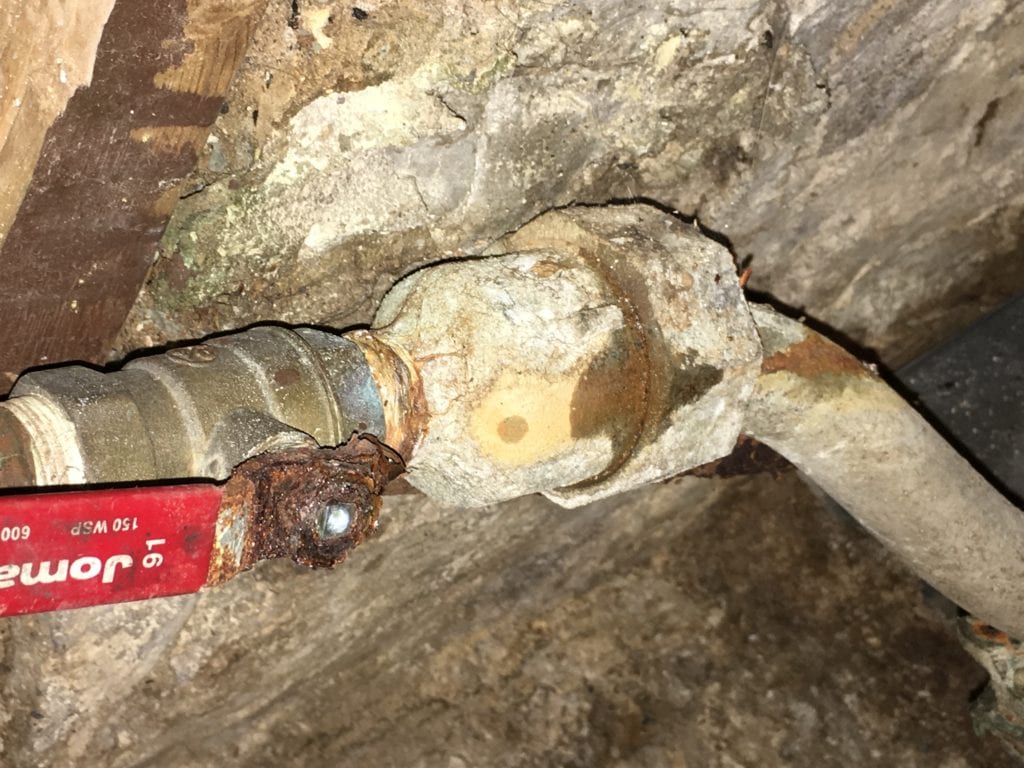 Time caught up with this Queens homeowner after receiving a violation for his lead water main leaking onto the public sidewalk. The DEP gave him a "3 day notice" to have the pipe replaced from the street, to inside the house. Being that the pipe was made of lead, he had no choice but to replace the entire service line as it is illegal to perform any type of repair on a lead water line.
 The new water line installation began within 48 hours. Because the city water main was located on the opposite side of the street from his house, the contractor had to make two holes in the roadway before reaching the sidewalk where another excavation was to be completed.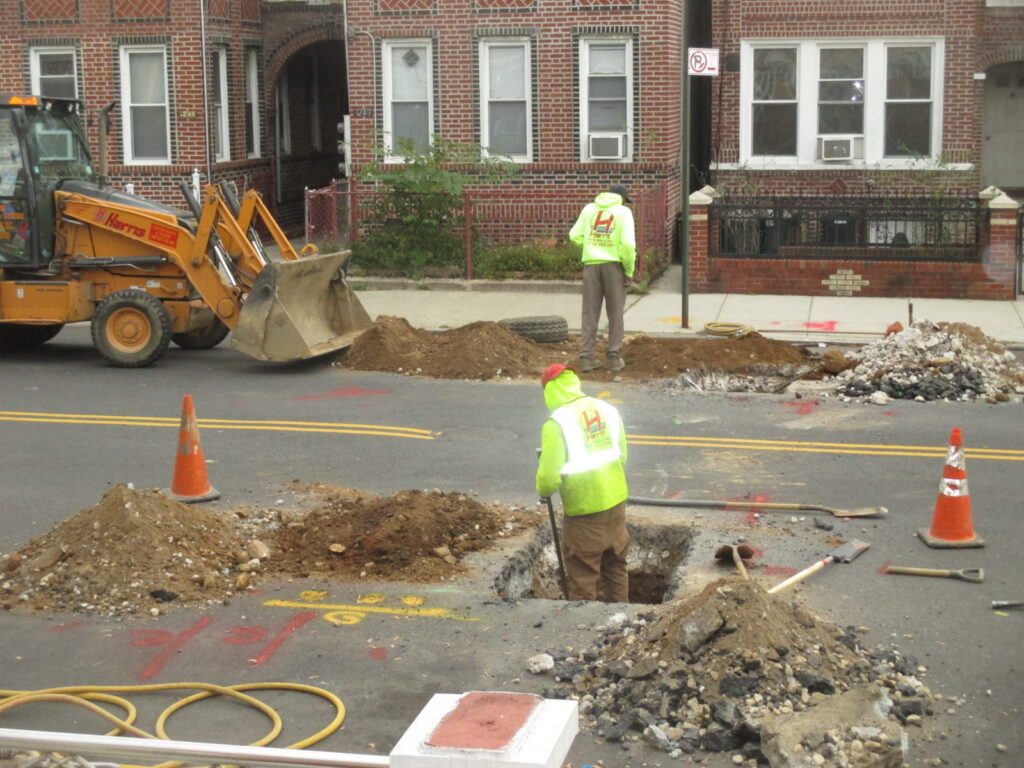 The new water line included 75' of new 1" copper which is considered a "long run", which may take double the time to install than if it was a "short water". Once all of the excavations were completed, the on-site crew began making tunnels below ground with compressed air and blow pipes. This particular job required three tunnels below ground, one of which was 20' long to get from the "long side" of the street, to the short side. 
Now that the tunnels were completed, the new copper pipe was installed from one tunnel to the next and finally connected to the city main in the street.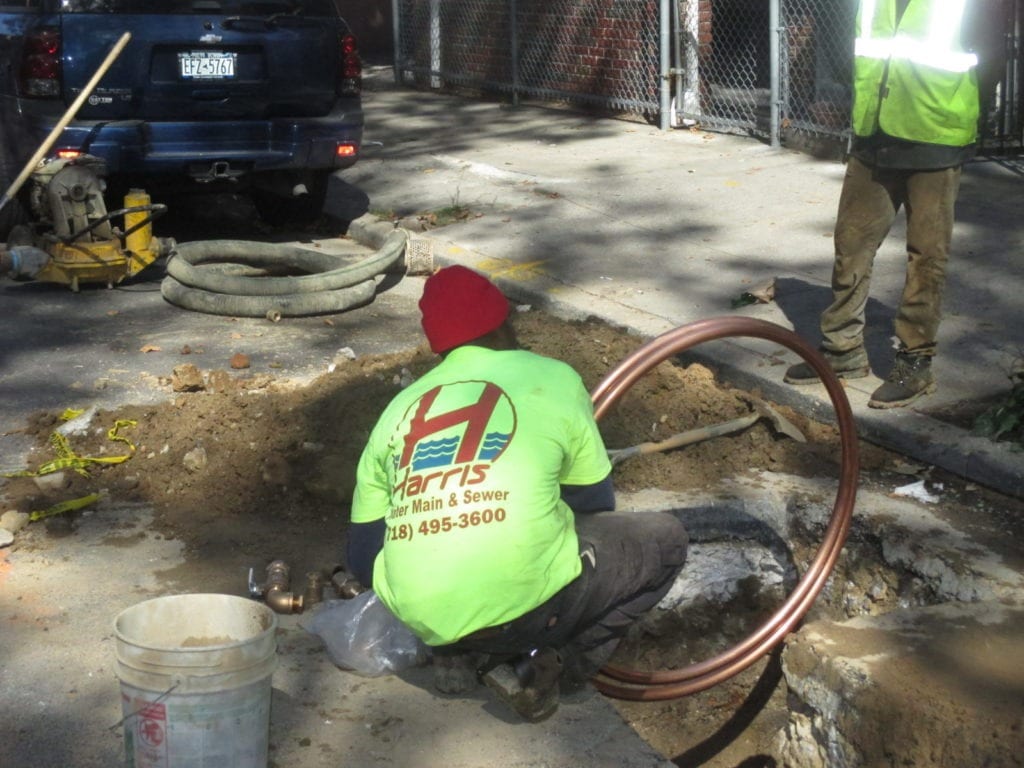 And the other end of the pipe was connected to the existing piping on the inside of his house, with a new ball valve.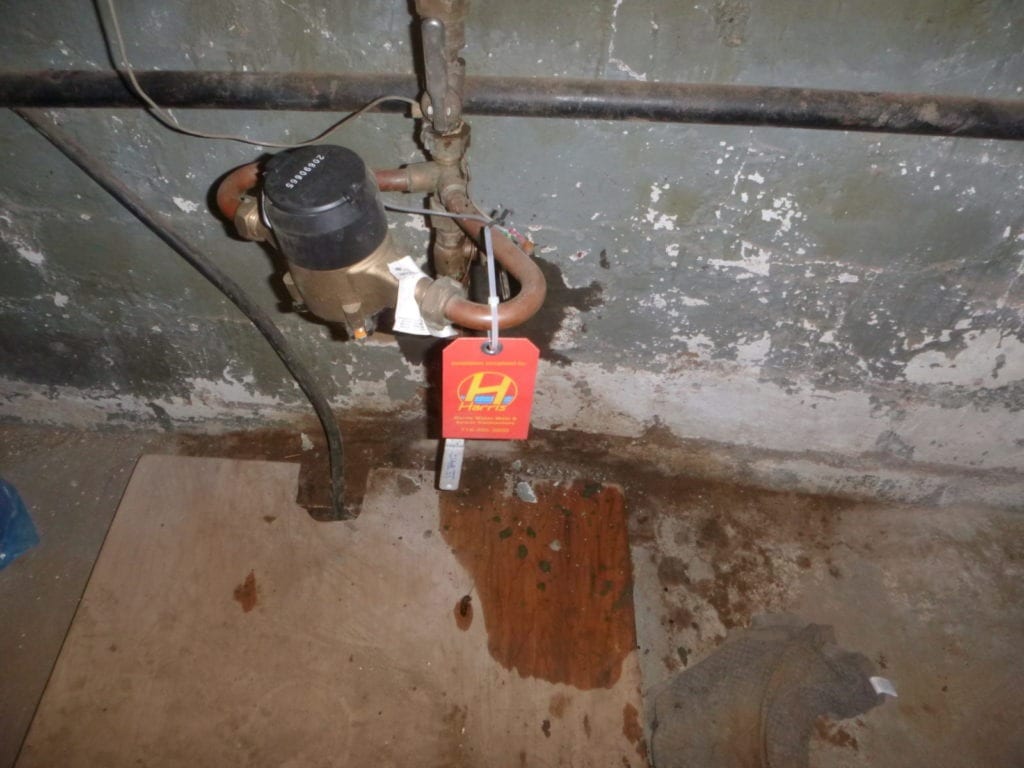 At the end of the day the homeowner was not upset about the emergency water line replacement as he no longer had a lead pipe feeding his house. His only wish was that he did not have to rush and had planned for the installation with more time.