Recently in Brooklyn a homeowner had received a DEP 3 day notice for having a leaking water main.  A neighbor noticed water showing up in the roadway for several days when she called 311 to report the leak. She suspected that there was a problem with the city water line due to the location of the leak, this is a major misconception.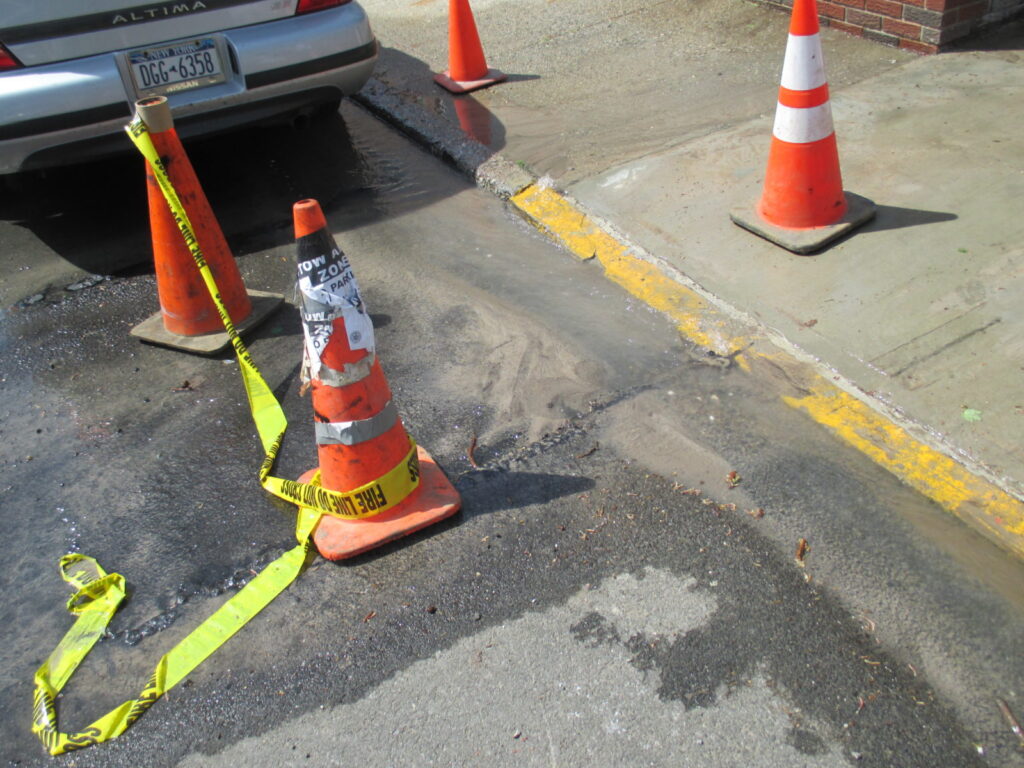 Many homeowners throughout NYC assume that they are responsible for their water main and sewer lines up to the sidewalk, and at this point it is the responsibility of NYC. The homeowner was issued a violation stating that she had 3 days to resolve the leaking water main. 
As part of protocol when working on an emergency basis, Harris water obtained DEP tapping records and an emergency highway permit to begin working on the leak. Tapping records provide basic information on the homeowner's water line. Ex: location, when it was installed and size of the pipe.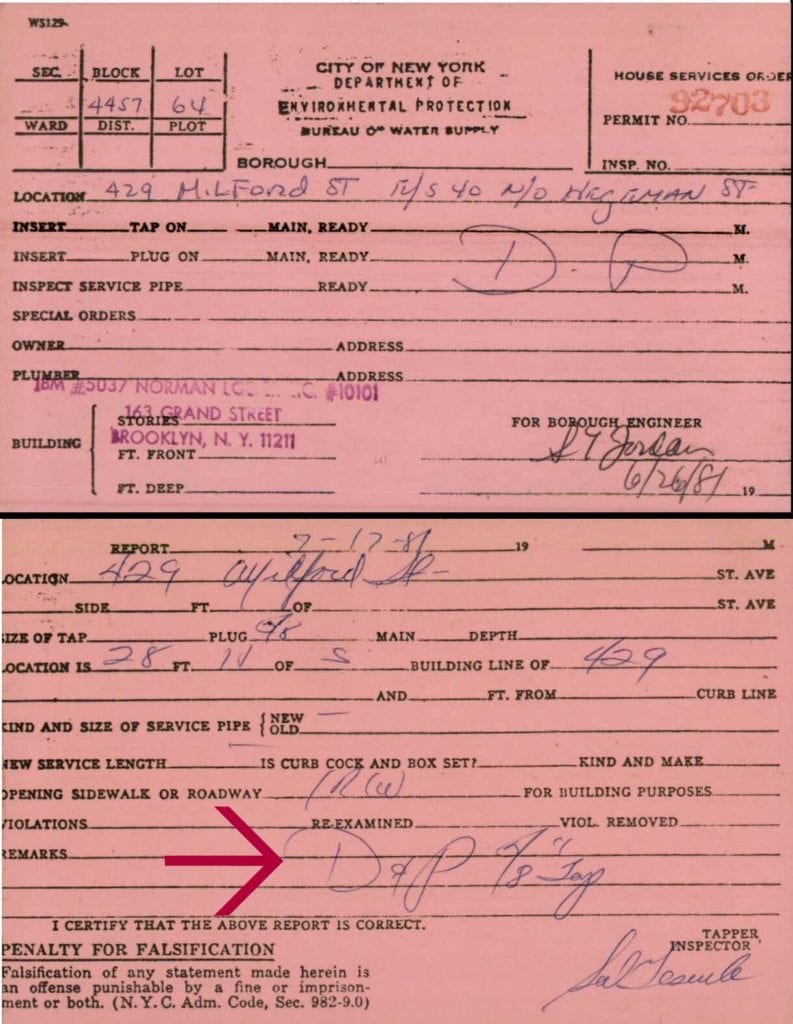 The records displayed that the water line tap connection had been destroyed and plugged in 1981 which came as a complete surprise; the current homeowner had been in the house for 11 years and had been paying a water bill the entire time.  Harris chalked it up to inaccurate records and began digging in the roadway to repair the pipe.
**A tap connection is the valve that connects the private water line to the city water line. The tap controls the amount of pressure feeding the house which is dependent on the size of the tap.
The roadway was now opened and the repair crew encountered more water as they continued to dig.  After one hour of excavation, it had become apparent that the leak was coming from the point where the homeowner's pipe connects to the city pipe.  It was suspected that the fitting which connects the two pipes had sprung a leak.  The crew was ready to make a simple repair when they noticed that the leak was coming from the tap itself. It turns out that the tap had been destroyed and at some point the roadway had been opened illegally for the faulty connection.  Someone had installed a small piece of copper inside the tap which would avoid the tap from leaking when previously plugged.  At this point they re-connected the copper water line that had been left in the roadway.
Harris now had to contact DEP for an emergency tap installation.  Time is of the essence, it was Friday afternoon and the homeowners could not be without water for the entire weekend. The DEP tappers arrived at the house one hour after the call was made and installed the new tap within twenty minutes of being on site.  The homeowners existing water line was now connected back to the new tap before the roadway was closed and the 3 day notice was now settled.