Recently in Queens a property owner was converting their house into a three family home. As part of the NYC DOB regulations they were now required to install sprinkler heads on the inside of the home. The sprinkler heads will also call for a larger size water main coming form the city main under the roadway, to inside the house.
The primary reason for the larger size water main is to make sure there is an adequate amount of volume and water pressure feeding the sprinkler heads in the event of a fire. The property owner hired an engineer who determined the exact size main that was required, as well as getting the plans approved by the DOB. The engineer was also required to draw a special set of plans for the DEP to approve, which would also include the approval for a back-flow device on the new water main.
In this case the approval was for a 3″ combined water main, this includes both the sprinkler and domestic water in one pipe which will branch off on the inside of the house.
The combined water main included a connection on the city main in the roadway which had to be off set due to another utility that was obstructing the wet connection from being installed straight as it usually is.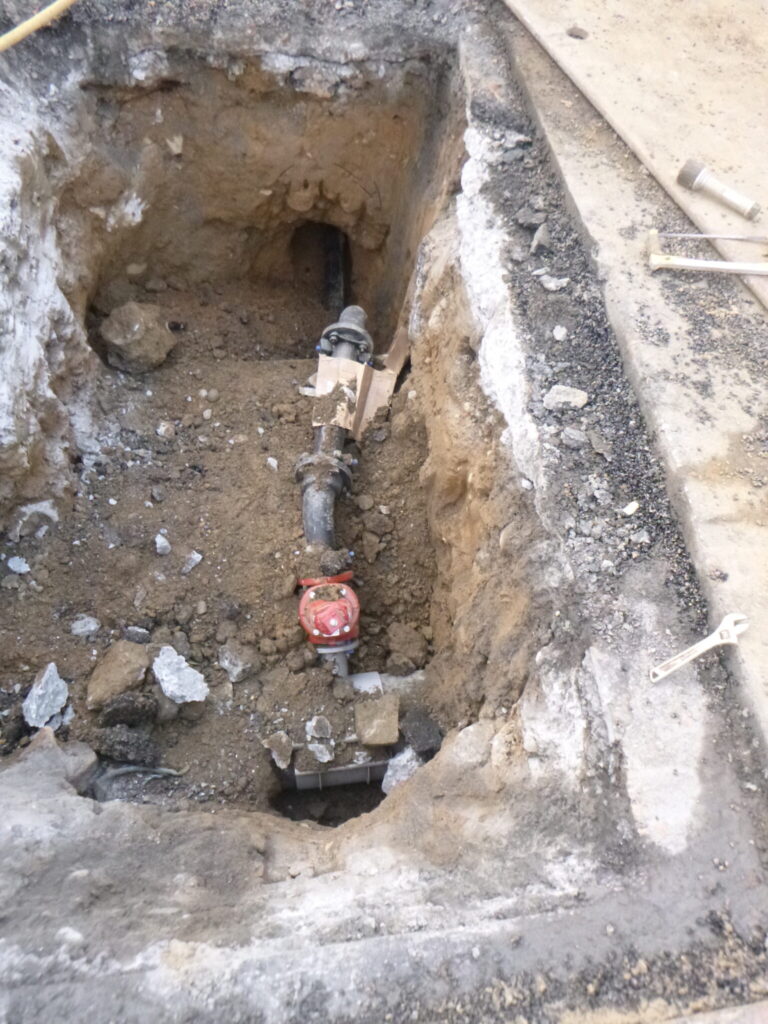 Once the wet connection was installed the new 3″ ductile iron pipe was installed to the sidewalk where the new curb valve was installed. A curb valve is required on any water main feeding a fire sprinkler system or any domestic water main larger than 3″ in size. The DEP plumbing code does not require a curb valve to be installed on a domestic water main that is 2″ or smaller.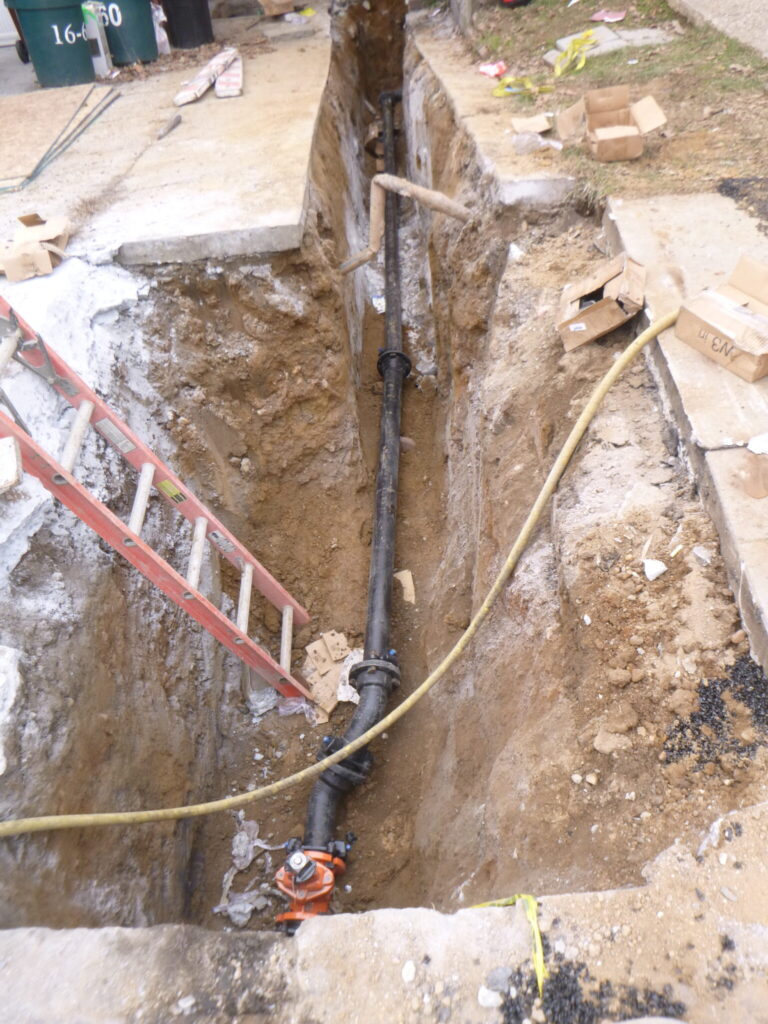 Now that the curb valve was installed the remainder of the 3″ ductile iron pipe was installed to inside the garage where we installed a new OS&Y valve. The OS&Y valve is also specific to a water main including fire sprinkler protection. If you are installing a domestic water main 2″ or smaller the plumbing code allows for a ball valve to be installed instead of an OS&Y valve.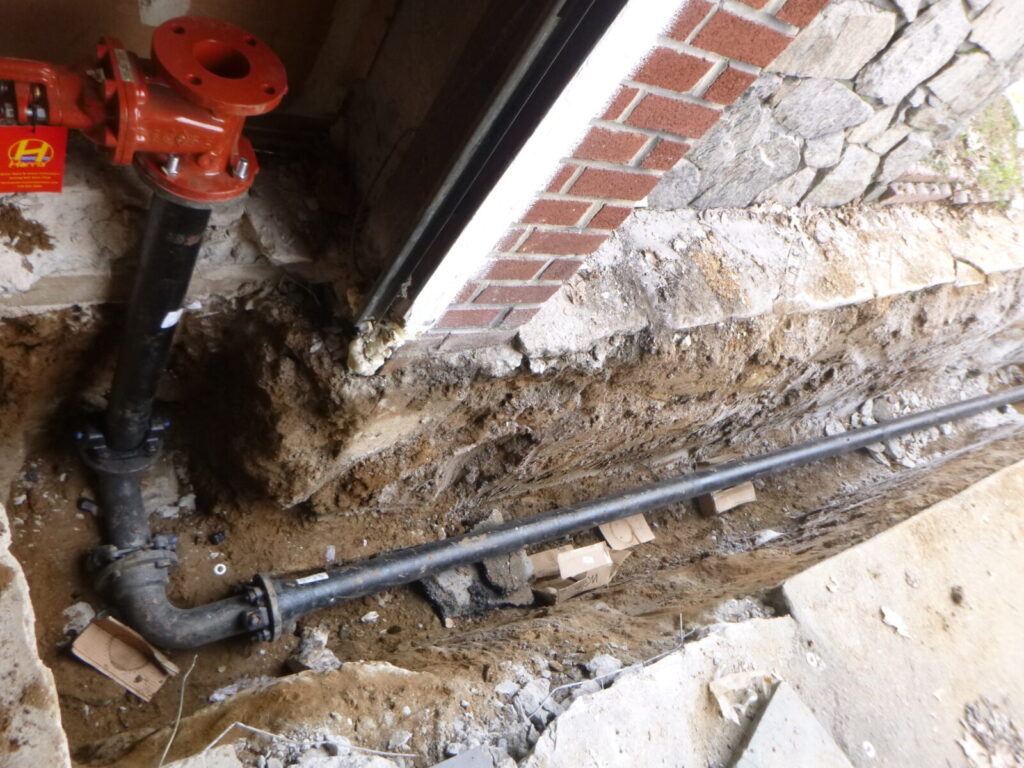 Now that all of the piping was installed and the old domestic connection on the city main was plugged, the DEP inspected and passed the inspection on the new water main. The excavations were back filled and compacted before the final restoration of the roadway and sidewalk were completed.