The property owner of an office building in the heart of New York City was caught off guard last week after being issued a violation notice from the DEP. They were first notified that their fire line in the roadway was leaking into a nearby ConEd manhole and it had to be repaired on an emergency basis.
After our experience replacing the neighbors water line a few months prior, we expected to encounter utility interference in the roadway which would require several off sets of the water main and protective plating. However, working in NYC you just never know as a section of the roadway can be completely different from the neighbor ten feet away.
Other than the utility obstruction in the roadway this job was similar to most other water sprinkler main repairs in Manhattan. We began by setting up the work site in preparation for a full day of excavating and digging in the road.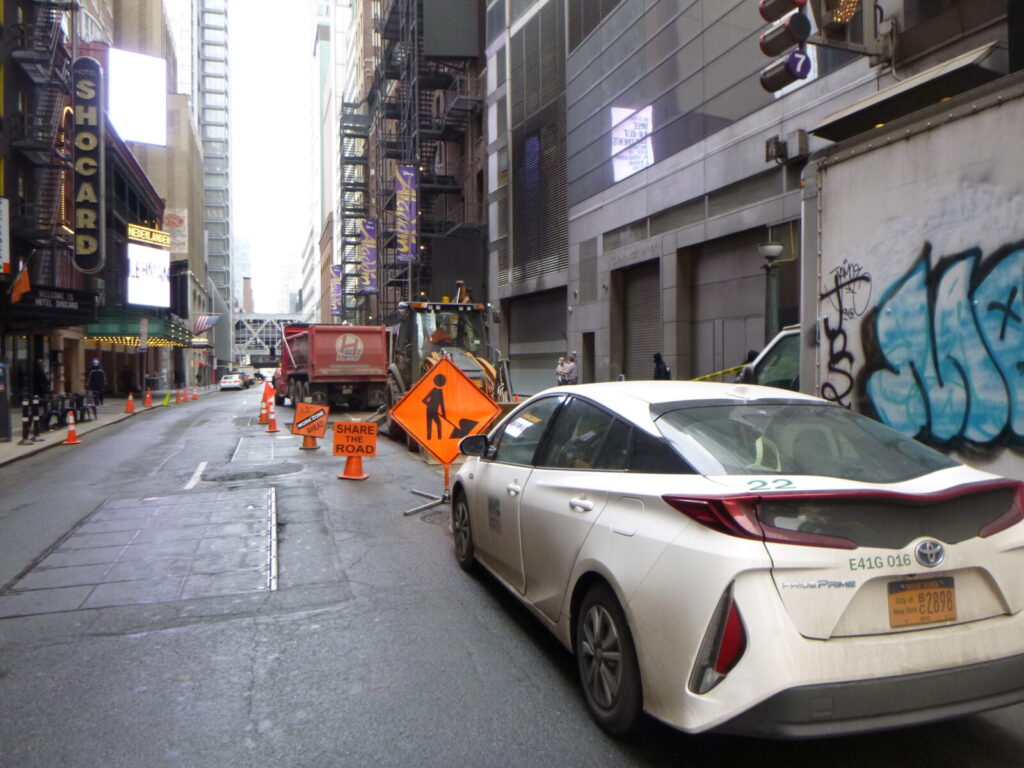 The DEP inspector ended up showing up to our site mid-day to confirm the leak due to the severity. The initial issue was that the leaking water was entering an electric manhole which put the entire block at a safety risk, as well as the possibility of losing power. For this reason the inspector wanted to make sure all of the water was coming from the pipe were were working on and not another source.
Once the inspector confirmed we had the approval to begin removing the old pipe and preparing to install thew new 6″ main.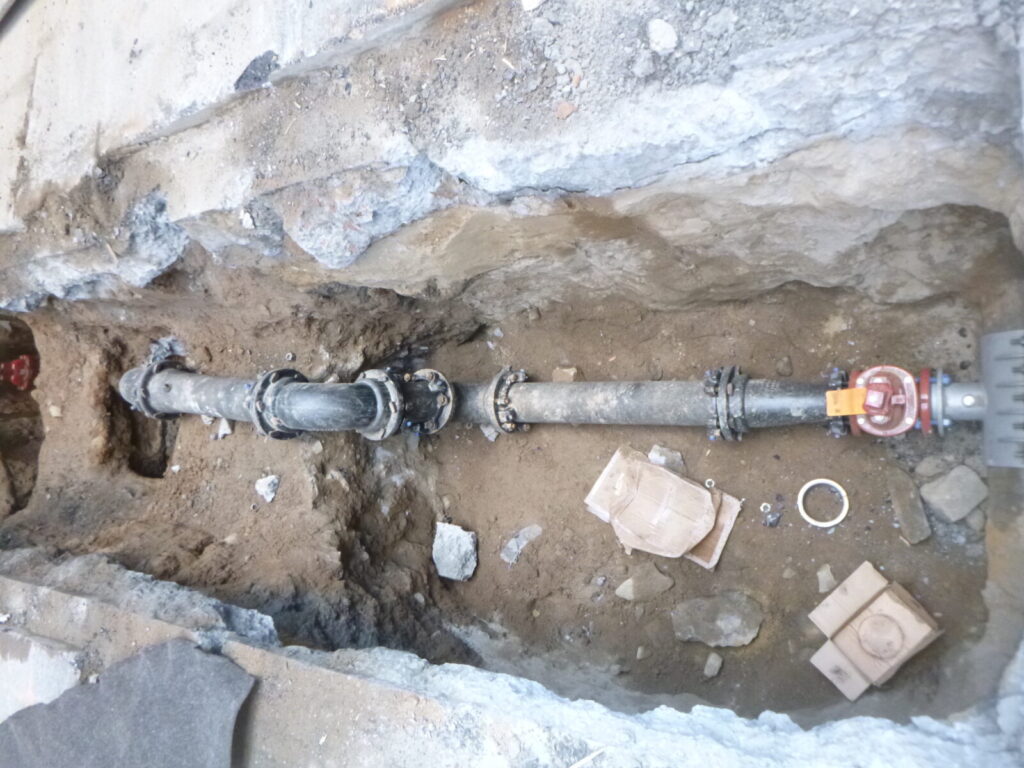 The pipe was installed over and around the utilities in roadway. In some cases we would attempt to excavate and install the pipe below the utility ducts however, these ducts traveled 6+ feet below street level. Installing a pipe at this depth is not allowable in NYC. The piping was completed in one day and the final DEP inspection was scheduled for the very next morning.
After successfully passing the DEP inspection we completed our DOT soil compaction test in preparation for the final roadway restoration.