Recently in Manhattan a building owner had passed the point of frustration, and decided to embark on a project that was long coming. The buildings super had been clearing the sewer line on a daily basis, this was the only way to keep the sewer functional for a period of months. Little did the super know, the sewer was not functional and he was just pushing dirt outside of a broken pipe, to allow for sewage to flow.
Harris began digging in the roadway for what was going to be a timely, challenging and costly sewer line replacement. On the first day, Harris began excavating in the roadway, over the city sewer line.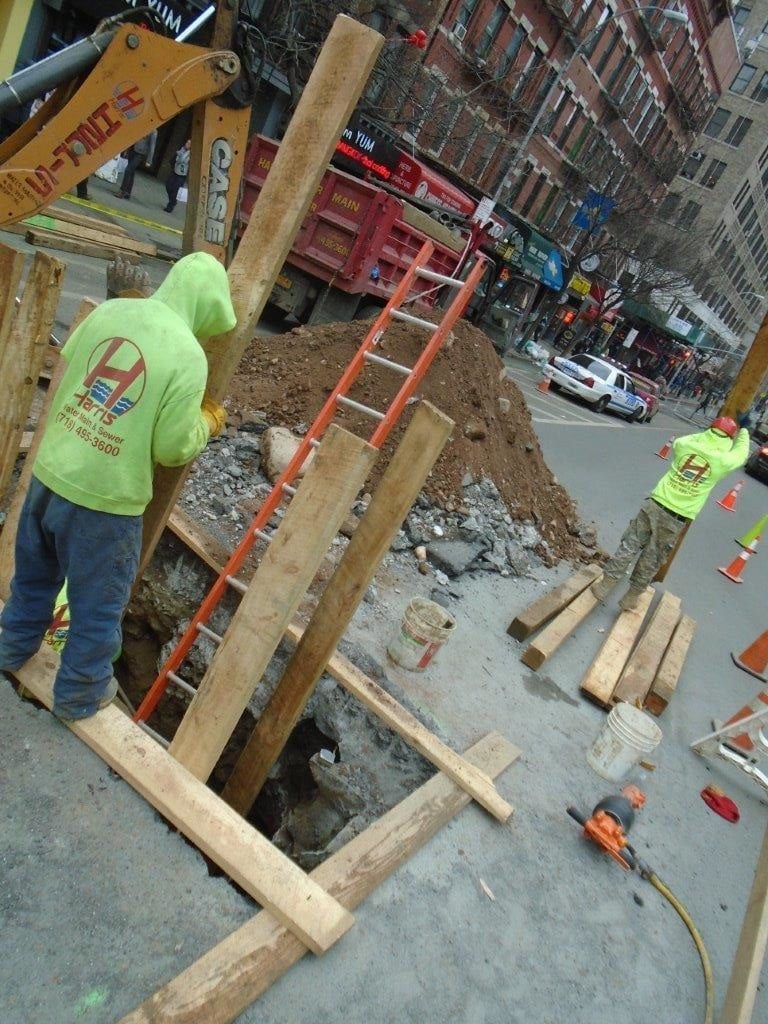 The crew had to continuously work throughout the night in order to get the new sewer line installed. They were faced with extremely challenging digging conditions, big rocks and other utilities to work around. A second hole was made in the roadway, where the sewer would run from the street, to the city sidewalk.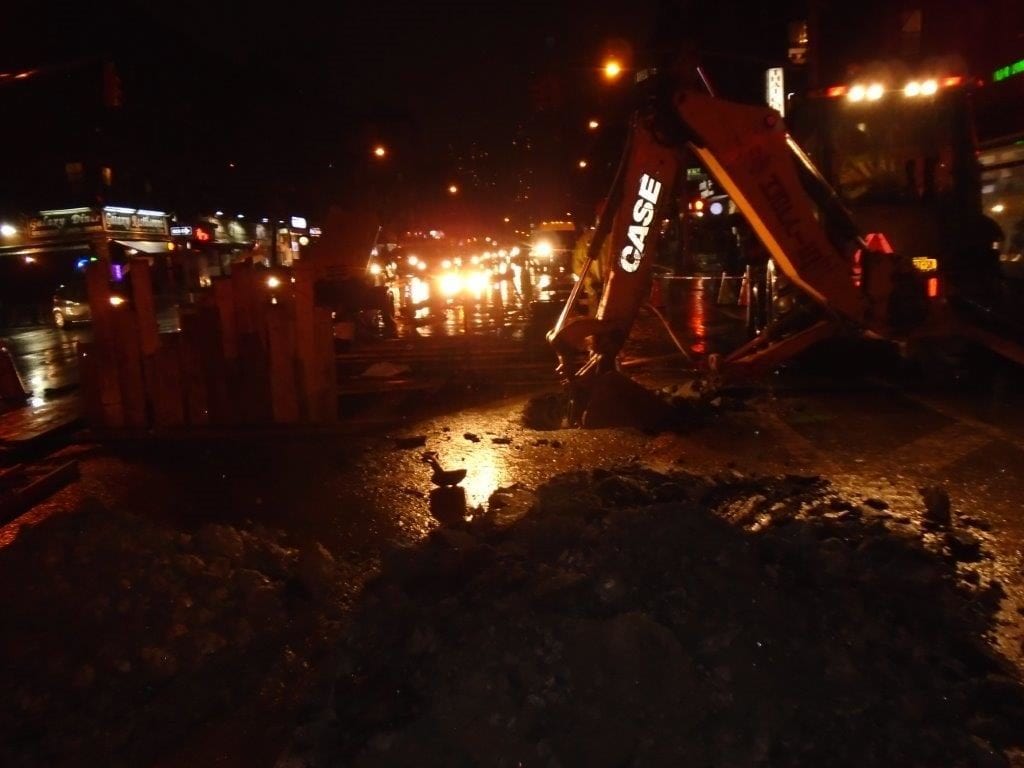 The crew worked for two straight days before the sewer was replaced in full, and received all DEP inspections.
Harris restored all cement in the roadway and the public sidewalk on the very same day. The entire job was completed in three days, the property owner was thrilled and the buildings super was extremely relieved!