A homeowner in Prospect Heights Brooklyn began to notice a small sinkhole forming in the roadway throughout the winter. At first he didn't think much of it, as it is common to see sinkholes throughout the streets of Brooklyn. Shortly after he started to experience sewage backups in his sewer trap and decided to have a camera inspection performed on his sewer line. The camera inspection was quick to determine that his pipe was broken in the exact location of where the sinkhole had formed in the roadway.
The homeowner was quick to have his sewer line repaired before receiving a violation from the NYC Department of Transportation. He first met with a few licensed water main and sewer contractors, before deciding that it is more cost effective to replace the entire sewer line, rather than replacing the one section of clay pipe. With a clay pipe it is only a matter of time before separate sections of the sewer line are no longer functional and require a repair.
The sewer replacement began on a Tuesday morning when the on-site crew began replacing the pipe from the building, to the curb line where the second day of work would be completed. The new 6" cast iron sewer pipe was installed and inspected by DEP before the hole was closed up for the day.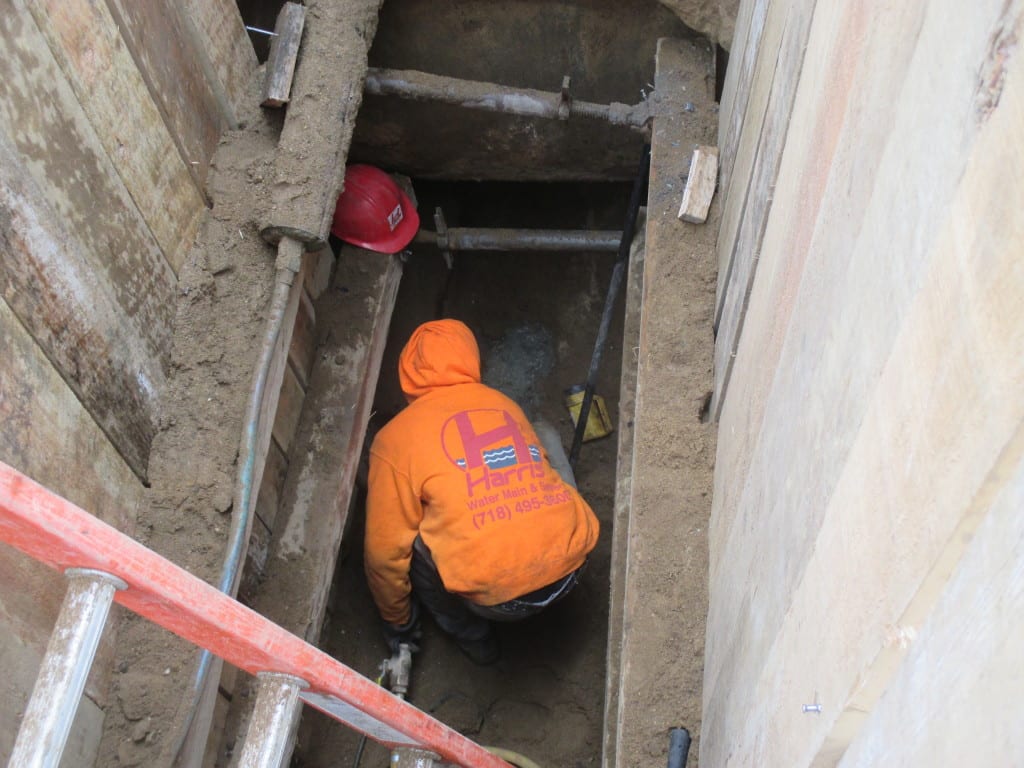 The second day's excavation began in the roadway where the pipe would be replaced from the curb, to the city sewer connection.  The pipe was installed and inspected on the very same day.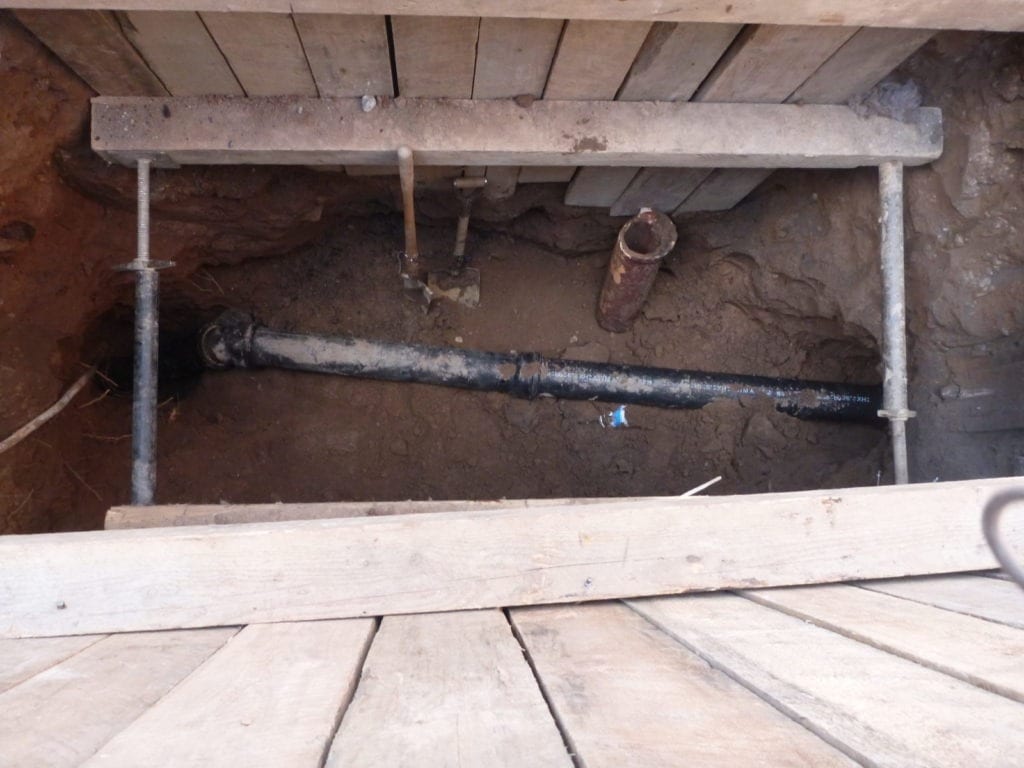 The entire job was completed on an emergency basis in two days, with the final day for the final restoration of the roadway and cement on the sidewalk.