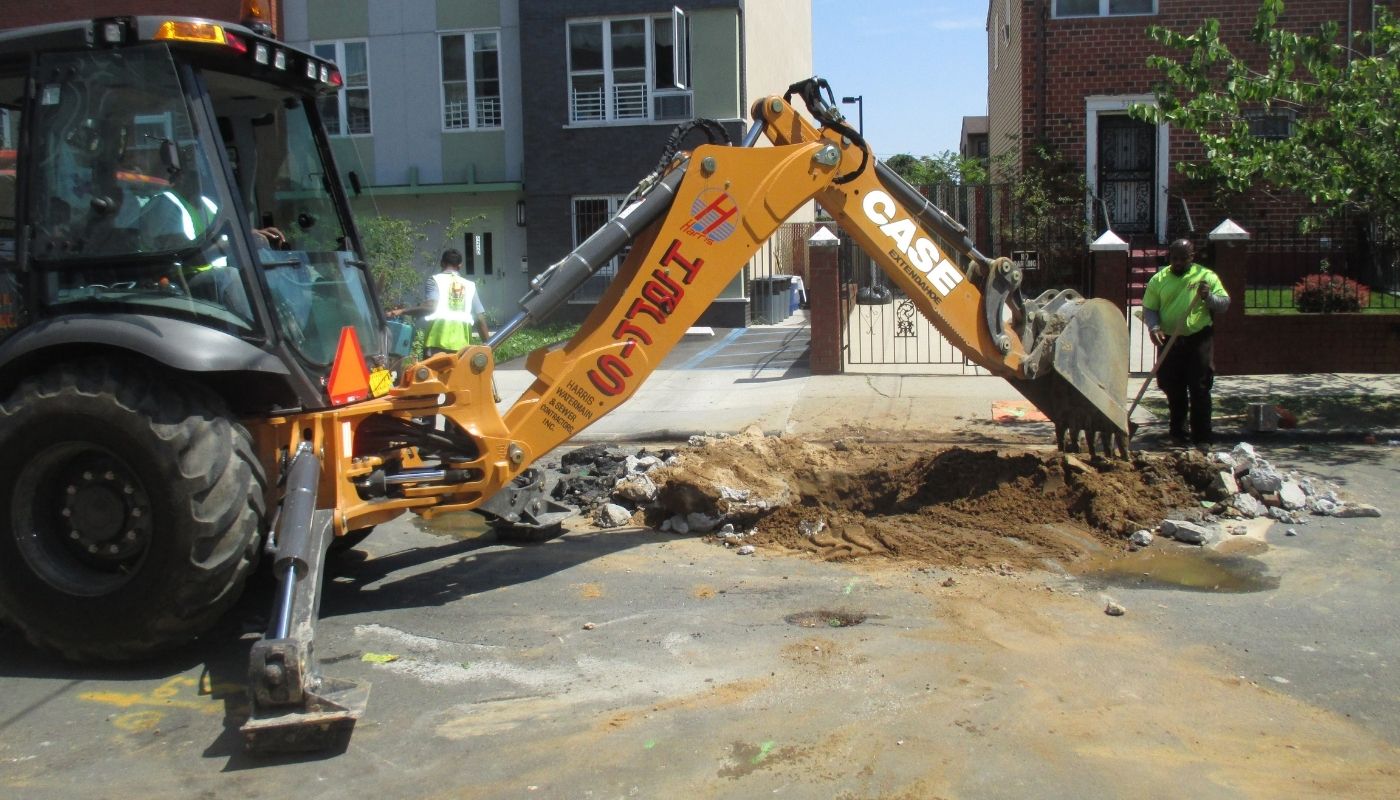 There are many aspects of residential, commercial, and industrial plumbing services people may not realize. While basic plumbing utilities include fixture repair and water treatment, there's a whole avenue of plumbing contractors responsible for new construction in buildings across the nation. From residential properties to corporate buildings and manufacturing plants, there are many areas where plumbing contractors contribute to construction.
Under the realm of mechanical, electrical, and plumbing services (MEP), contract plumbers oversee various aspects of building design and water systems, specifically sewage maintenance, domestic water, stormwater systems, hot water systems, and basic plumbing services. Read more in the guide to learn about contract plumbers and their coordination with other architectural engineers to construct water-efficient buildings suitable for occupants.
Sewage Maintenance
Plumbing contractors are some of the first people to design sanitary sewage systems between buildings. In urban environments, this creates a municipal sewage system or specialized containment site. Ultimately, a municipal sewage system centralizes drainage that separates wastewater before treatment. Plumbers are one part of the MEP system. Short for mechanical, electrical, and plumbing, these aspects of building design require specialized engineering to plan, document, and perform cost-efficient construction projects and operations. Unlike regular tradesmen who may simply install fixtures, plumbing engineers must coordinate specific principles to develop a multifaceted water system via pipes, drains, and water treatment in homes and businesses.
Domestic Water
Another aspect of MEP engineering is clean, potable drinking water in homes and businesses. Plumbers are responsible for residential and commercial water systems to deliver safe drinking water. This includes water fixtures, irrigation systems, fire suppression systems, and cleaning equipment. Plumbing engineers also coordinate potable water systems in industries like manufacturing. These residential, commercial, and industrial water systems conserve water consumption through a regulated, centralized system.
Stormwater Systems
In case of severe storms, plumbing engineers are responsible for the safety and maintenance of a building's water infrastructure. They create systems to clear stormwater in case of flooding or water damage. Plumbing engineers further design containment systems to mitigate stormwater on existing water systems. If undergoing a flash flood, thunderstorm, hurricane, or severe weather, plumbing engineers ensure the containment and management of this stormwater so it doesn't affect the outer environment. In turn, this relaxes unnecessary stress on municipal water systems.
Residential Hot Water Systems
Another area where plumbing contractors contribute to construction is through residential hot water systems. Plumbing contractors are responsible for ensuring access to hot water in homes and buildings. To do this, they must design, implement, and maintain on-site hot water systems to generate hot water. This includes water heaters, piping networks, and safety devices. Plumbing engineers work with residents and occupants with these water systems so that hot water is readily available in bathrooms, kitchens, and other appropriate water fixtures.
Basic Plumbing Services
Even with all that, plumbing engineers are still responsible for the maintenance and installation of basic plumbing services. They ensure water conservation, consumption, and usage through various water fixtures in buildings, such as sinks, tubs, showers, and their respective drains and pipes. Additionally, plumbing contractors must ensure safe, usable water to satisfy occupant needs through appropriate sanitation and distribution.
Other Aspects of Architectural Plumbing
Much of these responsibilities fall under the category of architectural engineering. Basically, architectural engineering is the multi-disciplinary approach to planning, design, construction, and operation of buildings. Plumbing contractors must understand the basics of architectural engineering with respect to building codes, regulations, and structural systems. Architectural plumbing falls under the scope of MEP.
Plumbing contractors work in tandem with architects, mechanics, and engineers to avoid conflict while still covering the necessary groundwork. A large part of the MEP field for residential plumbers covers main pressure potable water, heated water, sewage, stormwater, natural gas, and rainwater collection. In commercial buildings, this expands to include other industrial-specific needs and requirements, like irrigation, fuels, compressed air, hydroponics, and more. Many times, plumbing contractors work with mechanical and electrical engineers to coordinate these services.
How To Identify Reliable Plumbing Contractors for Construction
With these points in mind, it's important to know how to identify a reliable contract plumber for construction. The first thing to look for is safety. Don't look for a contractor who frequently cuts corners. Make sure they follow all appropriate safety guidelines to complete the job. Aside from the appropriate personal protection devices and communication implemented throughout the worksite, contractors should also be knowledgeable and experienced in their profession.
Still, remember that plumbing contractors are more than just basic tradesmen. While they have the tools and skill sets to repair basic water fixtures, they focus more on larger areas. For instance, contract plumbers install plumbing supply and waste lines during new construction or large-scale remodels. Also, check to see the record of your contract plumbers. They should have a proven track record of home building and architectural plumbing services that satisfy customers through every part of the process.
Therefore, if you're looking for new construction plumbing contractors in New York City, Harris Water Main and Sewer has your back! Our team of plumbing contractors specializes in house sewer, water main, and sprinkler main installations. With over 100 years under our belt, we know we're the right people to call. We designate a team based on your project, so you know you're getting the appropriate attention to your issue. We're a family-owned business built on customer satisfaction and reliable work experience. When it comes to any major water main break, sewer repair, or other residential or commercial plumbing contract issue, we're here to help. We also follow the appropriate regulations and codes required for each project set by DEP, DOB, and DOT. Following every assignment, we work to obtain an NYC DEP sign-off upon completion of the required water main inspections. There's no better solution to find responsible, seasoned construction plumbing contractors than us at Harris Water Main and Sewer. Call now to learn more, or speak to a technician on your present issue. We also have an emergency line available for 24/7 access in case you need someone out there as soon as possible.